This post may contain affiliate links, which means we may receive a commission if you purchase through our links. Please
read our full disclosure here
.
Raise your hand if your summer plans were canceled this year. Mine, too. So instead of going to the beach, I decided to turn my small backyard into a vacation spot to cheer myself up!
I decided to write this post to help you do the same. Whether you have a big yard, a small balcony, a rooftop, or even just a small space in your living room, you'll be able to give it an exotic beach vacation vibe, to relax after summer classes or work.
Here's what you'll need for your at home oasis:
1. String Lights


Products: Seahorse Beach Lights – Amazon, Pink Flamingo Party String Lights – Amazon, Pink Flower Lights – Amazon
String lights (or fairy lights, as they're called where I'm from) are an essential home decor item for every season, as they're an easy way to give a cozy and magical feel to a room or outdoor area.
You can easily turn your garden table into a tiny beach bar with those summer inspired fairy lights!
2. Cocktail (Mocktail) Glasses


Products: Copper Pineapple Cup 2-Pack – Amazon, Flamingo Stemless Wine Glasses – Amazon, Colorful Mason Jar Set – Amazon
Nothing screams summer vacation like fruit shaped glasses and mason jars!
They're a cheap and easy way to make you feel like you're on a fancy beach while sipping on a cocktail or iced tea from the comfort of your own home.
3. Tableware and Utensils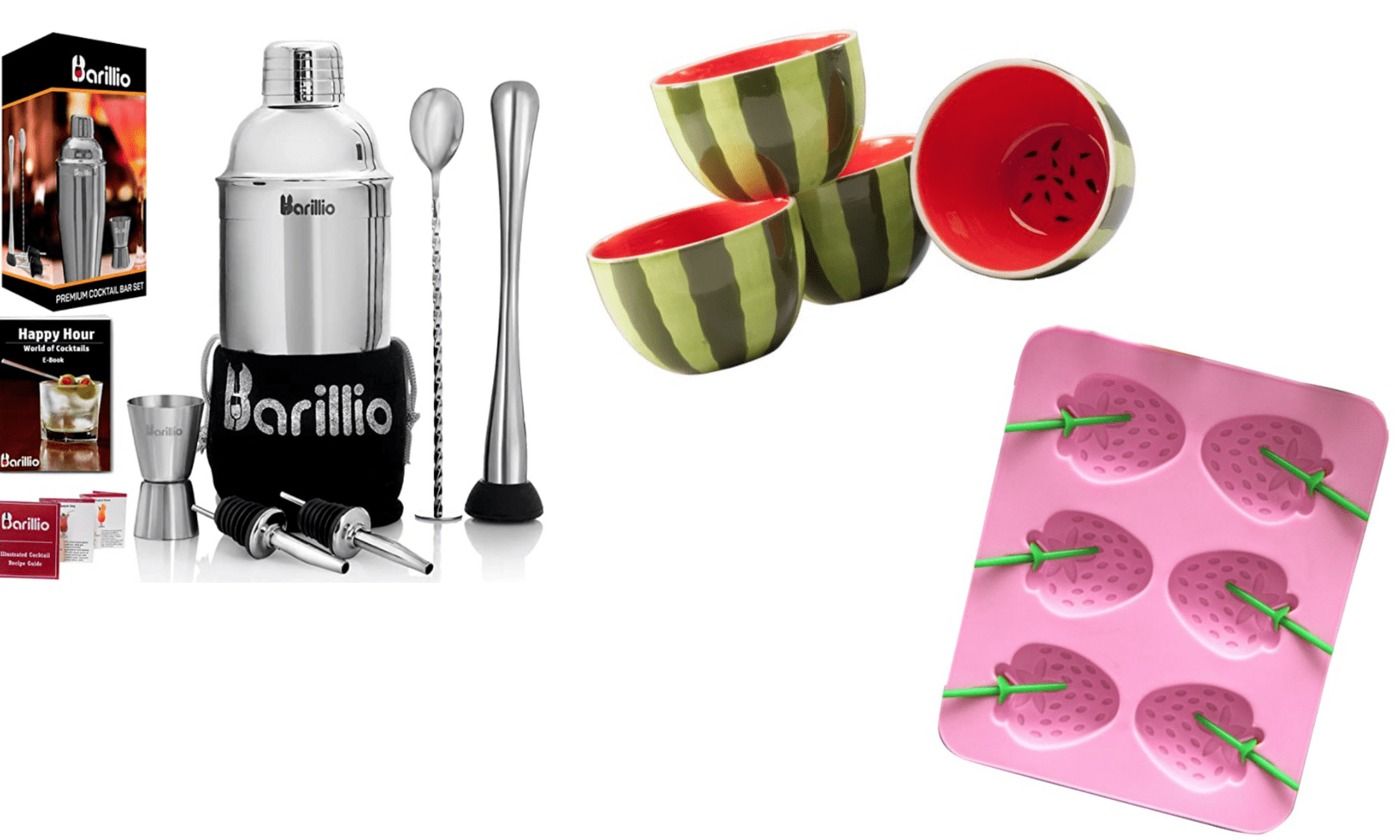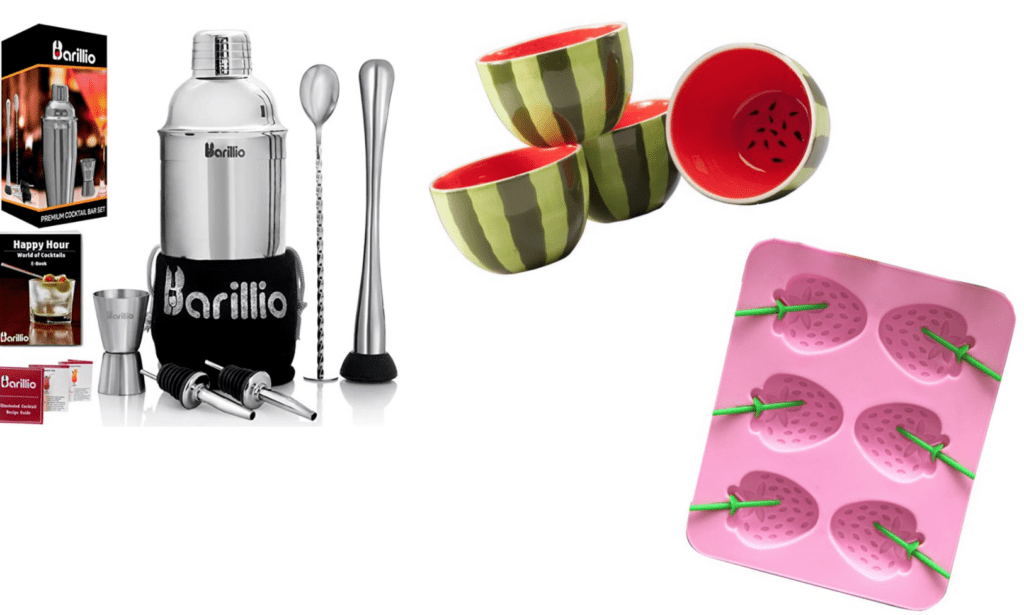 Products: Cocktail Shaker Set – Amazon, Ceramic Watermelon Bowls – Walmart, Popsicle Mold – Walmart
Now that you're stocked up on cocktail glasses, you'll need drinks and snacks for your pretend beach vacation!
This fancy cocktail maker comes with a free ebook with recipes, so you can try new recipes and impress your friends with your new skills.
If you live somewhere especially warm, you'll also love these strawberry shaped popsicle makers, and here are tons of healthy recipes to try out.
Finally, if you're a fruit lover, you'll love those cute watermelon bowls, ideal for fruit salads!
4. Lounging Chairs


Products: Folding Beach Loungers – Target, Patio Lounger – Target, 5 Position Beach Chair – Target
It wouldn't be a pretend beach vacation without a lounging chair!
The selection above will fit any space, as they're foldable and light, so you don't have to worry about having no space to put your chair away.
5. Life of the Party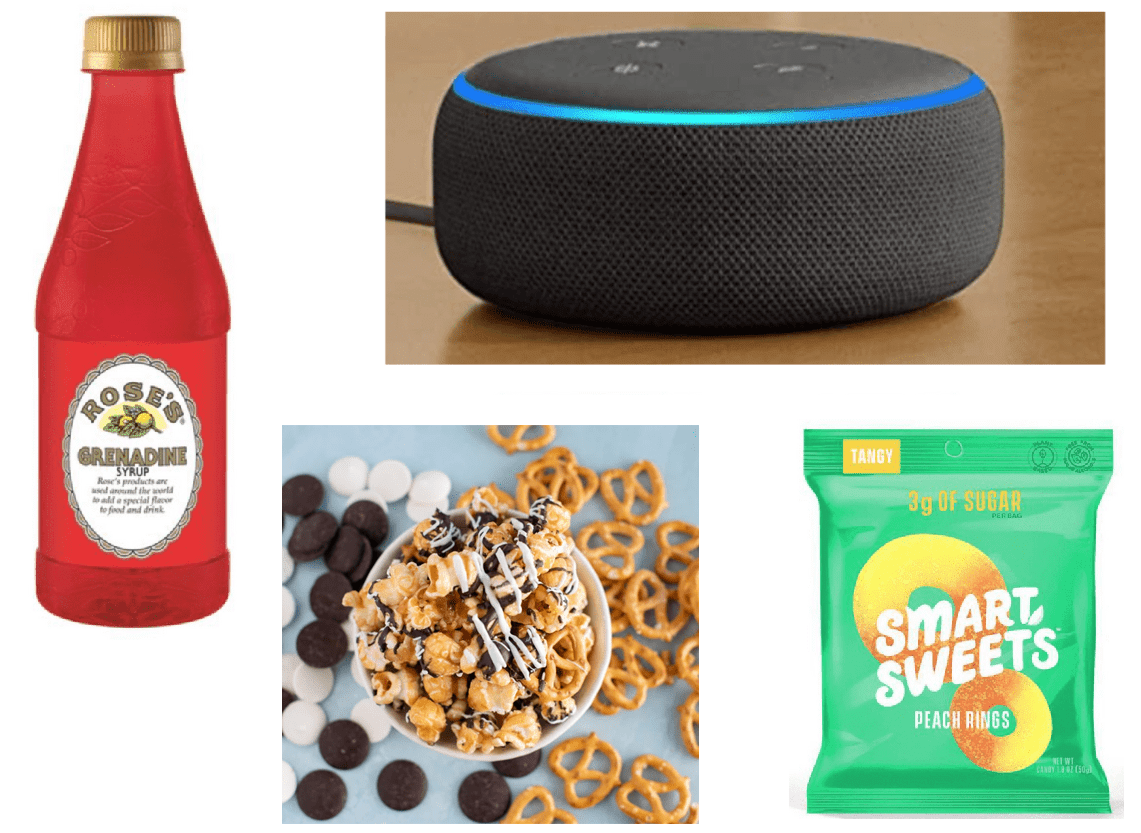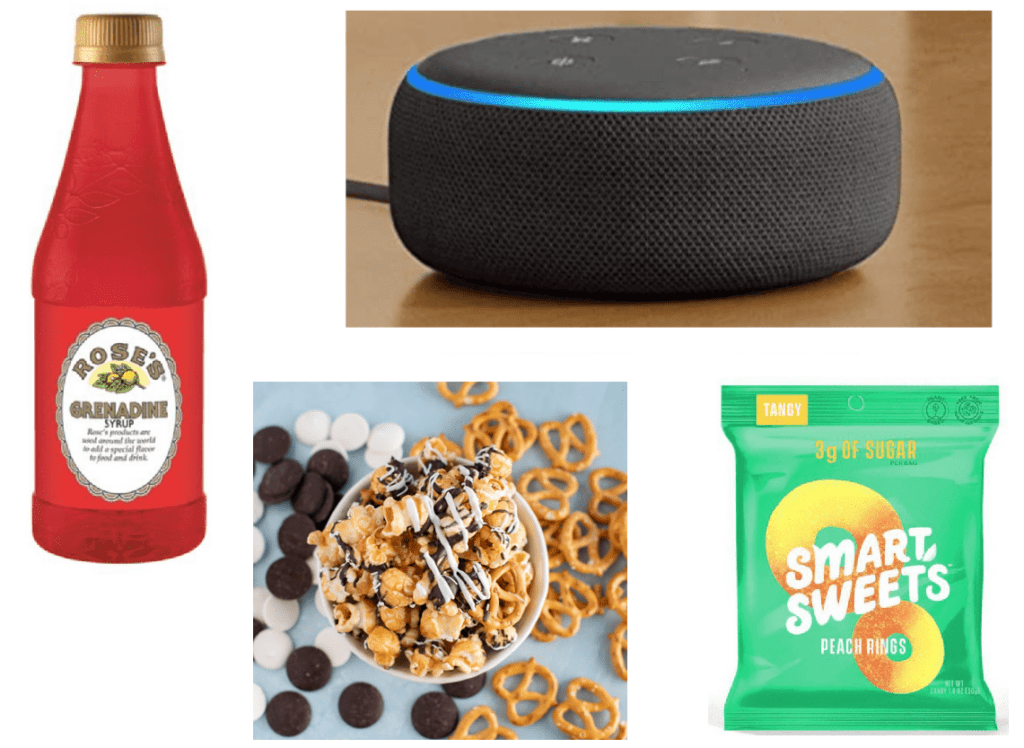 Products: Rose's Grenadine Syrup – Target, Echo Dot – Amazon, Double Chocolate Pretzeltopia Popcorn – Lammar & Marie's, SmartSweets Peach Rings – Target
Finally, it wouldn't be a pretend beach vacation without music and more snacks! Healthy-ish candy is great but if you want to indulge, this pretzel popcorn mix looks amazing!
I'll share my favorite cocktail recipe with you, a French mocktail called 'Diabolo':
1 oz Grenadine syrup
5 oz Sprite or 7up
Shake in a tumbler, add ice cubes, and Voila!
Bonus: Playlists for Your Oasis
Here are also some of my favorite summer beach vacation playlists:
What do you think of my backyard oasis ideas?
Did it give you ideas for your own fun staycation this summer? Let us know in the comments section.