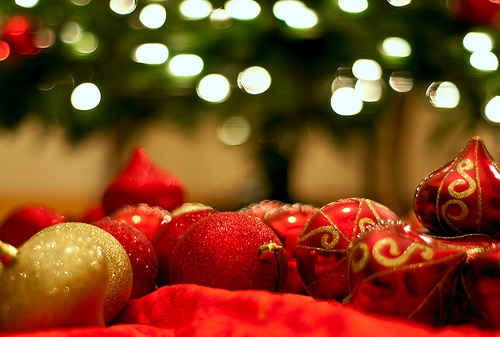 If you're (un)lucky enough to live somewhere with full-fledged winter, like me, the first snowfall always makes me simultaneously want to run outside and burrow back into bed. (The second option, lately, has been winning, hands down.)
Transitioning from crisp fall to winter often feels better with a quick sprucing-up of your dorm or apartment. Getting into this season, the one most often associated with joy and family, doesn't need to come with extravagant decor or covering every available surface with lights and fabric.
In this article, we'll talk about three quick and easy ways to decorate your dorm for the winter season. Cozy up and put on the aptly named "Swingin' Thanksgiving" Pandora station!
Arm-Knitting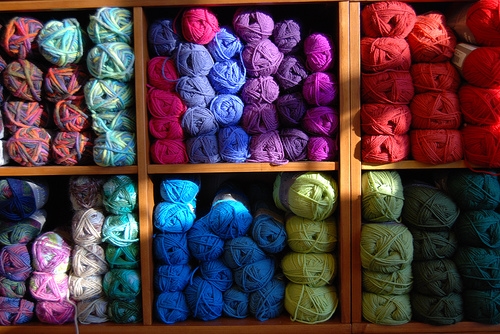 It must be confessed that I am the world's worst knitter. However, after my amazing roommate arm-knitted me a gorgeous crimson scarf in just an afternoon, the whole world of yarn was opened up to me!
Learn how to arm-knit a throw blanket in 1 hour. This instantly cozies up your bed and doubles as a great DIY gift for a loved one.
Already have a blanket? Arm-knit a scarf and wear it proudly the next time the weather calls for it.
Get Crafty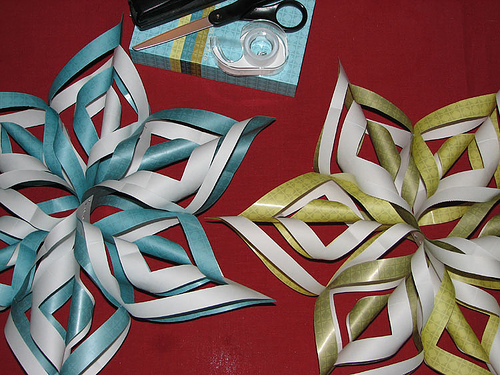 Who needs real snow when you can make it yourself out of materials you already have in your dorm or apartment?
Get together with your roommates or friends and make snowflakes out of coffee filters! This simple and cheap craft will instantly brighten up any window.
Have a bit more time on your hands? Host a gingerbread house competition. Bonus points for creatively using random leftover snacks in the building process.
Light It Up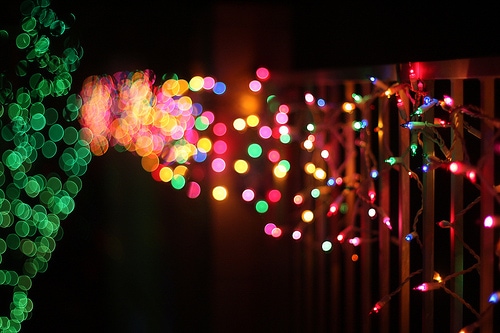 It doesn't matter how old you get – the beautiful dim lighting of Christmas lights is always beautiful, and can be a staple in any room or home. Now's the time to stock up on inexpensive lights from your local discount store and go to town!
Fill a big glass jug or vase with Christmas lights for a unique light fixture.
String the lights criss-crossing your ceiling for a canopied effect that looks much better than harsh dorm lighting.
Use clothespins to attach photographs of your friends and family to long strings of Christmas lights.
What do you think?
How do you decorate for the winter season and the holidays? What do you think of our tips? Have a favorite decoration that always comes out at this time of the year? Let us know with a comment!