This post may contain affiliate links, which means we may receive a commission if you purchase through our links. Please
read our full disclosure here
.
After reading the comments in my previous article about the top three places to find cheap and chic dorm decor, I realized I had forgotten to mention so many other great stores. We touched upon the more popular places to shop, but as one CF reader reminded us, buying all your things at Target will make your future dorm indistinguishable from half your friends' rooms. So true!
With that in mind, I've compiled a list of three more fantastic places to find affordable and stylishdorm furnishings, as well as a few of their best online product offerings. Of course, this list isn't comprehensive, so suggest your favorite stores in the comments below. Let's get started!
1. Marshalls
Marshalls truly has it all. The amazing deals on clothes, bags, and shoes are reason enough to visit, but its home furnishings section (usually at the back of the store) has never failed me. The selection varies by location, but I've managed to find, among other things, gorgeous pillows, comforters, lamps, and bathroom accessories.
Looking for inexpensive bed linens from high-quality brands like Ralph Lauren Home? Marshalls usually has a great stock of twin XL-sized sheets and duvet covers, and their decor is trendy and affordable. During the peak dorm shopping season, they even have a special section of the store devoted to dorm must-haves, like Huggable Hangers and (my personal favorite) uniquely shaped jewelry holders. I found a replica of an Urban Outfitters tree-shaped jewelry holder for a fraction of the price!
Here are some top selections from Marshalls, as taken from their website. Unfortunately, you can't purchase them directly online, but part of the fun of going to Marshalls is the search!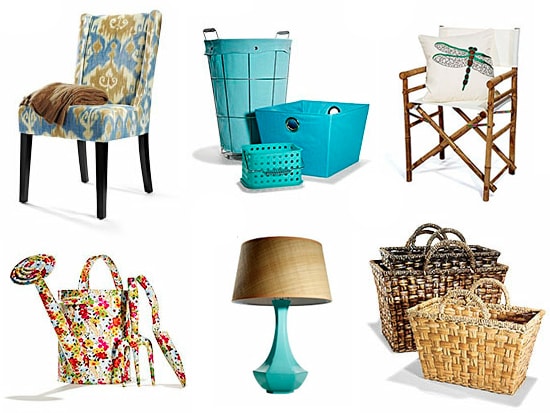 All product images from Marshalls Online
2. HomeGoods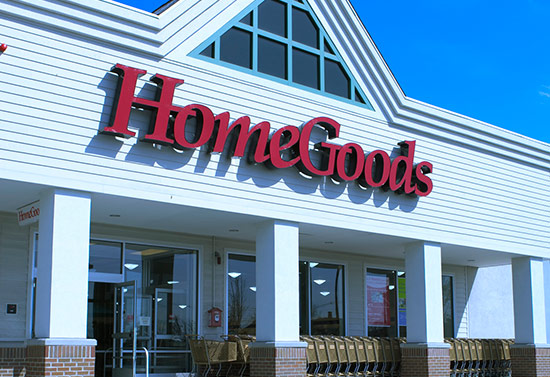 I know what you may be thinking. HomeGoods is technically owned by TJX, which owns Marshalls and TJMaxx, so it shouldn't count as a separate option, but hear me out! While Marshalls has a nice selection of trendy dorm decor, its furnishings department pales in comparison to HomeGoods' gargantuan range of products.
As an added bonus, the HomeGoods site even has a blog with plenty of color and design inspiration and even how-to videos, so you can see its products in action. I found a gorgeous set of white paper lanterns there, as well as my Christmas lights, all for a huge discount!
Just like shopping at Marshalls, the best way to score a sweet deal at HomeGoods is to go often. Find out when they get new shipments, and time your visits so you get first pick. And don't forget to check out their beautiful design inspiration!
They don't offer online shopping, but check out their Customer Finds page for some gorgeous pieces that people have scored… then head to one of their stores yourself!
3. Bed Bath and Beyond
Bed Bath and Beyond is king of the comprehensive home decor realm, and for good reason! These megastores are packed with anything and everything you could want in your future home, with plenty of dorm-centric products to fill your room. I personally love shopping there for their comforters and duvet covers, as well as their bathroom accessories. They've also got a cute selection of kitschy and unique items, especially in their Dining section!
Their decor generally has something for everyone, from the playful and colorful to the understated and softly patterned. Their online site is pretty thorough, and I've noticed that the online product offerings correspond well to their in-store stock. Their electronics department is also great for picking up dorm supplies like microwaves and mini fridges.
One excellent feature of their bedding section is the "View In A Room" option, which allows you to see their products at work. It really helps you visualize how your purchase will translate into your dorm! Their selection ranges from high-end brands like Kate Spade to affordable options.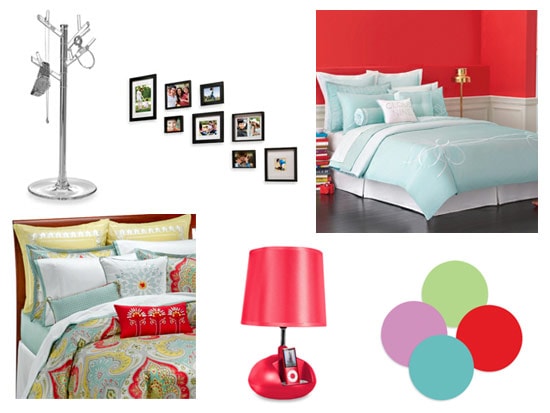 Product Information: Jewelry Tree, Photo Frame Set, Pale Blue Bedding, iHome Lamp, Dry Erase Dots, Paisley Bedding
What do you think?
Which of these stores is your favorite? Do you have a great story about something you found at a discount store? If you've already been through the dorm shopping process, what advice do you have for incoming college freshmen? Have any more store recommendations?Let me know in the comments!