This post may contain affiliate links, which means we may receive a commission if you purchase through our links. Please
read our full disclosure here
.
I've got to say, having "back-to-school" in this article title when it's only the second week of August seems like a crime — but then I remember that I'm going back to campus in less than two weeks, and that I've barely planned out how I'd like to decorate my room for the upcoming year. (This is embarrassing.)
This will be my final year in college, and I've found that with every passing year, I've packed less and less in the car each time. (Turns out I didn't need four extra sets of sheets freshman year. Who would have thought?)
With that being said, however, the recent upswing in dorm DIY trends makes it easier than ever to pack a few simple supplies and create your decorations yourself. All you need is a little ingenuity, a working pair of scissors, and a few hours to spare!
In this article, we'll talk about three back-to-school dorm decor essentials that you'll definitely want in your DIY arsenal, as well as a round up with plenty of ideas on how to use them to decorate your space. Let's get started:
1. Washi tape
My little sister was the one who first introduced me to the wonders of Washi tape, also known as Japanese paper tape. It's just like painter's tape — peeling off without leaving a mark — but comes in countless fun colors and cute patterns. Crafters all around the world are obsessed, and to the dorm dwellers among us with strict regulations to not leave holes or marks on our walls, Washi tape is a godsend.
Here are a few DIY ideas using Washi tape: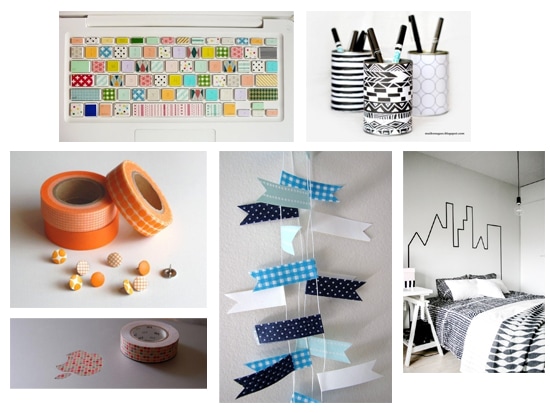 Keyboard Art, Thumbtacks, Garland, Pencil Cups, Headboard
2. Cork
I have somewhat of an obsession with clever bulletin boards. Everything just looks better when it's nicely pinned onto a neutral-colored material! (You don't have to agree with me on that one.) Cork in general is a wonderfully versatile material that can be DIYed into a variety of things, and is especially useful for the college student who loves to stay organized.
Some DIY cork projects: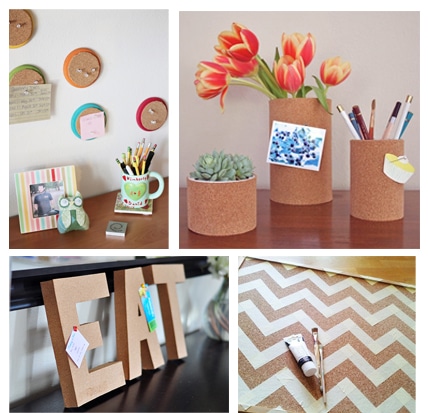 Mini Corkboards, Pencil Cups, Chevron Corkboard, Cork Letters
3. Fabric/Extra Sheets
Remember those four sets of extra sheets I mentioned earlier? I basically went to IKEA and went ham in the clearance section, and now I have a bunch of twin XL fabric that I am never going to need to put on my bed. (Admittedly, I'm still in love with the first set of bedding I ever bought for college, and I always wash it with enough time before bed that I never have to swap out sheets.) What to do with all this extra fabric, though?
Here's what to DIY with fabric: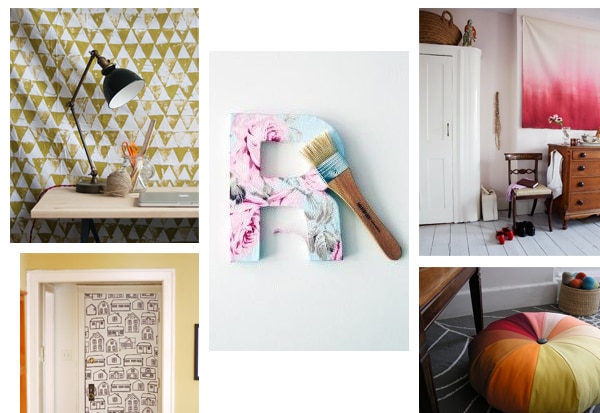 DIY Printed Tapestry, Fabric Wall Letters, Dip-Dye Tapestry, Fabric Door, Floor Pouf
What do you think?
What are your back-to-school DIY essentials? Have you created something out of supplies hanging around the house before? What else would you recommend for gorgeous dorm decor? Let us know with a comment!