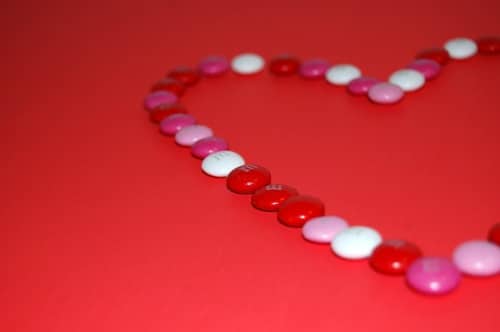 Photo by fragglerawker
Ah, Valentine's Day. Every year the same thing – couples love it, singles loathe it, Hallmark makes money, and mass amounts of chocolate and candy get eaten. Yawnnnn.
Contrary to popular believe, Valentine's Day isn't just about consumerism – it's about those you love how much you care. Spice Valentine's Day up this year and celebrate in style! With a little creativity, this can be the best V-Day ever.
Whether your relationship status is attached, single, or "it's complicated", If you need some ideas for what to wear, what to do, or what to give your loved ones, I'm here to help.
What to Do on Valentine's Day

If you're single, dress up and go out on dancing by yourself or with a bunch of your girlfriends. Laughingly reject every guy that comes up to you, or go the opposite route and see how many numbers you can pick up.

Buy yourself some Godiva and don't feel guilty about polishing more than one piece off. Everyone deserves good chocolate.

If there's a cute boy in your life, get him to pick up Chinese food while you supply the DVD's. Have a movie fest on the couch and boycott the whole Valentine's Day dinner date thing.

Go to the top of the highest building in your city at night with someone special. Don't live in a city? How about a walk on the beach, or a romantic picnic on a rooftop? Too cold? Stay in and make a blanket fort, 1st grade style.

Unattached this year but craving some bling? Who says you can't buy your own? Tarina Tarantino makes some amazingly girly pieces that you'll want to give to yourself.
What to Wear on Valentine's Day

Smudge some bright lavender eyeshadow like MAC Beautiful Iris around your eyes instead of eyeliner. It's unexpected and so pretty with every eye color. Finish with lots of mascara.

Incorporate a little bit of pink or red into your outfit (a fuchsia scarf or a fire-engine red bag are two possibilites), or boycott the entire concept and wear lots of black. There are no fashion rules for V-Day, so wear what you want!

Wear bright red or hot pink lipstick. Why? Because you can. Stick to warmer (peachy, orangey and coral) shades if you have a tan or olive skin tone, and go for bluer, more purpley reds and pinks if you're fair-skinned or very dark skinned.

Sport a dress with bright purple tights. Add rocker-chick appeal with a pair of badass ankle boots.

Put on a candy necklace and try to avoid eating it for as long as you can.

Dress up for a fancy night out, even if you're just going to stay in with some friends. Just because you aren't going out, it's no reason you can't look amazing.
What to Give on Valentine's Day

Read my articles Valentine's Day Gift Ideas: For Your Boyfriend and Valentine's Day Gift Ideas: For Your Friends.

Give an edible gift to your candy-addicted friend, like a paint can full of Hershey's Kisses from Dylan's Candy Bar. This is definitely the gift I'd like to receive most.

Bring someone flowers – whether it's your man, your BFF, or your mom! Or get crafty & save money by learning to make a bouquet of origami flowers.

Go traditional & get your boyfriend an Orient Watch – they're classic and stylish – perfect for the guy who has everything.

If you're rolling in money, a red iPod Shuffle makes a fabulous gift for the music guru in your life.

Give kisses! They're always appropriate on Valentine's Day, and even better, they're free.
What are your V-Day plans?
Now that you've seen some of my Valentine's Day ideas, I'd love to hear yours!
What are you doing to celebrate? What gifts are you giving, or are you just going to spoil yourself? What will you be wearing while you do it?