This post may contain affiliate links, which means we may receive a commission if you purchase through our links. Please
read our full disclosure here
.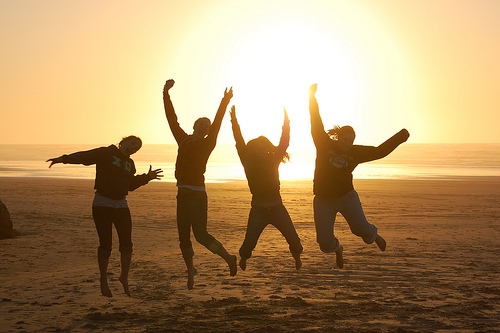 Living with 50 other people is no easy feat. Whether it's in a sorority house, a co-op, or the co-ed Christian house, there are a few things that are essential for making the most of your time there. Let's start with the basics!
1. Your Own Mirror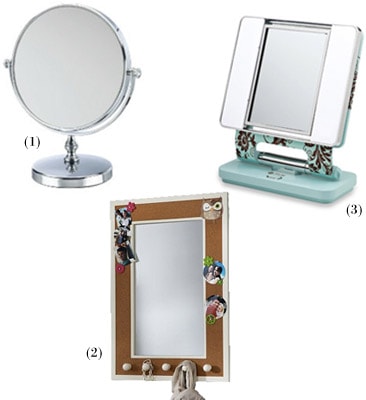 (1. Stand Mirror, 2. Cork Framed Mirror, 3. Lighted Makeup Mirror)
Let's be real: There is no way on Earth that fifty girls can share one bathroom mirror. Therefore, you need your own. Having your own mirror that you can keep on your desk or inside your closet will save you time when the common areas for primping are full.
Here, I've selected a simple circular mirror (1) that can be kept on a desk, dresser or bathroom counter; a higher end "makeup mirror" (3); and a wall mounted mirror (2) that comes with a cork border and knobs. Imagine collaging your eye makeup inspiration on it!
2. Organizational Items
(1. Small Plastic Drawers, 2. Large Plastic Drawers, 3. Shoe Rack, 4. Command Hooks)
In the words of one of my sisters, "consolidate, consolidate, consolidate." You may be moving into a mansion, but the population-to-size ratio still only gives you about the same amount of space as you'd have in a dorm room. Thus, organization is key.
The most useful organizational items that I've encountered (and that I swear by) are plastic drawers (1, 2) which are great for everything from makeup to storing your winter sweaters, an over-the-door shoe rack (3), and sturdy but easily removable Command hooks (4).
3. Business Casual Attire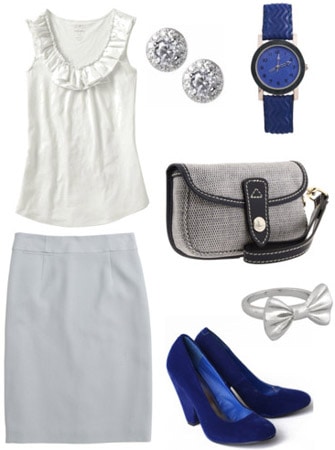 (Top, Skirt, Earrings, Watch, Purse, Ring, Pumps)
Between Monday night dinner and Chapter meetings, there are copious opportunities to dress up. Often, the dress code is deemed "business casual", which is all about staying classy while still expressing your fabulous taste. The "business" aspect means that your skirt should be at or below your knees, your heels should be sensible and not too high, and your chest should not be distastefully exposed. If you can stay within those guidelines, you're golden.
For my business casual look, I paired a ruffled satin top with a light grey pencil skirt. I chose neutrals, so that the blue pump would pop with a contrast of both color and texture. A blue watch continues with the theme, but silver and grey-toned accessories keep it from being a "matchy-matchy" motif. Personality with class is what business casual is all about.
4. A Collection of Costume Basics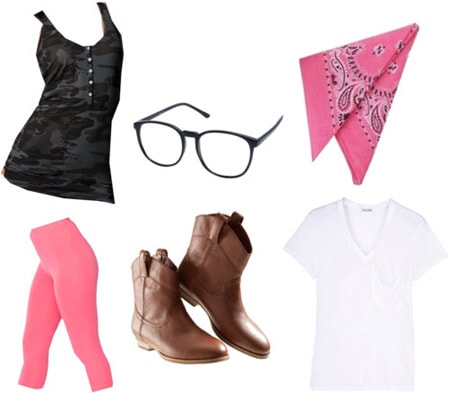 (Camo Tank, Fake Glasses, Bandana, Leggings, Boots, White Tee)
Thursday nights are ruled by the Greeks. And at my school, with every Thursday comes a new costume or theme party. Not having a costume should never be an excuse for missing out on the fun, so begin building an arsenal of costume basics. Things like camo shirts, bandanas, colorful leggings and fake glasses go a long way when it comes to mixing and matching costumes. Your costume can consist of one perfect piece that fits with the theme, or an all-out ensemble; it's your choice.
5. A Camera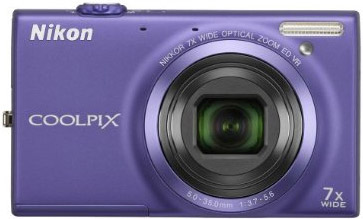 Nikon Coolpix Point and Shoot Camera – Target
The best part about living in a sorority, or a co-op, or a house full of roommates is all the memories you'll make with your roomies. Having a camera around to capture the moment is important because you will use those photos later when making a college scrapbook, promoting your house or organization, or just reminiscing. Every college girl should have their own camera. Plus, the photos don't have to end up on Facebook – they can be for "the private collection."
Thoughts?
Do you live in a sorority house or co-op? Which items are essential to your college experience? What items can you not live without? Leave a comment!