This post may contain affiliate links, which means we may receive a commission if you purchase through our links. Please
read our full disclosure here
.
As sad I was to see my junior year at Penn come to an end, I was also ecstatic to get started on summer break. Don't get me wrong, I love being at Penn, but here are 10 reasons why I love summer even more.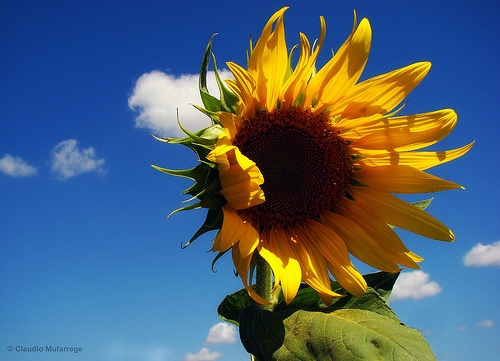 10. Lazy, Lazy Mornings
I absolutely do not sleep enough at school; there's so much to do that sleeping is just never a priority. But summer is exactly the opposite — I clock in at least 11 hours a day on my bed. I love waking up without an alarm clock and knowing that I can then lay in bed as long as I want. As a bonus, a good night's sleep makes you more gorgeous — so take advantage of your vacation and catch up on that beauty sleep!
9. Summer Movies
I love watching movies during the summer. With my own life almost as if on pause, I get to dive wholeheartedly in the world and lives of whatever characters are lighting up the screen.
For summer movie marathon ideas, check out our ultimate list of the best summertime movies.
8. Bright Colors
Subdued winter palettes are classic and elegant, but when the weather is above 75 degrees and the sun is out, I just want to be in brights and florals all day long. I'm not just talking clothes here — bright accessories say summer fun more than anything else. Hot hues this season include cheery tangerine, creamy turquoise, and coral pink — try experimenting with them on your sunglasses, your nails, your eyeshadow, your headband, or your bag.
7. Traveling
Whether it's going to Shanghai for ten weeks or to nearby San Diego for a weekend getaway, I'm always down for summer travel.
There's something incredibly liberating about physically being in a whole new place — it's such a refreshing change from your daily routine, and it helps you appreciate your normal life so much more. I have a weekend retreat in South Beach, Florida booked for mid-June — where are you going this summer?
6. Do Something for Your Future
Besides just being great for movies and vacations, summer is also the perfect opportunity to get a head start on your future.
You can focus on what you need to do without being distracted by other demands. This is the time to find a great internship, prepare for grad school applications, or maybe just sit down and figure out what exactly it is that you want to do, anyway. As for me, I'm psyched about my consulting internship in New York — Manhattan shopping, here I come!
5. Learn Something New
It never hurts to have an extra skill, talent, or party trick up your sleeve — you never know when it'll come in handy, but you can be sure that it will be of use, eventually. Last summer, I took bartending classes, because I've always wanted to know how to mix drinks. So now I can pour a perfect 2 oz. shot of alcohol with my eyes closed. (I also stayed up late one night and figured out how to tie a cherry stem into a knot using my tongue.) So whatever random thing you've always wanted to learn… now is the time. Just do it!
4. New Year's Resolutions… Make Them Happen
I bet you haven't seen the words "New Year's Resolutions" since January 2nd. Everyone makes a big deal about them, and then promptly forgets about them. Of course, it's extra hard for us students, because once school starts again we get plunged back into the same old routine. So think of the summer as your new new year. Make those resolutions happen, and stun people with the results next fall.
3. Talk to Old Friends
It happens to everyone — we make new friends, and even though they never replace our old friends, some people do recede into the backgrounds of our lives.
Summer is a great time to catch up with those people, relive old memories, forge new memories, and keep those friendships alive. Call up that middle school best friend, or your high school tennis partner, and ask them to grab lunch with you — it'll feel like the good old times in a whole new way.
2. Meet Someone New
On the other hand, life always becomes more interesting when we meet new people, and summer is one of the best times to do it. Everyone is on break from their own lives, so we're all happier, friendlier, and more open to new experiences. The bonds you forge will always be special, because they'll always remind you of those carefree summer days. One of my best friends right now is someone I met the summer after my freshman year, and we've kept in touch even though we're hardly ever on the same continent at the same time.
1. Get to Know Yourself
At the end of the day, though, the most important thing is that you're happy with who you are — and it only takes one person to make that you happen… you. Sometimes we get so caught up with our lives, and with the people we care about, that we forget about ourselves. This summer, make time for yourself — for what you like and what you want. It'll make you happier and a better person to the people around you.
What do you think?
What are you looking forward to this summer? Are any of your top 10 reasons the same as mine? I know I got a little sappy towards the end of my list, but that's because the sappy things are the best parts of life! So share with us your plans and goals for this summer — your ideas might be someone else's inspiration!