This post may contain affiliate links, which means we may receive a commission if you purchase through our links. Please
read our full disclosure here
.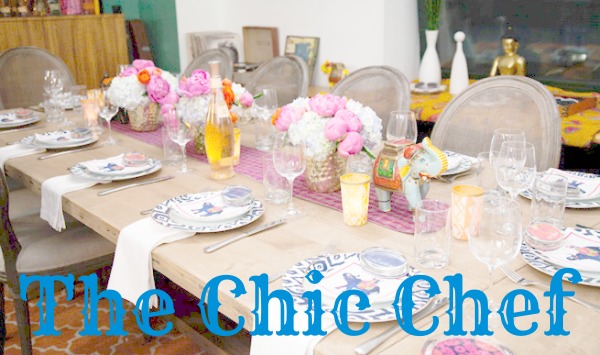 This happens far too often: I'll be on a 5-day workout streak. I'll eat kale, drink tons of water, and say "no" to those free cookies and pizzas that always manage to pop up on every college's quad. Then Friday (or well, Thursday) rolls around, and I'm ready for a fun night out.
First comes the gigantic chalice of margarita/sangria swirl. Next comes a beer or two, and if I'm really ready to let loose, a cosmopolitan or lemon drop is sure to follow. At this point, tacos start to sound like a fantastic idea, and so does pretty much anything that comes with cheese or ranch dip.
While partying is certainly a part of many girls' college experience, I'll be the first to tell you that my crazy nights out are a major contributing factor to the changes in my body over the last few years. Obviously, binge drinking has many risk factors that extend beyond just one's appearance (I know you CF girls always drink responsibly!), but even having a couple drinks with your friends once a week can have a negative effect on your waistline.
In this post, I'll share a few tips and tricks for keeping your calorie intake to a minimum while out on the town. Also, I'll give you a few great drink recipes you can make at home that have tons of flavor but few calories. Let's get to it!
Tips for Keeping the Calorie Count Low on a Night Out
Opt for club soda or water as a mixer. Soda pop is loaded with sugar and empty calories, and tonic water has the same amount of calories as a soft drink. Flavor your drink with a squeeze lemon or lime, or ask for a splash of pineapple or cranberry.
Stay away from anything creamy or blended. Piña coladas, daiquiris, and those tasty chocolate martinis are total calorie bombs.
Steer clear of sweet and sour mix. It might taste light and fruity, but it's heavy on empty calories. Cranberry, orange, and pineapple juice all sound like healthy choices, but most bars use cocktail versions that are loaded with sugar, too.
Diet sodas are iffy. It seems like every week, there's a new study out that proves diet soda is awful for you, or that diet soda is fine for your health. It's up to you to evaluate how it makes you feel. I'm personally not a fan, but to each their own!
Skip shots. Sure, it eliminates the calories you'd intake from the mixers, but you'll get buzzed way faster… and that typically leads to questionable decisions.
Drink beer with caution. There are brews out there with as low as 54 calories a bottle, but most lite beers have about 100 calories a can. Hard ciders and heavy beer can have around 200!
Drink a glass of water in between drinks. It'll help your hangover (because admit it, people rarely go to the gym or eat healthy while they're hungover) and keep your head from getting too foggy over the course of the night.
Don't feel like you have to drink alcohol. Honestly, I have just as much fun being the designated driver when I go out! Whether you're on a strict diet, have a big test coming up, or have religious or moral issues with drinking, know that it's always your choice. Do what's in your heart!
Have a healthy snack waiting at home. This will lower the chance of you ordering pizza or stopping by a food truck on your way home. Carrots and hummus, Greek yogurt, a snack pack of lite popcorn, or a piece of fruit will quell your hunger.
Skinny Cocktail Recipes
Refreshing Piña Colada
3/4 cup of Coconut Water
1/4 cup of Pineapple Juice
1.5 oz of Light Rum
A Splash of Milk (optional)
Pour this first three ingredients into a cocktail shaker with ice, shake vigorously, and strain into a glass with ice. Splash the top with milk. Coconut water is loaded with electrolytes, so it will help keep you hydrated as you drink (in other words, lessen your hangover). Try blending with ice for a special tropical treat!
Cucumber and Ginger Cooler
1/3 cup of Ginger Ale
2/3 cup of Water
1.5 oz of Vodka
4 slices of Cucumber
Toss ice and three cucumber slices into a cocktail shaker, and shake vigorously, so the ice starts to break down the cucumber. Add the water and vodka, then shake again. Strain into a glass with ice, then add the ginger ale. Stir with a spoon then serve. Garnish with a slice of cucumber!
Note: this recipe would taste amazing with mint leaves too!
Skinny 'Rita
1 cup of Club Soda
1.5 oz of Tequila
1 packet of Lite Lemonade-Flavored Drink Powder (Crystal Light is great for this)
Salt for rimming the glass (optional)
Lime wedges
Strawberry or Mango Puree (optional)
Rub the lime wedge around the rim of your drink glass and dip in a plate of salt, if you're using it. Pour the tequila, club soda, and lemonade powder into a glass with ice and stir with a swizzle spoon until combined. Add the strawberry or mango puree if you want some extra flavor!
This is a great trick to remember the next time you and your friends go out for Mexican food. Just throw a few drink powder packets into your purse and order a tequila with soda from the restaurant. As an added bonus, your tab might turn out cheaper, too! Also, feel free use this recipe as a base to experiment with other drink flavors and liquors.
Strawberry Mint Sangria
1/2 cup of Red or White Wine
1/2 cup of Club Soda
2 Strawberries
2-3 Mint Leaves
a dash of Agave Nectar or Sugar
Any fruit you have around your house for garnish – cherries, oranges, limes, etc.
Stack the mint leaves on top of each other, roll them up, and slice it into small ribbons. (P.S., this is called chiffonade!). Use a fork to mash the strawberries and mint ribbons together, then place it into the bottom of a glass. Add the wine, club soda, and sugar or agave nectar to taste. Gently stir with a swizzle, add any fruit garnish you have at hand, and serve.
For a champagne cocktail, substitute the wine and club soda with a dry champagne. You can also try experimenting with other fruits and herbs.
Peach Fizz
1 cup of Club Soda or Water
1.5 oz of Peach-Flavored Vodka. (Or any fruit-flavored vodka)
1 Lemon Wedge
Okay, so this is hardly a recipe – but often, fruity vodkas have enough taste to flavor a drink on its own. My favorite is peach-flavored Ciroc – it goes down smooth just mixed with water! Add a squeeze of lemon to help the harshness.
Try this with blueberry, passion fruit, orange, and cherry flavored liquors, too.
What Do You Think?
How do you keep from blowing your healthy lifestyle while out on the weekends? What are some of your go-to drinks that taste good but aren't total calorie bombs? Do you struggle with craving late night snacks after a fun party? What are some of your favorite drink recipes? Let's chit-chat ladies!