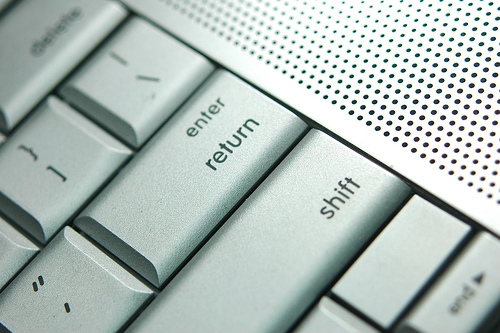 These days, it's impossible to find a college student who won't admit to being addicted to the internet. How many hours do we spend browsing Tumblr or stalking people's Facebook photos? Luckily, programmers and designers are right on top of things. New apps designed to increase (or, unfortunately, reduce) productivity flood the market every day…so rather than let you spend yet more hours clicking through links, we've compiled a list of browser apps designed to help rather than stall you.
In the battle of the browsers, Google Chrome is the darling of the technological world, finally overtaking Firefox and lining up Microsoft Internet Explorer in its crosshairs. So when searching for apps, we focused on ones that were free and available in the Chrome Web Store.
In no particular order, the top three Google Chrome web apps for college students:
Write Space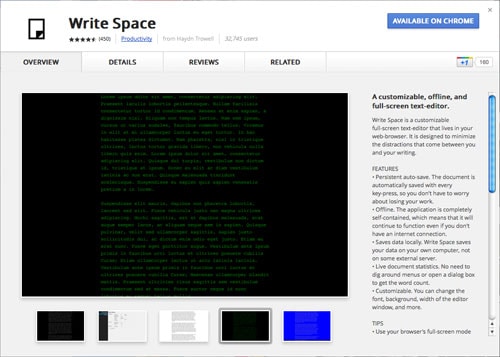 With the popularity of distraction-free writing apps on the rise, Write Space beats out competitors by offering a basic, easy to customize layout, an import data option, an auto-saving feature, and an offline function. This app is perfect for when you need to turn off the internet, turn on your brain, and get cracking.
Cons: The app only allows you to create one file at a time, so it best suited for when you've only got one project to work on.
Do It (Tomorrow)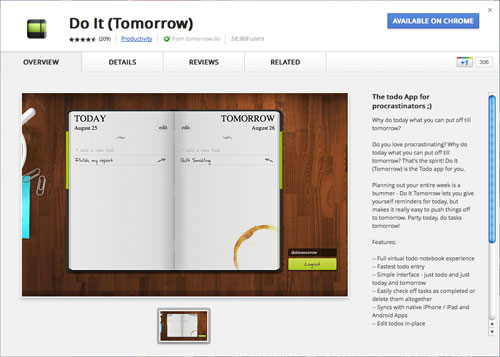 If you're the kind of person who likes to keep all your notes to yourself in one place, Do It (Tomorrow) provides a gorgeous but simple interface for you to type out all your tasks. Complete with fake coffee stains on the corners, the app is designed to look like a virtual notebook. Just click and type where you need.
Cons: The app, while great, only contains a to do list for today and tomorrow, making it best suited for short-term planning.
Read Later Fast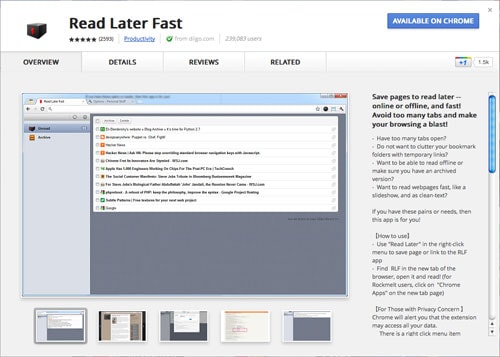 Read Later Fast installs an option on your right-click menu that allows you to save or link to a webpage from the app. Later, just open up the app and find the page waiting for you there. The app is designed to clean up a bookmarks folder and let you browse without too many tabs slowing down your machine's performance.
Cons: In order to allow you to bookmark everything you view, the app needs the ability to access your data on all websites, and your browsing history. Don't use on a public computer!
Your thoughts?
Do you use Google Chrome? If so, do you have any favorite Chrome apps? Any other productivity app recommendations? What other tech topics would you like to see covered here? Tell us in the comments!