This post may contain affiliate links, which means we may receive a commission if you purchase through our links. Please
read our full disclosure here
.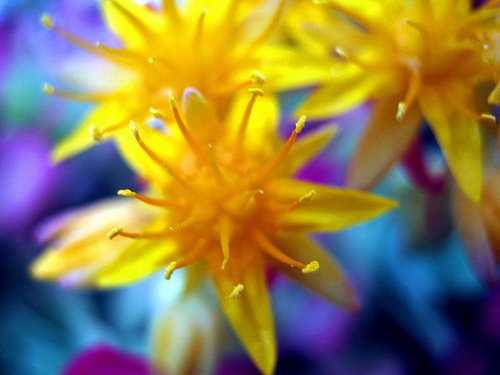 The sun is starting to peek through the clouds here in Oregon, and the temperature is almost high enough that I only need to wear a light jacket or cardigan! Spring is almost here for good and I'm already making a list of things I want to do before the semester is over.
Below, I've listed 21 fun ways to enjoy spring and make these next couple months before summer break your best ever!
Spring Activity To-Do List:
1. This is the best time of year to get active! Buy some cute Nikes (Tiffany blue, anyone?) and get inspired to go for a run in the beautiful weather.
2. Channel your inner 8-year-old and buy some scented bubbles, then head outside with your friends to test them out. See who can blow the biggest bubble, and make sure to take lots of pictures!
3. Ditch your digicam for a disposable camera and go to the beach with your friends. Take a bunch of pictures and have them developed. Old school, yo!
4. Put up a tent in your living room or yard (or make a blanket fort) and have a sleepover. S'mores optional!
5. Go to the beach and have a bonfire party with your best friends… (S'mores would work here as well!)
6. Visit an art supply store and buy a big, blank canvas. Paint a picture and hang it in your room for one-of-a-kind wall art.
7. Bake gourmet cupcakes and share them.
8. Make some friendship bracelets and trade them with your friends.
9. Cut off some jeans and make them into cute distressed shorts:
https://www.youtube.com/watch?v=AyBzM8BaTBA
10. Make your own homemade pizza – beats Dominos every time!
11. Get some big, colorful sidewalk chalk and create art with your friends on the sidewalk.
12.Start your own personal style blog!
13. Go to Goodwill or the thrift store and find cute shirts to DIY. See tutorials here, here, and here!
14. Go on a bike ride.
15. Go on a hike with a friend – bring plenty of water and a picnic to eat when you reach your destination!
16. Make a new Spring 2012 music mix and rock out while you are studying outside or driving around with your friends.
17. Go on a "staycation" – pick a town close by and go on a little day trip with your friends, doing all the cheesy, touristy things you've never had a chance to try.
18. Make a funny video with your friends and put it on YouTube – who knows, you could create the next viral sensation!
19. Buy a recipe book and try some yummy new recipes. (Paula Deen, anyone?)
20. Go to the park and swing on the swing set. So freeing and fun!
21. Be you and discover new things. Vow to make this the best Spring yet!
Remember: It's easy to start feeling unmotivated in spring, but many times, all you need is a study break or a little getaway to recharge your batteries. Some advice for everyone out there… Take a deep breath, let the stress go and enjoy the sunshine. You deserve it!
What activities are you going to try?
I hope this post has got you inspired to start checking things off your own Spring to-do list! Is there anything you love to do in the spring? What's on YOUR Spring checklist? Let me know in the comments below!