This post may contain affiliate links, which means we may receive a commission if you purchase through our links. Please
read our full disclosure here
.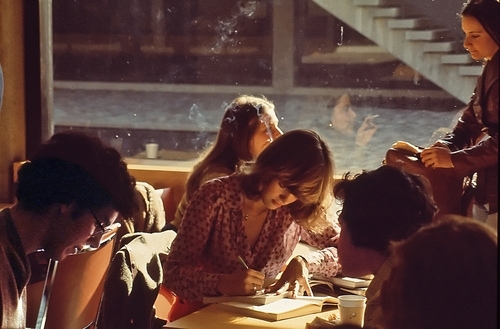 Last week, I wrote about how to adjust to college life, with tips for incoming freshmen. Now, while us upperclassmen may know what to expect once we get back to school, we have our own preparations to make in order to transition from the carefree days of summer back into the grueling school schedule.
With that in mind, here are three tips for upperclassmen on readjusting to college life after summer break:
1. Reset Your Alarm.
If you've been working a 9-5 job or internship this summer, you can skip this step. But if you, like me, were fortunate to have a summer job that allowed you to roll into work at noon, you probably haven't kept the strict sleep schedule you did during the school year. And if you didn't work this summer, you're probably even more out of whack.
The best way to avoid the shock of going to bed and getting up early that first week back is to gradually adjust your sleep schedule now. Each night, make a conscious effort to go to bed a little earlier, even just half an hour a night, until you're going to bed at the time you'll need to once school hits. Even if you get off schedule a couple times because of a late shift or party, try your best to stick to this schedule as much as possible. You'll thank yourself in three weeks!
2. Start Reading Again.
If you haven't been reading all summer like those book nerds (ahem, me), it's time to get cracking. You don't have to hit your textbooks just yet (although, it couldn't hurt), but reading anything will help you increase your focus, speed, and comprehension when speed-reading this fall.
Even if your classes aren't reading-intensive, reading also improves your writing and communication skills by increasing your vocabulary and strengthening your grasp on English grammar and syntax. These skills come in handy in all areas of education, and will help you be successful in the workplace even after college.
3. Dream Big.
A great way to make the most of the year ahead is to set some goals for yourself. They can be academic, like increasing your GPA or applying for more scholarships, or they can be broader than that. Maybe you want to work on breaking out of your shell and making new friends. Maybe you want to run for student government, or volunteer, or reinvent your sense of style, or save more money, eat healthier, etc.
Whatever you wish you could have achieved last year, jot it down and focus on how you might be able to achieve that goal this year. Your goals may not all completely come to fruition, but having a plan and goal to work towards will give you more drive this year, which will naturally make you more successful in everything else you attempt.
Heading Back?
The transition back to college can be a shock to your system at first, but mentally prepping yourself will help ease the transition back to the daily grind. When do you head back to school? Are you ready to make the shift? What are your tips for readjusting to college life after the summer? Leave a comment and share with us!