This post may contain affiliate links, which means we may receive a commission if you purchase through our links. Please
read our full disclosure here
.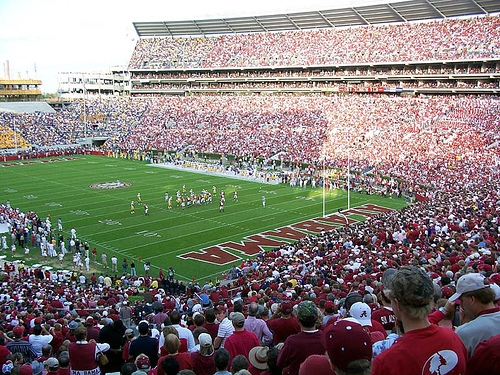 Fall semester is starting, and that means football season is right around the corner. There's nothing like screaming your head off for your team, waving around a foam finger, and showing lots of school spirit.
Whether or not you're an actual diehard football enthusiast, there's no denying the fun in the getting excited and pumped with the rest of your school. And don't even get me started on all the delicious tailgating food! (Definitely craving a hamburger fresh from the grill now, but I digress.)
With the sweltering heat and humidity all around, it can be tough to decide what to wear to these start-of-the-semester games, since you want to stay cool but still look cute and fashionable. If you could use some game day outfit inspiration, take the quiz below:
Results!
Below, I've created four outfits to represent each game day style. If you haven't taken the quiz yet, don't peek! Also, be aware that I just picked random school colors, so of course, be sure to tailor each outfit to your specific college.
Outift #1: Southern Comfort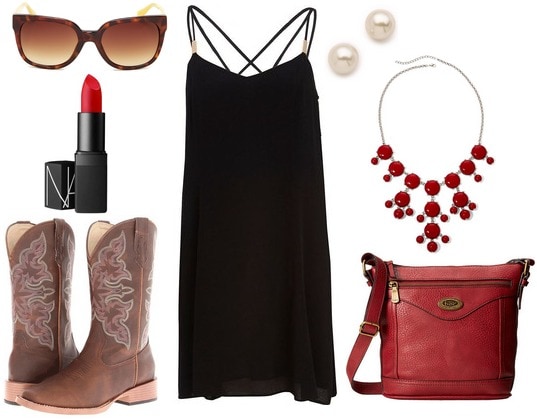 Product Information: Dress, Boots, Necklace, Lipstick, Earrings, Sunglasses, Bag
If you attend school in the South, this ensemble should look familiar! Dresses are not only cool and comfortable, but they're super cute and girly. Opt for a neutral dress, then add accessories in your school colors. Cowboy boots top the look off, and they're perfect for southern tailgates and doing lots of walking.
Outfit #2: Girl Next Door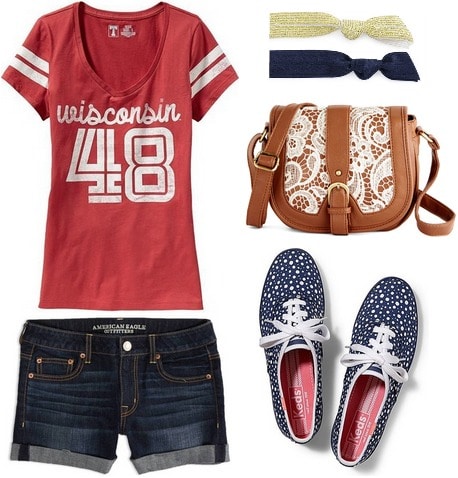 Product Information: Shorts,T-Shirt, Shoes, Bag, Hair Ties
This look is practical, comfortable, and ideal for kicking back during football season. Since we've all acquired a million t-shirts since starting college, game day is a great time to pull them out to create a cute and casual outfit. You'll likely be standing a lot, so don't forget some practical yet sweet canvas sneakers.
Outfit #3: Boho Babe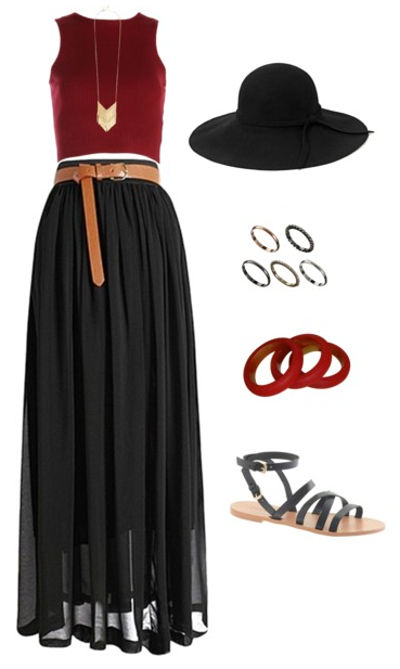 Product Information: Maxi Skirt, Crop Top,Necklace, Bangles, Hat, Ring Set,Sandals
This look is so casual and effortless, but the details really make it stand out. You'll stay cool in a breezy maxi skirt and sleeveless crop top, while the floppy hat looks adorable and offers some protection from the sun. Finish with boho chic jewelry and strappy sandals.
Outfit #4: Diehard Sports Fanatic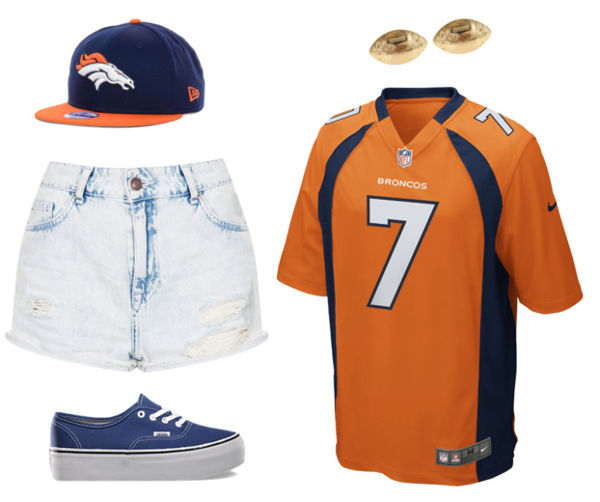 Product Information: Shorts, Jersey, Earrings, Sneakers,Hat
This outfit is perfect for your inner crazed sports fanatic. Take your worn-in cutoffs and favorite player's jersey and then go from there. Essentially, if you wear all team-related items, and maybe a face tattoo or two, you'll look like the most excited and spirited person at the game!
What do you think?
Are you ready for football season? Would you wear any of these outfits? Which is your favorite? Let us know what you think in the comments below!