This post may contain affiliate links, which means we may receive a commission if you purchase through our links. Please
read our full disclosure here
.
If you're not already undergoing the whirlwind of stress that is college finals, you're most likely gearing up for them. So, to all of our lovely readers, I want to say good luck! You're gonna kill it.
Not that we're complaining, but chances are, if you're reading this article, you're not exactly buried in a book right now. I get it. Focusing on classes is next to impossible with summer right around the corner. I mean, it's practically so close that you can taste the lack of responsibilities.
More often than not, most of my finals procrastination consists of daydreaming about my plans for the summer. Thinking about seeing old high school friends, shopping, and relaxing by the pool has got me itching to be done with school. You've got almost four months of free time, how are you going to spend it?
If you're still looking to make summer plans, take the quiz below to find out how you should spend your vacation:
Quiz Results!
Below are the results to the quiz. If you haven't taken it yet, please don't peek! I've created an outfit inspired by each vacation to give you some ideas on what to wear. Scroll down to take a look:
Relaxing on the Beach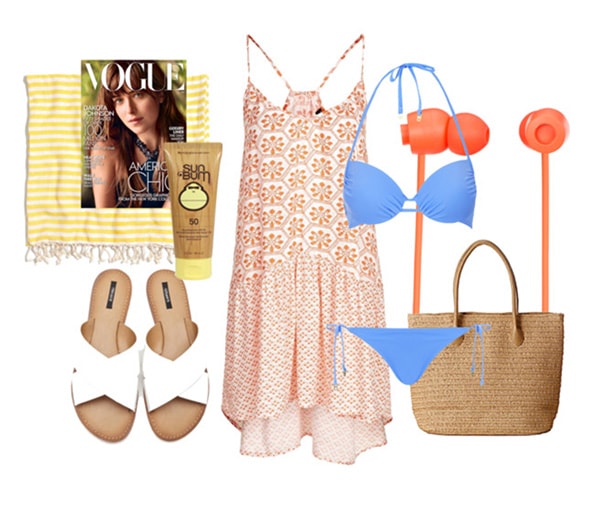 Product Information: Sundress, Bikini, Sandals, Tote, Towel, Sunscreen, Headphones
The beach is one of my favorite places to go on vacation. With an ice-cold drink in one hand and a magazine in another, there's nothing quite like lying in the sand soaking up the sun. A light sundress like this one is perfect to throw on over your bikini if you're planning on going out to eat or shop after a long day on the beach.
Touring the City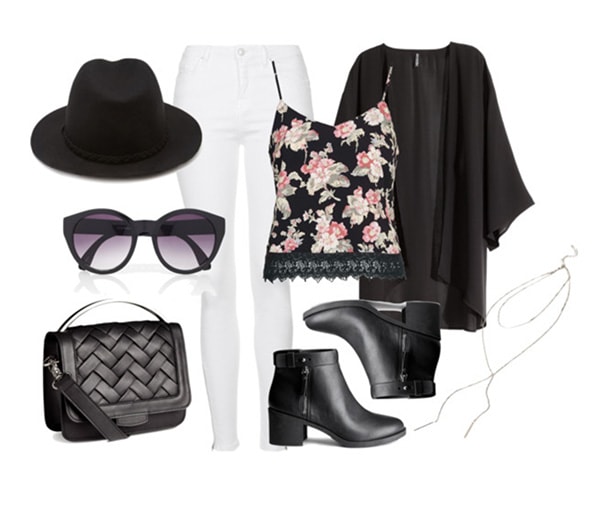 Product Information: Cami, Jeans, Kimono, Booties, Bag, Hat, Sunglasses, Necklace
Whether it's the first time or you know it like the back of your hand, visiting a city can be such an adrenaline rush. A pair of comfortable shoes is a must for a day spent exploring the city. The low heels on this pair makes them functional while still being stylish. I would also recommend using a crossbody bag, so your hands are free to take pictures (and carry your shopping bags).
Lounging at Home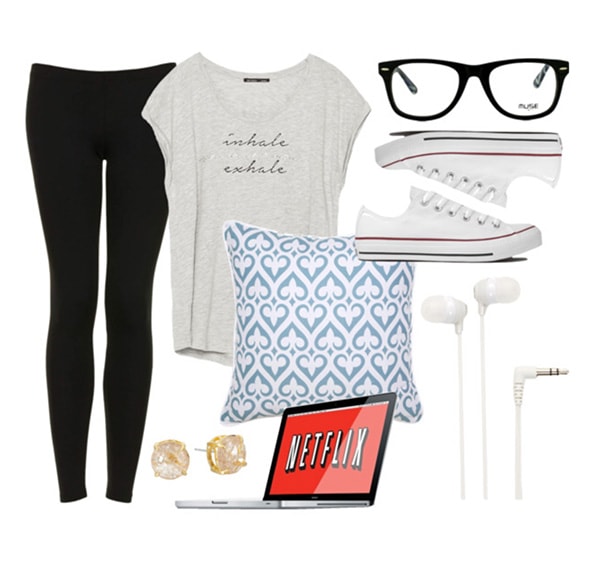 Product Information: Leggings, T-Shirt, Sneakers, Earrings, Glasses, Pillow, Headphones
I am definitely guilty of spending more than a few summer days at home. Sometimes, you just don't feel like leaving the house, and that's totally okay! Plus, a lazy day like this is the perfect excuse to spend the entire day in loungewear like these leggings and extra soft tee. Grab your laptop, cozy up on the couch, and binge-watch your latest Netflix obsession to your heart's content.
Exploring the Mountains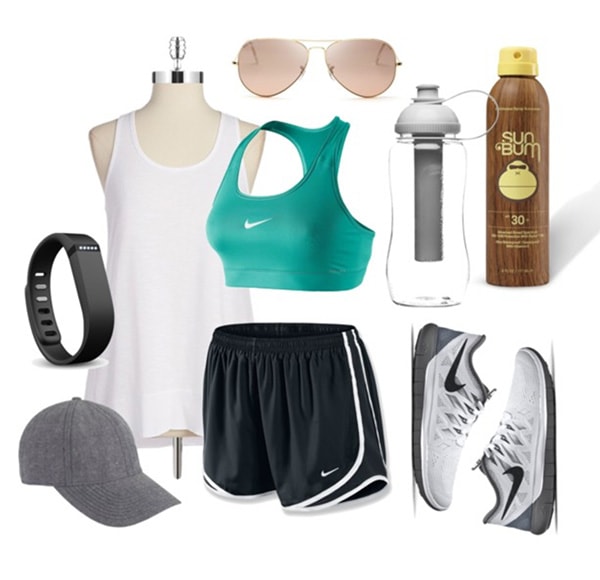 Product Information: Shorts, Tank, Sports Bra, Running Shoes, Hat, Sunglasses, Fitbit, Water Bottle, Sunscreen
If you prefer to be up and moving, grab a friend and head up to the mountains for a weekend. Hiking can be great, easy exercise, and it almost always comes with an amazing view. A lightweight tank and shorts like these are perfect if you're going to be spending a lot of time outside. Don't forget to wear sunscreen and stay hydrated!
What do you think?
Do you have any big summer plans? Where's your favorite place to take a vacation? Would you wear any of these looks? Let us know in the comments below!