This post may contain affiliate links, which means we may receive a commission if you purchase through our links. Please
read our full disclosure here
.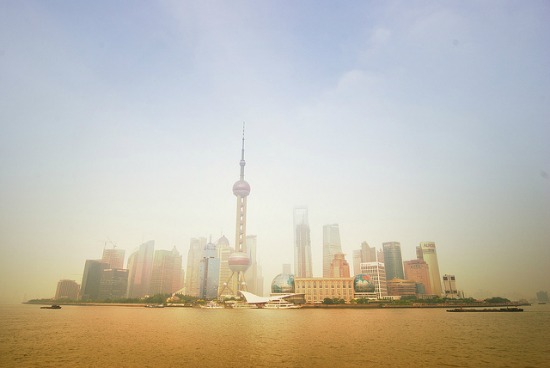 This summer, I am interning in Shanghai with the up and coming fashion designer Uma Wang. A graduate of the Chinese Textile University and Central Saint Martins, she has stores in Asia, Europe, Russia, and North America. Furthermore, through her unique use of fabrics and attention to detail, she has been acknowledged by CFDA/Vogue to become the first internationally successful Chinese designer.
I recently arrived here in Shanghai, and now I'm going to give you a recap of what my first day as a fashion intern for Uma Wang was like. Read on to learn more:
9:00 AM – 12:00 PM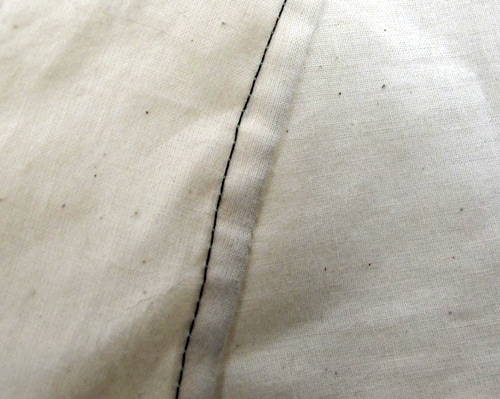 Though the flight was a bit rocky (it was delayed for six hours), I soon found myself in Uma's studio, two simply furnished side-by-side houses containing racks of past and present collections, sewing machines, and a talented, yet easygoing team.
The day began with a tour of both facilities, one housing the design and shipping department (consisting of Uma, her assistant, the financial manager, and international/domestic affairs duo), the other, the production (the production manager, pattern manager, packaging manager, and tailors). A small team of fifteen, they form an extremely friendly, tight-knit group completely reliant on trust, communication, and determination.
After meeting everyone, I has some time to spare before Uma arrived. My first assignment was to shadow her assistant, Sun. He was working on preparations to ensure that all the fabric, accessories, and garments had been completed in Italy, where the majority of their production takes place, for their arrival in two weeks. Additionally, he was creating a tutorial on how to package each type of garment to guarantee that the Italian products were identical to the ones created in the studio.
While he sent a few emails, I familiarized myself with the spring/summer 2014 concepts and silhouettes by studying the mood board, fabric board, sketches, and muslin samples they had sewn for the collection's woven garments. As I examined each dart, finishing, and drape, I found that I had literally stopped breathing! The tiny accents which gave the whole piece emotion were ingenious, from a hidden pleat here to a purposely unfinished collar there.
12:00 PM – 1:00 PM
Lunch was served family-style in the production house. Everyone sat around a rectangular table chatting, as we each ate a bowl of rice and shared an assortment of Chinese dishes: string beans, spicy fish, pork and onions, tofu and leeks, stir fried cauliflower, etc.
I was able to practice my Mandarin (Uma and Sun can speak English) as the conversation flowed. As we ate, people would stream in and out of the dining room to eat or pop in to ask another about something work-related.
1:00 PM – 4:00 pm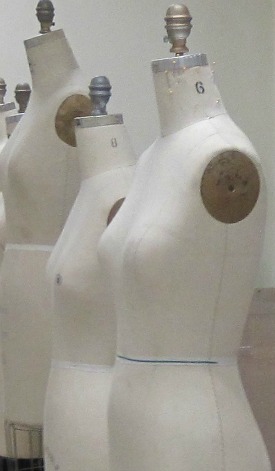 Once we had finished lunch, I was able to partake in a sample fitting of the new collection. The muslin articles I had pored over during the morning were now worn by Uma and discussed. Some of the lengths were adjusted, the sleeves moved to provide more mobility, the fit taken in, and the pleats changed in size.
As they worked, they also determined the fabrics they would use for each garment. Furthermore, they thought of ways – when it did not disrupt the silhouette – to use a smaller amount of fabric through the shape, number, and placement of pattern pieces. During the process, everyone participated, brainstorming and giving their opinions.
Uma also tried on the outfit they were sending to China Vogue which consisted of an oversized black coat with a pleated skirt. They decided to replace the smaller pleats on the skirt with wider ones to create a bolder look which complemented the jacket. The photo shoot required the use of the character "8" somewhere on the garment, so the team bounced ideas off of each other on how to incorporate it into the look.
4:00 PM – 6:00 PM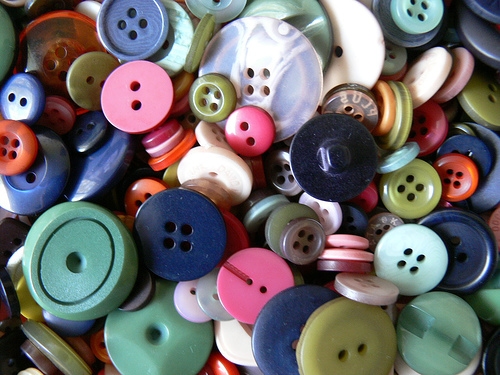 I was tasked with researching for the new collection's knitwear, so I began compiling images online and through their library. I looked for pictures which fit Uma's aesthetics, focusing on loose, draping silhouettes, and the new concept.
The size of the team allows everyone to work on all sorts of jobs. For example, Sun not only assists with design, he also works on the production side, and does pattern making and sewing.
Today, since there was an order they had to quickly fill, we helped hand-sew buttons (Uma likes the personality of handcrafting compared to machinery) onto the jackets. I was able to practice properly sewing a button so that the stitches all come from one spot and I learned how to sew buttons on a garment where there is lining, such as the sleeve. In this case, only two stitches go through both fabrics in order to prevent bunching in the lining.
Final Thoughts:
In one day I have already experienced and learned so much. I am extremely grateful and excited to be able to learn all the aspects of Uma's company and work alongside her to see exactly how a collection is produced from conception to final marketing/production!
Tell me what you think!
What did you think of this post? Did you like learning about my fashion internship? Are you familiar with Uma Wang? Where are you interning this summer? Leave a comment below and let's discuss!