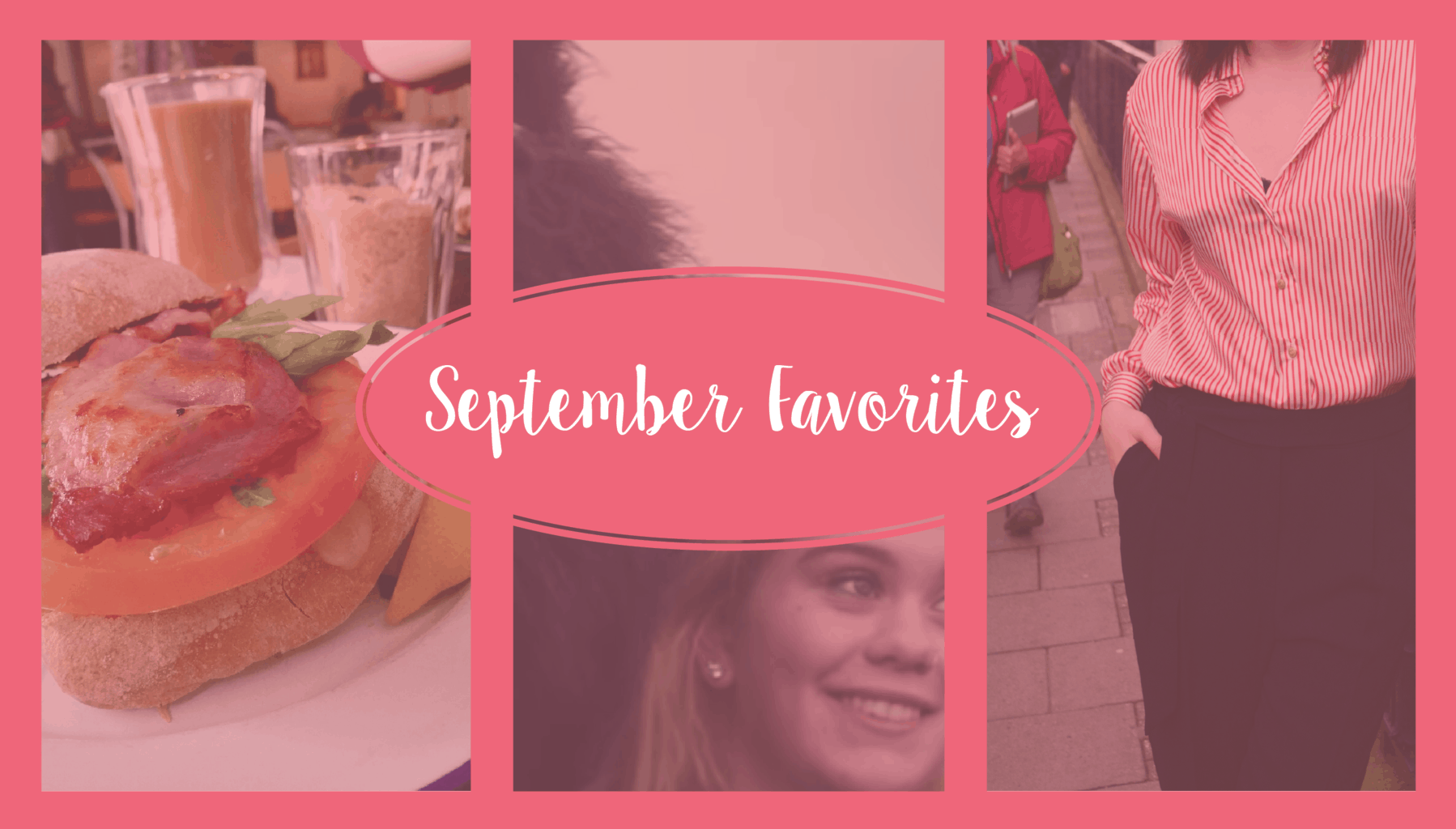 It's difficult to choose only a few favorite things from my time in London so far. The vintage stores are out of this world, the cafes are cozy, and the theatre and entertainment scene is phenomenal.
Because most of College Fashion's readers are from America, though, I decided it would be best to talk about my favorite things that are available in the states as well. However, if you're in the UK and would like to learn about my favorite products in England (like Jammie Dodgers!) go ahead and comment below and I'll be happy to share my preferred London products with you!
Style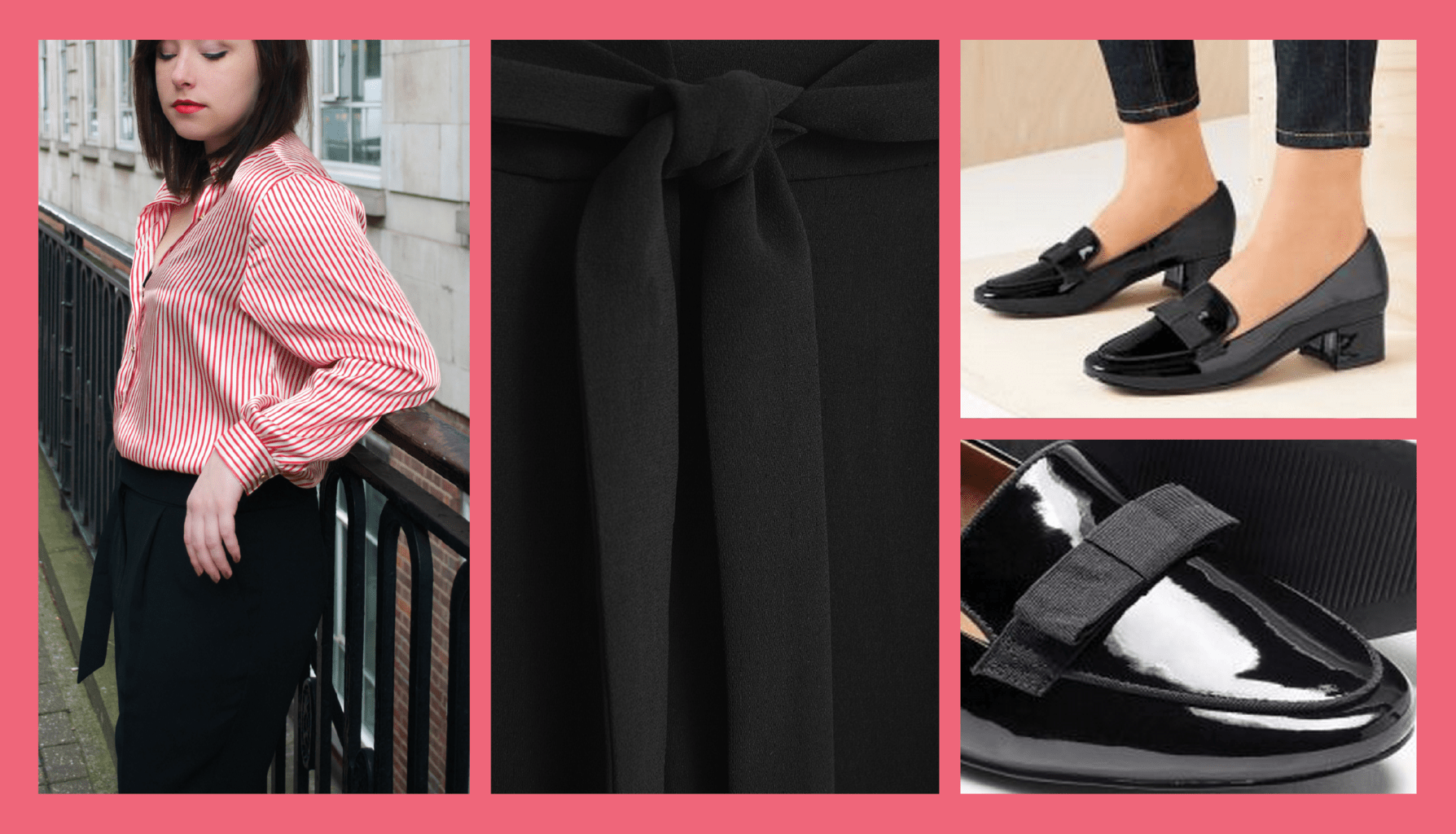 Product Information – Shoes: Next, Trousers: Mango, Blouse: vintage
I'm in love with my block-heeled loafers from Next. They did take two days to break in, but since they've become comfortable, I haven't worn anything else. The patent leather is a great balance of classic and trendy, the block heel adds an element of sass (without making them difficult to walk in), and the bow really makes the traditional loafer-style shoe more feminine.
I wear my loafers on dates, out to the pub with friends, and when I'm at work at the shopping mall walking around all day with clients. I can even slip them on with a pair of jeans and black t-shirt for a run to the grocery store. They're cute, versatile shoes that dress up even the most simple outfits.
I'm having a similar love affair with my new trousers from Mango. The high-waisted fit elongates my legs, and is the perfect cut for tucking in a blouse to define my shape. The pleats in the front may seem a bit "old school" and aren't for everyone, but much of my personal style is inspired by the 1980s and 1990s, so I really do love the pleats. Again, these trousers are very versatile without being boring. Tuck in a loose blouse and slip on a cute flat for work, or pair them with a crop top and a pair of killer heels for a night out. The best part about these trousers? They have pockets. POCKETS!
Food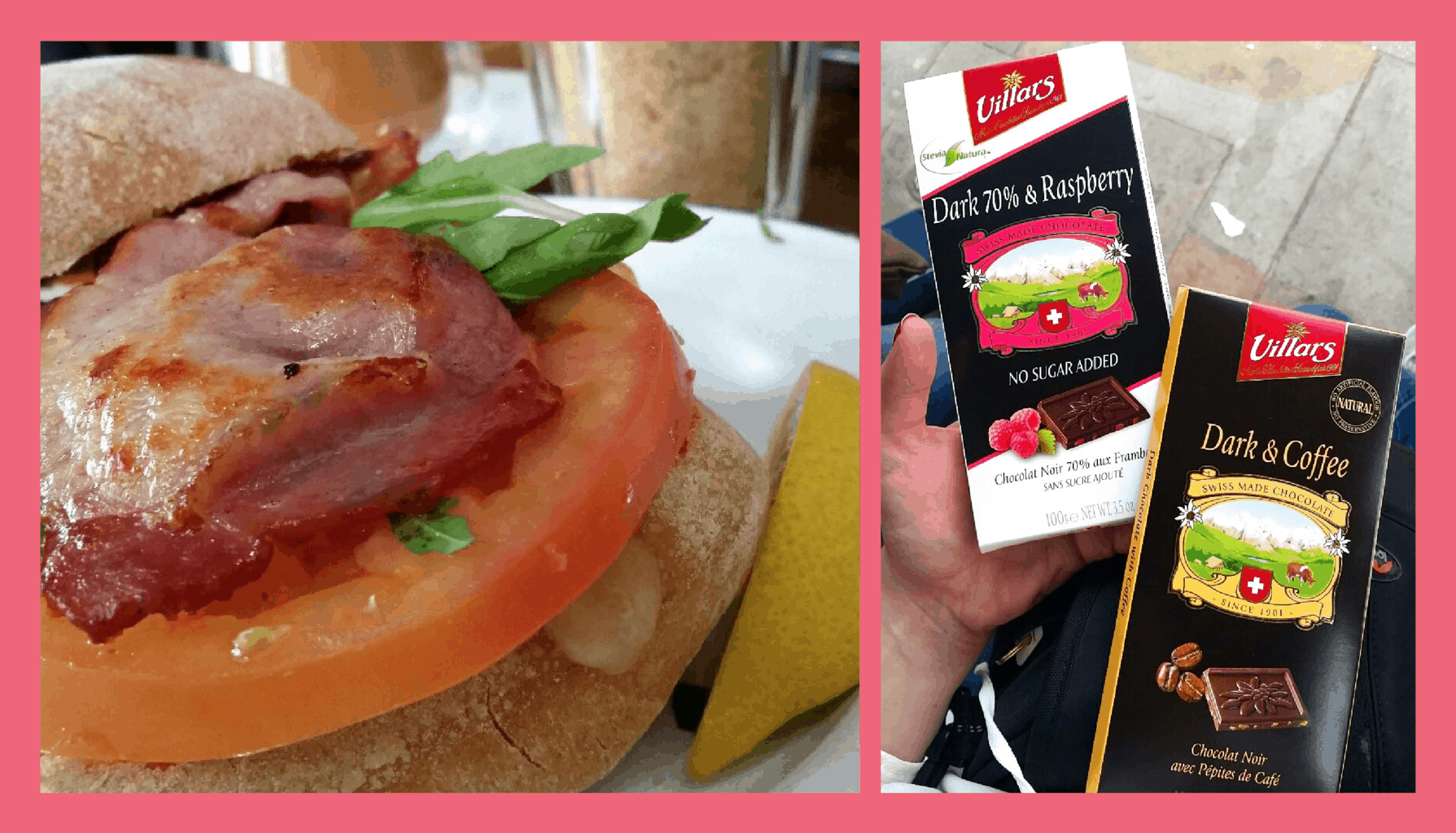 I've never seen Villars chocolate in America, but I'm sure you can order it. "But Molly, why would I order chocolate from another country when we have delicious chocolate of our own?", you may be asking. Because I am telling you, this chocolate may be the most delectable thing I have ever tasted. The texture is melt-in-your-mouth, it's sweet but not overwhelmingly sweet, and the choices of flavors are endless.
I chose raspberry dark chocolate and a coffee chocolate, because those are my two go-to flavors whenever I try new candy. The coffee was was specifically out of this world, almost like America's Crunch bar, but instead of rice crisps, it's a coffee-flavored crisp inside. Really, I'm bringing this stuff home with me, especially since at the markets, they're only £1 (about $1.60).
Now that we've had dessert (the most important part of the meal), we can talk about main courses. Brits take their sandwiches seriously. My favorite sandwich that I've had since I've been here was their take on a BLT. Bacon in England, however, is more like thick, fatty slices of ham. And instead of lettuce, they use "rocket" (arugula). The bread is also fresh every day at nearly every restaurant you visit. So basically, their sandwiches are next level.
How to replicate the beautiful Brit BLT at home: purchase your favorite yummy bread from your local grocery, fresh garden tomatoes, some mayonnaise (or cream cheese, which is sometimes substituted here), and your choice of rocket, spinach, or another leafy green. Toast the roll on the stovetop, fry up some fresh cut ham from the local deli, and ta-da! You have a proper Londoner sandwich.
Music
The British pop charts are full of EDM, house, and synthesized beats, and I'm actually loving it. Usually I favor alternative music (with the exception of '90s pop, which holds a huge place in my heart), but these beats are too infectious not to share. The following songs are all on the Hot Hits UK playlist on Spotify.
Let It All Go by Birdy + RHODES
I'm not really sure how to describe this song other than "psychedelic and soulful." Birdy and RHODES really complement each other and create beautiful harmonies. This is one of those songs you can add to your Empowering Ballads Playlist.
Where Are Ü Now by Skrillex & Diplo ft. Justin Bieber
https://www.youtube.com/watch?v=AV2N8wUbBxw
This song is huge in the states too, so I had to include it. Justin Bieber is really starting to grow on me. Between this track and What Do You Mean, I can say I'm actually a fan. The riff in Where Are Ü Now is bound to get stuck in your head, so this is your fair warning.
Never Forget You by MNEK and Zara Larsson
This is one of those songs that anyone can relate to. Zara really belts, and is an up and coming voice I think will someday make an impact in the states. The video itself is endearing and wonderful, and is a small film in itself. This duo really knocked it out of the park.
Your turn!
Do you think you'll try any of my September favorites? What were some of your favorite purchases or finds this month? Let me know by commenting below. I love to hear from you!