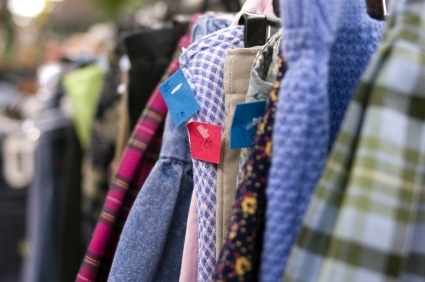 I'm pretty sure I'm not the only one with unwanted clothing in my closet. You know how it is — you think your hemp crochet cropped poncho could make a comeback within the next five years, but the truth is, you haven't worn it even once since you fished it out of the clearance rack at Forever 21 in eighth grade (true story).
There's no doubt about it: It's time to clean out your wardrobe. It's time to reinvent your wardrobe. But you know, the economy hasn't been looking great for a long time, and personal stylists don't offer services at a "college student" rate.
Luckily, you're not the only one who thinks like this. Recently, my friends from Hoot (a fashion publication at Columbia University that I co-founded) and I hosted a clothing swap soirée, called the Green Clothing Swap, in partnership with Green Umbrella, the campus eco-friendly sustainability club, and CU Couture, the campus fashion club. While it was partially an effort to get people interested in our magazine and to raise money, it was also a fun gathering for students to come swap clothing, eat delicious food, and win giveaway prizes. It was so successful that we are going to make this an annual event from now on!
I would like to share my tips for hosting a successful clothing swap with you, as I think a lot of college campuses could benefit from such an event as well.
Tips for a Successful Clothing Swap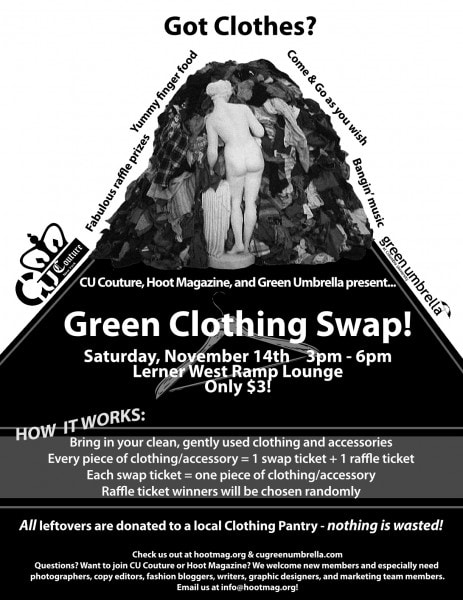 Book an easily-accessible and cozy room.
Hoot had the option of hosting the swap in a bigger room in an off-campus building, but we decided to opt for the smaller on-campus location. When swappers are lugging bags and bags of clothes around, they don't want to be traveling far. Additionally, a spacious room detracts from the creative clutter of a clothing swap and provides less incentive for swappers to socialize and mingle.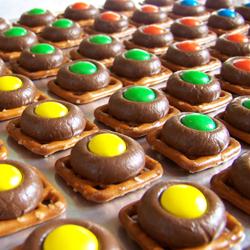 Have food. Lots of food.
Like all college organizations hosting events, Hoot promised an ample amount of delicious finger foods. On the morning of the swap, we gathered in the kitchen of one of the dormitories and made finger sandwiches — all while gabbing about studying abroad in London and Goyard bags. We also baked cookies, and a member of Green Umbrella brought peanut butter sandwiches! CU Couture also brought in homemade chocolate pretzels, which I demolished within two hours. Our school's chapter of FeelGood, a nonprofit student organization that offers wholesome organic grilled cheese sandwiches in exchange for small cash donations to end world hunger, was also there to satiate the hunger of our energetic swappers!
You don't need to be fussy with your food — make it quick, and make it tasty. Just make sure there's enough for everyone.
Publicize well.
We went crazy with the advertising. We sent out the event details to all of the campus organizations' mailing lists that listed weekly events in their newsletter, asked campus blogs and publications to post our event, made a Facebook Event and invited all of our friends, constantly flier-ed the campus whenever we were walking to class, and sent out text messages to all of our friends. Did it annoy them? Maybe. Probably. But for all of the people who didn't come, we had plenty who did — including faculty members!
Set up with mirrors, a variety of tables, chairs, and clothing racks.
Luckily for us, our facilities department lets us borrow clothing racks, tables, and chairs for free. While we hung up dresses and shirts on the clothes hangers, skirts and pants were placed on the tables. One of the members of CU Couture brought a mirror, which is a necessity when the bathroom is too far away.
Play upbeat music.
One of my friends brought her iPod and speakers, and we blasted some of her self-proclaimed hipster music. Everyone loved it and it filled out any potential awkward silences with equally awkward dance moves.
Have a trade system for swapping clothes.
In our swap, we gave out one ticket for every piece of clothing that was brought in. We checked the number of tickets before each swapper left in order to ensure that he or she did not take more clothes than he or she brought in
Host giveaways and raffle prize drawings.
Everyone loves freebies, after all. We had a variety of raffle prizes, from La Falaise gift sets, to a cashmere scarf from Nepali by TDM Design. We even raffled off a copy of blogger Winona Dimeo-Ediger of Daddy Likey's book, Closet Confidential! For every piece of clothing that a swapper brought in, we'd give him or her a raffle ticket. We also got gift certificates from local businesses, such as nail salons and coffee shops. When planning your swap, scout out local businesses and offer them free publicity in exchange for a raffle prize — and don't be afraid to contact public relations companies either! Of course, we waited until the swap was almost over to give out raffle prizes!
Make sure there are volunteers to help the swappers hang up the clothes, fold the clothes, organize the clothes, and count the clothes.
Clutter is shabby-chic, but staying organized is important, too. Swappers need to be able to find the clothes, after all.
Donate the leftover clothes.
Really, if no one else wants them, there is someone who needs them.
Oh, and just as a precaution — make sure to specify that swappers cannot bring used underwear, if they can bring any underwear at all. We had a few awkward mishaps at the swap that we didn't anticipate.
Your thoughts?
What do you think? Have you ever hosted or attended a clothing swap? How did it go? Did you find any gems? One of my friends donated a Marc by Marc Jacobs jacket to the swap — a lucky girl snatched it up right away!
* Top image ©iStockphoto.com/DanDrieger