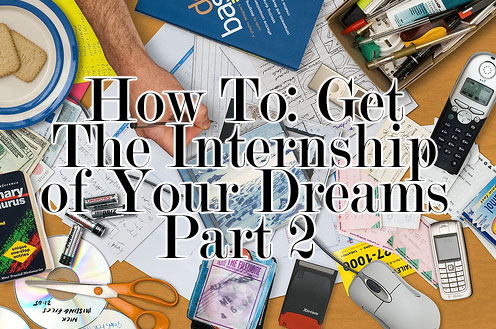 Now that your internet identity is completely clean and professional, for the next part in our internship series, we can move on to more internship-like preparation! Potential employers will probably ask you for the following things that you can prepare ahead of time when applying for an internship: a resume, a cover letter and/or recommendations. Below, you'll find tips on assembling each of these.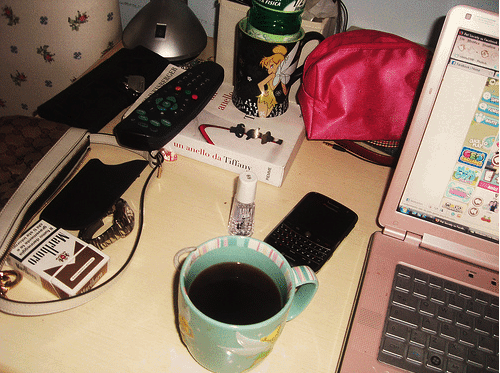 Get your recommendations set before you send in your resume.
Recommendations (if necessary) will probably be requested after you send in your resume and cover letter, but it is a good idea to have these on hand, because obtaining them from past employers, advisers, professors, etc. will not necessarily be an easy feat. Recommendations normally take a while to complete, and you don't want to keep a potential employer waiting when you can easily have them stored on your computer.
Even though your mom would write the most killer recommendation for you (I know mine would!), you should find someone more "professional." An adviser for a club you participate in is a great place to start, especially if you've never had a job or internship with an employer who could talk highly about you. Professors are great to ask as well! Great advice that I'm told each semester: find at least one professor to become close with each semester. This is a great way to form a strong bond that will last for the future, and as a bonus, they will be more than willing to write you recommendations.
Here are some more tips to scoring great letters of recommendation:
It's always a good idea to get recommendations from various sources. Some may be better than others, but you won't actually know the quality of a recommendation until it's in your hands.
If it's taking longer than you expected for your source to write your recommendation, don't hesitate to touch base with them through an e-mail or phone call. Let them know how thankful you are to them for working so hard and quickly on it since you will be applying for these internships in [insert time frame here].
It's always a nice gesture to give the person writing your recommendation a small (or large, depending on how much they've done for you in the past) gift. This can be anything from a small gift card to Starbucks ($10 gets you about 2-3 drinks!) or a quirky desk decoration, like a paperweight.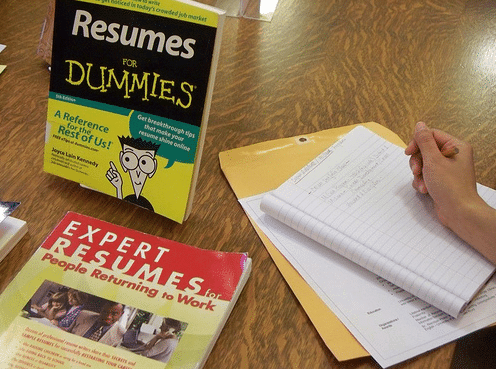 Cover letters are a great place to express WHY you want the internship.
Cover letters are basically just what their name says they are: a letter that is attached to your resume. In this letter, you want to stand out and blow whoever is reading it away before they even get to your resume beneath.
Cover letters are great places to show how much you know about the company. If you throw in one or two discreetly placed facts about the company, it shows you've done your research. Don't come out and say, "I know this company has been around for 20 years." Instead say, "I feel that I'd be a great asset to and representative of your 20-year old company." So, do your Google research before writing your cover letter. Go over the company's mission and history, and maybe even their clients. This will also help you get an idea of what type of employee they're looking for so that you can play up your best traits.
Cover letters are also great places to quickly summarize why you're perfect for the job. Is there one major event in your life (for me, it was founding and planning a fashion show for my high school two years in a row) that you feel really qualifies you? Explain why. For instance:
In the founding and planning of a school fashion show for two consecutive years, I learned how to be a strong leader. This is one reason why I would be perfect for your company, since your level of innovation could only be achieved with strong leadership.
A cover letter should be no longer than a page long. Anything longer seems almost unprofessional and more like an autobiography than an introduction to you and your resume.
What you should always include in your cover letter:
1) Your contact information (name and address) – usually at the top of the letter
2) The employer's contact information – normally on the top of the letter as well
3) Your phone number and e-mail – usually within your last two sentences of your letter
4) An experience/experiences that qualify you for that specific position
5) Why you want to have a chance to intern for the company
Here are links to several useful sites about cover letters:
Your resume is the most important part of your application.
After you have your cover letter and recommendations set, it's time to work on your resume. As you know, your resume is a rundown of your experience, which will let your employer know if you are qualified for the job. A basic resume should have a heading with your name, address, phone number & e-mail address.
Here are some more tips to writing an amazing resume:
Your resume should also be no longer than one page. If you have so much experience that your resume doesn't fit onto one single page, you should omit the less relevant or important jobs and experiences you've had. For instance, if you're trying to get an internship in fashion, a potential employer won't care about your experience as a day camp counselor (unless maybe you designed the costumes for the camp play or something else that's fashion-related).
It is important to organize your experience by date (from oldest to most recent). You should have about 2-4 bullet points (try to be consistent) about each job/experience you've had. The most important and relevant experiences should probably get more bullet points than smaller jobs you've held. It is not necessary for each experience to have the same exact number of bullet points, and this will only take up more space than necessary.
Your resume should be extremely organized. Separate your actual jobs and internships from extracurricular activities. Also, make sure each "section" of your resume has its own title. For instance: Education (underneath, put your current college or where you graduated from), Work Experience (list your jobs and internships underneath this title), Extracurricular Activities, Skills & Achievements (list any awards or honors you have received as well as your skills, including Photoshop, HTML, Microsoft Excel, etc.).
Here are some great links pertaining to resumes: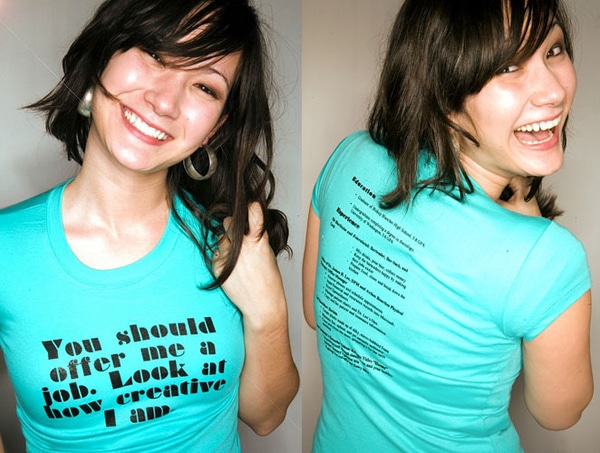 Spice up your resume.
If you are applying for a job/internship in an especially creative field, such as graphic design, you may want to use your resume to show off your skills. Here are some fabulous examples of creative and original resumes.
As you can see, all the resumes on that site are completely different from a typical resume. A typical resume should be created on some type of word processor and then converted into a PDF (this is very important: not everyone has Ms Office, while PDF is pretty much a universal format). However, resumes like the ones featured on that site are completely creative and out of the box, which is important for more artistic fields.
So, if you are applying for an extremely creative job, consider how you can "spice up" your resume. Add color, different fonts, shapes or designs. If you have the resources to create an incredible resume that will visually amaze whoever is reading, do it!
Not every internship you apply for is going to ask for the typical cover letter and resume. In looking for fashion-related internships, you may come across things like, "send a picture of yourself," "send clips of your writing," etc. If you are uncomfortable sending in a picture of yourself, then the internship may not be for you. Writing clips (or examples of writing you have done for a school newspaper, blog, etc.) are typically asked for when you are applying for an internship in journalism.
Extra tips
Many schools offer resume workshops where you can learn how to physically put together your resume and cover letter. I highly recommend attending one of these as opposed to going it alone!
Also consider going see an English, Business or just a trusted professor you may have had in order to have your resume edited or just to get general tips on resume writing.
Most schools have a Career Services department that specializes in helping students find jobs and internships, and they usually have resume writing resources and examples. Take advantage of these!
Always let an experienced adult look over your resume and cover letter before you send them out. Try to find a business owner who knows what other business owners are looking for in a resume.
Always keep your resume updated. After just two weeks interning for College Fashion, I understood most of my responsibilities and immediately posted it onto my resume, just so it would be prepared if I ever needed to send it out quickly.
What's next?
In the next installment of this series, I'm going to be discussing where to find an internship. I will give you websites that you can find internships listed on (mainly fashion-related ones), tips on finding internships through family and friends, and various other tips on finding the right internship for you.
In the meantime, if you have suggestions for finding an internship, send them to sarah AT collegefashion DOT net or leave them in a comment and I'll review them! Would love to have your feedback and I'll definitely include your best tips in an upcoming post.
What do you think?
What do you think the most important aspects of cover letters and resumes are? Do you have any tips to writing a great resume or cover letter? How do you make your application stand out from the rest? Let us know in a comment!