This post may contain affiliate links, which means we may receive a commission if you purchase through our links. Please
read our full disclosure here
.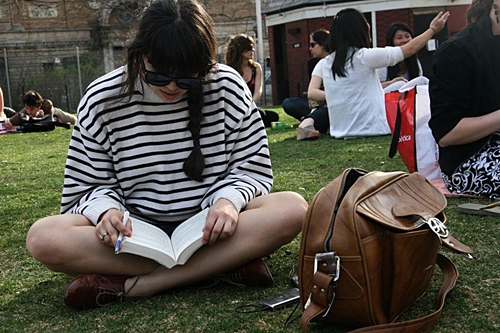 Now that most of us are back on campus for fall, it's always good to have a refresher on certain aspects of campus life. For instance, a college campus often comes with many resources that you've never heard of or used, but you should check them out if you haven't already.
Below, I've listed the most common college campus resources, plus some tips for successfully using each. You never know, you may just find the help you need!
The Bookstore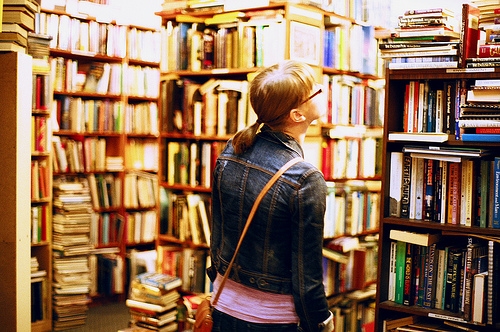 The campus bookstore can be a wonderful place, especially for those moments when you run out of paper or break a utensil. However, it is more than just school supplies and books, contrary to the name. You will also find shirts, key-rings, and even cards here. This comes in especially handy if one of your friends has a birthday coming up and you can't make it off campus.
The bookstore will usually have a sale section, which is definitely worth looking at from time to time. Though you might not rock college logo wear every single day, it's always good to have a few items for sports events and lounging, and it's great to pick those items up for cheap here! (If you don't want to spend the cash, you can also make your own custom spirit wear.)
Perhaps the most important part of the bookstore is getting your textbooks. If your bookstore is too expensive, you can also buy your books online or even rent them for the semester. However, if you get them from the bookstore, you can usually sell them back at the end of the semester (though usually at a loss).
The Library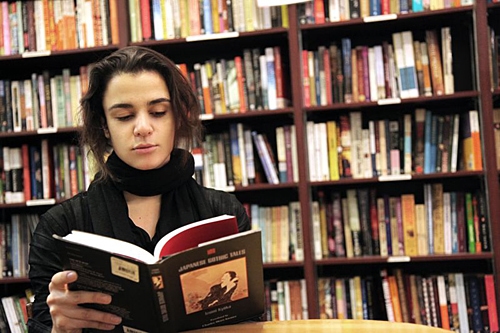 Oh, the library. The place that you either hate, love, or love to hate. There's no denying that the library can, in fact, be extremely helpful. If you ever need a quiet place to study, this is your go-to spot. Be sure to dress comfortably, too!
At my school, our library has group study rooms that are extremely useful for practicing group presentations without being interrupted. If your library does not have rooms like this and you still need a place to practice, ask the person at the desk what they recommend.
Another hugely beneficial part of the library is, of course, the books and resources. Using either the reference librarian or, if your school has it, the online database, you can find tons of books and articles for any papers or projects you may have. (This is super important if your school or class doesn't allow online sources like Wikipedia!)
If you're searching a database, be sure to use appropriate keywords. For example, if I wanted to find an article on fashion in the 1920s, I would enter keywords such as: "1920s fashion," "1920s style," or "1920s clothing." If keywords are too simple – for example, if I just entered "1920s" – I would come up with too many options and won't know where to start. On the other hand, if keywords are too detailed – for example, "clothing and fashion in the early 1900s," then my results would be too limited.
An important note: Remember, if you check out a book, be sure to return it on time and avoid any late fees!
The Career Center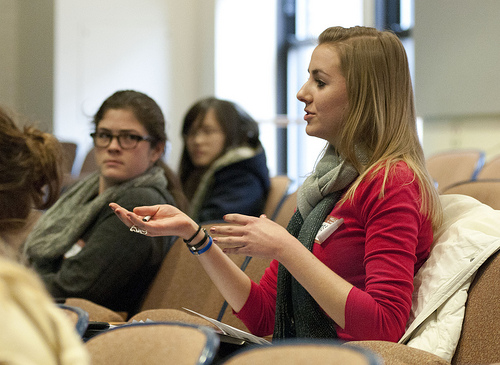 The career center is an extremely helpful place that often gets overlooked. It deserves way more attention than it gets! Here, you can find out which major you should be studying to land your dream career, as well as learn the steps you should take to get there.
Additionally, the career center can help you find a job either on or off campus to help you pay for school. If jobs are available on campus, they will often work around your busy class schedule.
The career center sometimes even helps you write a resume – this service is extremely helpful and something more students should utilize. (We've talked before about the importance of an amazing resume, but suffice to say that you should work to improve yours any way you can.) They can even help you prepare for questions you may be asked in a job interview, and even provide more tips on how to dress for one!
As a bonus, after you graduate, the career center can also assist you in finding a job – pretty important, no? It's good to make friends here early, and you can only do that by visiting often and taking advantage of their resources!
The Advising Center
The advising center is among the most important places you will ever visit on campus. Here, you plan your schedule for the approaching semesters with your advisor. Your advisor is likely a professor in your specific area of study and will probably meet with you in their office. Make sure that you email them and ask when you can come in. When you meet with them, be sure to dress appropriately!
At the center, you are usually able to add or drop classes. Most times, you can talk with anyone there and they will teach you how to either add a class, drop a class, or withdraw from a class. Withdrawing isn't recommended, but you can usually add or drop classes between certain dates in the semester.
The advising center is also useful for making sure that you keep on track with your classes and credits. Without the help of my advisor, I would be so confused about which classes to take during which semesters. It is so important that you take the right classes at the right times, because not all classes are offered every semester or even every year.
The Fitness Center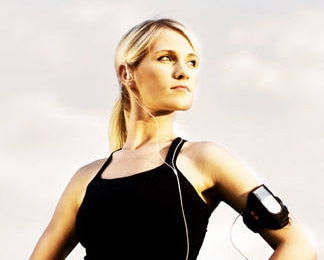 Call it the fitness center, workout room, gym, or whatever you like… either way, this place is worth checking out! Whether you're a daily exerciser or not, there can be more to it than working yourself to death.
At the fitness center, you are usually given full access to equipment that would otherwise cost a hefty fee at an off-campus center. Since you are a student, using the equipment is usually completely free. Depending on your school, you may even have a pool you can use!
Using the fitness center can especially come in handy if you're feeling stressed and need to release some of that tension. Some schools even offer fitness classes, such as Zumba. Not sure what to wear? Check out our campus gym fashion tips!
What are your thoughts?
Have you used any of these resources before? What other resources are on your campus? Are there any on this list that your campus doesn't have? Please, let me know!