This post may contain affiliate links, which means we may receive a commission if you purchase through our links. Please
read our full disclosure here
.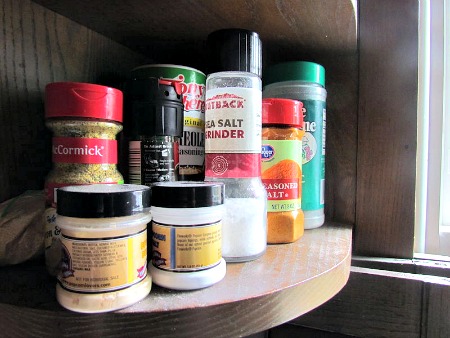 They say variety is the spice of life and, in fact, this saying can even be applied to spices themselves! Getting nutrition from a variety of different food sources is essential for achieving a healthy balance, and spices, in addition to punching up the flavor of any meal, contain many antioxidant, anti-inflammatory, and antibacterial properties for supporting good health.
The best part? Both the flavor and health-promoting properties of spices are highly concentrated in small amounts, so you don't have to go overboard when seasoning your meals. A tiny pinch can pack a big punch!
Continue reading to find out the health-boosting benefits of five flavorful spices highlighted below:
Cinnamon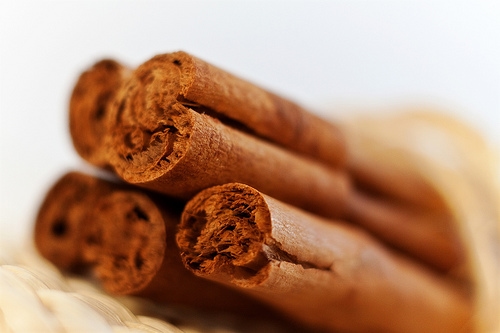 This aromatic spice, derived from the inner bark of Cinnamomum trees, does more than make your mouth water with thoughts of cinnamon buns baking in the oven. Cinnamon contains powerful compounds that help control blood sugar levels, thereby stabilizing mood, energy, and hunger.
Cinnamon also contains polyphenols, a class of antioxidants that help maintain healthy blood flow and combat free radical damage. In addition, cinnamonmay improve digestion and provide relief for a variety of stomach upsets.
Cinnamon is especially beneficial to incorporate into your breakfast since its signature scent is purported to increase alertness and cognitive processing, therefore helping you stay focused even through that dreaded 8AM lecture!
Some easy ways to incorporate cinnamon into your diet: sprinkle it over oatmeal, applesauce, yogurt, peanut butter, and sweet potatoes, mix it into baked goods, or add a dash to your morning brew.
Ginger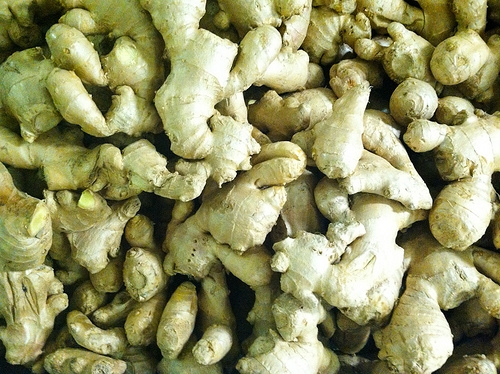 It's a well-known fact that ginger can be useful for treating a variety of discomforting gastrointestinal symptoms. This spice obtained from the ginger root can provide multi-symptom relief including soothing stomach upsets, alleviating motion sickness, and preventing nausea.
Ginger may also be beneficial for relieving muscle soreness and menstrual pain, and its anti-inflammatory properties help boost immune system functioning.
Try out this spice by steeping a cup of warm ginger tea or sprinkling it into soups, casseroles, stir-frys, and festive baked goods like gingerbread and gingersnaps.
Garlic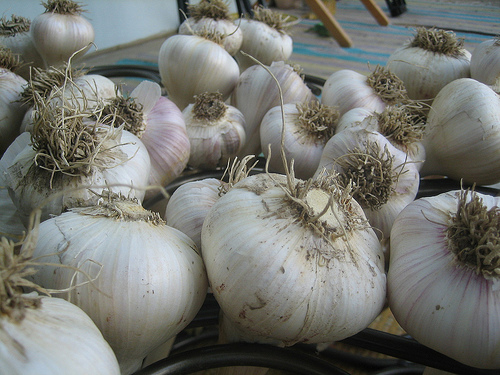 Garlic keeps more than just vampires at bay; it also helps ward off colds and flus due to its high antioxidant content and immunity-boosting power. While technically an herb, garlic also comes in powder form that deserves an equal place on your spice rack for its health benefits.
In addition to its antibacterial and antiviral properties, garlic is key for maintaining good cardiovascular health – it supports a healthy heart, protects blood vessels from inflammation, and regulates blood circulation throughout the body.
Garlic can be used to enhance the taste of countless dishes, but make sure you don't consume too much in one sitting as garlic's sulfur compounds break down slowly and can leave you with garlic breath for several hours, or even days!
Nutmeg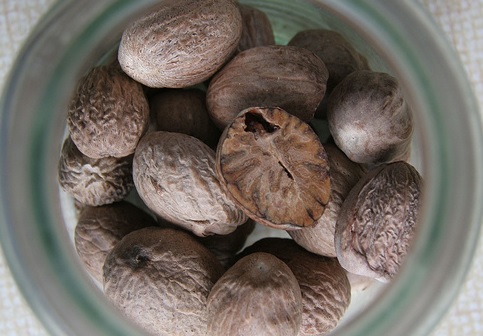 Nutmeg, derived from the seed of Indonesian evergreen trees, helps fight infection due to its antibacterial properties, relieves muscle soreness, and aids in the treatment of indigestion.
Nutmeg has also been shown to have relaxing and mild sedative effects that can help ease tension, induce calmness, and act as a sleep aid.
Add this warm and sweet spice to savory dishes or pair it with cinnamon to add extra flair to baked goods.
Turmeric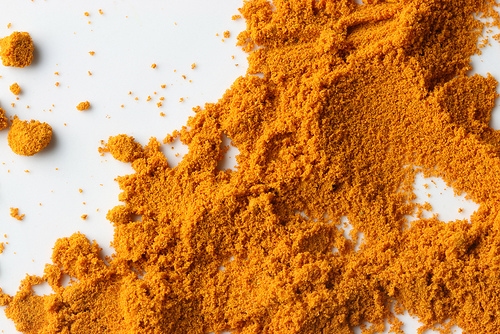 This Indian native, responsible for giving mustard its bright yellow hue, is full of anti-inflammatory properties that can help prevent against a variety of diseases. Turmeric has also been shown to provide protection from carcinogenic (cancer-causing) compounds, regulate the immune system, and detoxify the body.
Turmeric is most widely known as one of the main ingredients of curry, but it can also be mixed into soups and rice and vegetables dishes for an added dose of flavor.
Thoughts?
While I only highlighted five, there are many different spices that are equally tasty and good for supporting our health. Which ones are your favorite? Do you incorporate spices into your daily diet? Thinking of trying something new? Tell me in a comment below!