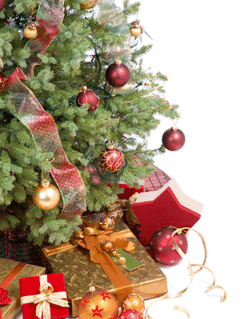 Photo credit:1
I am going to take a break from the closet makeovers series simply because it is the holiday season! I want to talk gifts, parties, frigid cold weather, and the new year!
The first thing I want to talk about is great gift ideas for your family and friends. I actually changed my major last year to retail when I realized how much I love Christmas shopping. I take pride in my insane love of Christmas and my ability to come up with creative gift ideas.
So here are some of my favorite holiday gift ideas for everyone on your list!
For your best friend:
The gift for your best friend should be personal. Ask what do they love? What do they hate? What do they need terribly? My go-to ideas for my best friends always reference our inside jokes and cute movie quotes. Here are a few other ideas that I have had over the years for my best friends:
Turtle Doves: If you have ever seen Home Alone 2: Lost in New York, you know what I am talking about. It's the line that Mr. Duncan says when he gives the turtle doves to Kevin: they are a sign of friendship and love. I gave these to my best friends a few years ago and we still talk about what a great gift it was.
Snuggies: Probably the funniest thing ever. The idea here is not the actual Snuggie, but getting your friend a gift that will make them laugh. My best friend and I got each other Snuggies for St. Nick last year.
Scrapbook: This is a personal favorite for my older friends whom I have known for almost a decade. We have so many pictures that it's great to see them all together. Also, a scrapbook is a cheaper present. Walmart has such a cheap photo development process – I highly recommend it!
For your mom:
My mom is the easiest person to shop for. I literally walk into her favorite store, buy her a cute top, and go on my merry way. However, I get that not every mom is this easy to shop for. Here are some questions to ask when standing at the mall wondering what to get your loving mother for Christmas:
What is her favorite store? If you buy her something from there, you probably can't go wrong. And at least if she wants to return it, you know she can exchange it for something she'll love.
What is her favorite piece of jewelry? This will give you a picture of her taste, and you can go from there and buy coordinating pieces.
Does she collect anything? Collectibles can make fun gifts.
Is she handy in the kitchen? Moms love gifts that are useful, so a great cookbook or new kitchen gadget could be the perfect thing.
Who is her favorite author? Books always make good gifts, especially if your mom is not the type to buy them for herself.
What is her favorite line of makeup? Tread carefully here – some people are very set in the products they like to use. That said, if your mom is experimental with makeup and loves trying new things, why not get her some fun new beauty products to try out?
For your dad:
So Dad is usually a little harder to shop for than Mom. My dad is picky when it comes to clothes and stuff, so I try to stay away from that. Also, I think he has every tool and tie ever made. However, my dad collects random college t-shirts, so that is always a go-to gift for me.
For Dad, just ask yourself what his favorite things are and go from there. Is he a fan of history? The History Channel has lots of great DVD's he might love. Does he enjoy any particular activity? You could always get him something to aid in his favorite hobby. Finally, what does he need that he wouldn't buy himself? Think about the time that he grew up in too. Is there anything that can remind him of when he was our age?
For your older siblings or cousins:
So in my house I am the youngest so I always have to do some brainstorming for my older brothers. For brothers, sports tickets are always a great gift. If I were to get my brother Milwaukee Brewer tickets, I would get four so he would have the choice to double date, go with his good friends, or take his favorite sister.
I love to get my older sister gifts that involve us spending the day together. Something like a gift card for a pedicure or a day at the spa can be a really great bonding experience for both of you!
I also like to get clothes for my older siblings because who knows them better than me? Not to mention, my brothers could always use the extra help with style. I WILL get them in argyle one of these days!
For your younger siblings or cousins:
I am so excited because I got my younger cousin this year when we picked names in our gift exchange. She just started college, so I'm going to get her a college "care package." A care package is a great gift for any of your friends or siblings.
College Care Package:Shot glass, ping pong balls, instant coffee mix, new planner, cute going-out top, and warm mittens with their college logo.
High school care package: Garter for prom, school spirit clothes, SAT/ACT prep book, cute undies, a bunch of #2 pencils (for all those AP tests!), cute pencil case, etc!
Grandma or Grandpa:
My grandparents don't want fancy gifts – they just want to spend time with their grandchildren. I feel like most grandparents are like that as well. So get them a gift that involves spending time with them! Treating them to lunch or a shopping date is something that will make them smile much wider than a new candle would.
Another great idea is to get them tickets to a musical or the movies – then Grandma and Grandpa can have date night!
Also, one year, a few of my cousins and I got our picture professionally taken and gave it to my grandma framed. She loved it so much, I think she cried a bit. Grandparents love this type of stuff – pictures of you are the BEST.
However, if you really want to get them something that they can unwrap, I say check out the Hallmark Store. They have so many cute little gifts that you are bound to find something they will love.
Anyone else:
Every year, there is always someone on my list that's really hard to shop for. If you pick names amongst your friends and you get someone you are not super close with, think about what you do when you guys hang out. I picked one of my guy friends this year and we always go to the hockey games together, so I am going to get him a Badger hockey T-shirt.
If this person is a random relative that you are not close with, a book is actually a good option. Last year my aunt got me a History of Fashion book because she knew I was taking a trip. It gave me a really good read on the plane.
I strongly caution against the gift card. I do not think it is very personal or creative unless you know it is one of their favorite places to go. Be creative – gift cards should be a last resort!
What do you think?
What is the best gift you have ever given? What do you usually buy your family members for Xmas? Where do you go when you are not sure what to get someone? When do you go Christmas shopping?