This post may contain affiliate links, which means we may receive a commission if you purchase through our links. Please
read our full disclosure here
.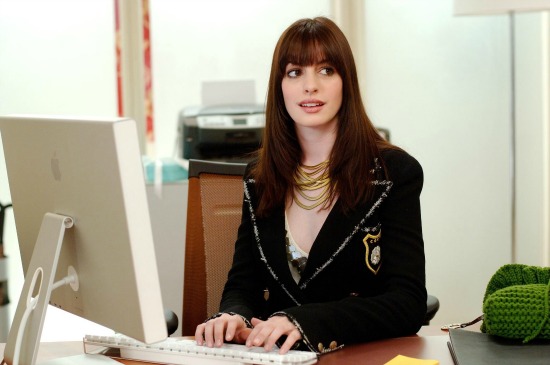 Photo: ELLE
This week, From Classroom to Catwalk takes a brief hiatus from interviewing fashion's movers and shakers to focus on the industry's most important wave of insiders: us!
While you can't learn all of the skills needed to succeed on the job in a classroom (heck, you'll never learn to take notes on a client call AND answer an email AND order your lunch on Seamless until you have to), the truth is, taking certain courses will better prepare you for a fashion career than others. Plus, you'll be making connections with classmates who can hook you up with a j-o-b come graduation day.
Whether you want to work in PR or as a stylist, here are our suggestions for getting a jump-start in the fashion industry:
If you want to be the next… Rachna Shah
Dream of repping brands like Marc Jacobs, Alexander Wang, and Victoria's Secret at a fashion PR agency like Rachna does at KCD? Marketing classes school you on how to manage client relationships like a pro, while workshop-style writing classes prep you for when you're writing the thousandth draft of that press release.
On campus, drafting copy for the admissions office and volunteering for the alumni association give you the skills you need to succeed. PR pros need to shmooze writers and journalists at press events, too, so consider skipping your 8 am class for a date party every once in a while an investment in your career. (Right?)
If you want to be the next… Vanessa Friedman
No, I didn't say Anna Wintour. Major newspapers, like The Wall Street Journal and The New York Times, cover fashion (for normals!) – because it's a HUGE economic industry. Just ask Vanessa, The New York Times' fashion director and chief fashion critic
If heading up fashion coverage for your daily must-read is your goal, take every opportunity you can to write – in class, for your school paper, and apply to write for College Fashion (shameless plug!). In addition, writing for your on-campus newspaper or crafting blog posts makes your resume competitive. Writing is a muscle, so flex it!
Photo: ELLE
If you want to be the next… Joe Zee
You're majorly missing out if you haven't seen him in the Old Navy commercials or on his Sundance Channel show, All On The Line. The fun, approachable former Creative Director of ELLE was named Editor-in-Chief of the massively popular Yahoo! Style earlier this year.
It's no secret that you need to have a great eye for fashion to snag styling gigs, but having a technical understanding of how clothes fit form is a major plus. Taking a design class at your local art school and studying up on fashion magazines will give you an edge in the industry. When you're not hitting the books, offer to style your friends for practice!
If you want to be the next… Harold Koda
The Curator-in-Charge of The Costume Institute at the Metropolitan Museum of Art didn't just become a fashion scholar overnight… he worked hard to get there. Though Koda may not have earned his Harvard Ph.D right away (and in landscape architecture, no less!) the history of fashion is an important one.
An Art History class or two will give you the insight as to what it's really like to pursue fashion as an academic subject, but interning in the curatorial department of a museum with a fashion wing is your best bet to scoring a job. You'll learn how to research and preserve some of the most important outfits of our time (hello, Michelle Obama's Inauguration dress!) while racking up an insane knowledge of fashion history. And that, my friends, is the best kind of history.
Your thoughts?
I'd love to know how you're prepping for a fashion career! Tell me what classes have helped you grow in the comments section.