This post may contain affiliate links, which means we may receive a commission if you purchase through our links. Please
read our full disclosure here
.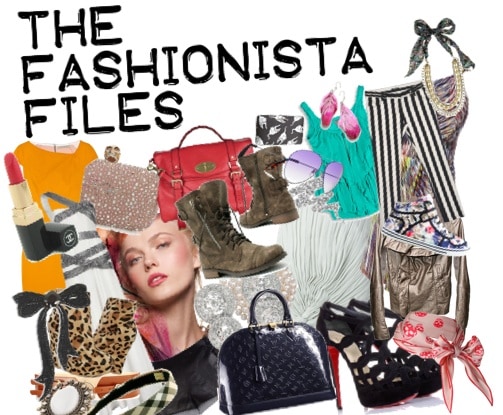 With spring break rapidly approaching, you'll finally have time to do all of the things you can't do during the semester: Sleep, catch up on TV, see some movies, and read! Whether you're on the beach, in flight, or even just in your room, those extra hours of complete freedom ensure that you'll have time to make a dent in a book that you don't have to read for an assignment! If you're looking for something that's fun and fashion-related, The Fashionista Files is a must!
Some of us at CF (myself included) don't love the word "fashionista." With all of today's "ista" incarnates — think "barganista", "recessionista" — "fashionista" is one we generally try to avoid. However, The Fashionista Files: Adventures in Four-Inch Heels and Faux Pas, a fabulous style resource, may cause you to change your tune and own your fashionista status. Read on to see why the book deserves your attention!
3 Key Reasons to Check Out The Fashionista Files!
1. It's not like every other fashion book out there.
Many of today's style guides are heavily image based (think Style A to Zoe, Influence, Lauren Conrad Style) or street-style focused and thus fall somewhere between magazine editorial and swanky coffee book. The Fashionista Files is almost completely the opposite!
When I first picked it up in a book store in late 2004, the cover, complete with a single fishnet-clad leg, lace-up spike pump, and a model with a notorious black bar over her eyes, almost gave my mom a heart attack. Once I showed her that it was a completely tame collection of essays, however, she let me purchase it.
Though photos are included, the book definitely reads more like a traditional novel. Think of it as a collection of short fashion stories! It's the perfect quick and easy read. Love.
2. The authors are legit.
One of the reasons The Fashionista Files is so engaging is that it's written by a tag-team of BFF authors who have very different perspectives on style. While many of the essays included in the guide are collaborative, the women also often write individual pieces on the same topic — totally highlighting the differences in style and taste. As you can probably imagine, this makes for a pretty funny, snarky read.
But as Levar Burton would say, you don't have to take my word for it! The Fashionista Files also scored rave reviews from Lauren Weisberger of The Devil Wears Prada fame and CFDA President and legendary designer, Diane von Furstenberg. And, since the release of The Fashionista Files, author Melissa De La Cruz has become quite well-known in the worlds of chick-lit and young adult fiction — she's also the author of The Au Pairs series, the Ashleys series, and the Blue Bloods series. Woman can write!
3. It's extensive.
Potentially my favorite Fashionista attribute is the book's wide scope. Instead of focusing simply on key items to own or how to put together an outfit, the use of short essays allows the authors to give candid snippets on all things fashion, beauty, and lifestyle!
There are tips for shopping that include what-to-wear tips for fitting rooms and trying on certain styles, hilarious real-life accounts of fashionista antics — my personal favorites include the duo's special trip to the outlet mall and Karen's trip to a medi-spa for a full-body detox — discussions on how to style your significant other, appropriate fashion lingo, vocab, and designer pronunciation, and a general exploration of personal style.
Since the book is a bit of a throwback, (it was first released in 2004) some of the information and opinions on particular brands is semi-outdated and super funny. Just consider the sections on Juicy Couture sweatsuits and Uggs tongue-in-cheek and you'll be good to go. One of the best things about fashion books is the access to super in-depth, insider info, and this book is the best of the best!
What do you think?!
Now that you know all about it, you can pick up The Fashionista Files on Amazon by clicking here! Now let us know your thoughts – will you be picking up The Fashionista Files? What are your favorite fashion reads? Share your recommendations and thoughts with a comment!