This post may contain affiliate links, which means we may receive a commission if you purchase through our links. Please
read our full disclosure here
.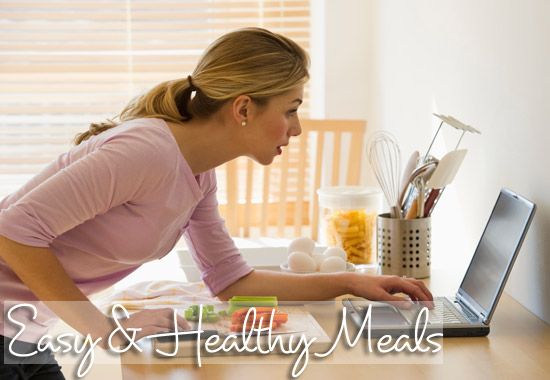 It's time for a snacks edition of Easy & Healthy Meals! While we've covered healthy snacks for college girls before, this time I've come up with three quick and easy snacks that are super simple to make yourself and grab when you're on the go! Now put down the Doritos and red vines and read on…
1. Frozen Banana Fondue
This isn't real fondue, but let's pretend and be fancy, okay? Every time I buy bananas I wind up letting the last couple of bananas get over ripe because I can't eat them in time. So, what does one do with a couple of over ripe bananas? Throw them in the trash? Guess again!
Instead of tossing ripe bananas, freeze them! You can slice them in half and put a popsicle stick (like a banana pop) in them or leave them whole. Once they're frozen, use a knife to cut the peel off. Slice up your banana and then drizzle some Magic Shell on them! You can use any topping, but I need my daily (read: hourly) chocolate fix.
Since I am mildly lactose intolerant, this fools me into thinking that I am eating ice cream but I am really getting fruit! I always feel like a genius when I trick my mind like that. Think of it as fooling yourself out of an unhealthy food choice!
You can actually find frozen bananas dipped in chocolate at your grocery store, but they are so, so expensive. These are just as easy to make yourself and are a great use for your over ripe bananas!
The Result:
2. Seasoned Oyster Crackers
These crackers are seriously one of the most addicting snacks I have ever eaten! I once had a friend request them as a Christmas present. They are up there with Wheat Thins, Cheez-Its, and Tiger Bites (like Rice Krispie Treats but with Frosted Flakes and peanut butter) in my book!
Seasoned oyster crackers are super easy to make and only require the ability to open packages and stir. I take this snack to parties, showers, and as my school snack. But I'm warning you, if you bring these to a party, you also have to bring the mints. Dragon breath, anyone?
Ingredients:
1/4 cup cooking oil
1 pack dry ranch dressing mix
1 tablespoon dill weed
Oyster crackers
Preparation:
Pour your oyster crackers into a large mixing bowl and pour 1/4 cup of cooking oil into the bowl. Mix the oil around until your crackers are shiny. Pour the Ranch dressing mix and your 1 tablespoon of dill weed into the bowl and mix until the dry mix is spread around and stuck to your crackers. Give them about 15 minutes to dry so the dry ingredients will stick. Enjoy!
The Result:
3. PB & Nillas
All you need for this snack is Nilla wafers and peanut butter. If you can spread peanut butter on a wafer, you can make this!
Nilla wafers are just plain good by themselves. They are easy to just pop in and chomp on! Peanut butter is full of protein that keeps your energy up throughout your long days of classes, work, and homework.
Preparation:
To make this snack, use a knife to spread a little (or a lot) of peanut butter on a wafer. You can eat it now, or make a sandwich! I like the sandwich method because, well, I just do. These are good fresh or left out a little while to get soft. It all depends on your preference!
The Result:
Thoughts?
What healthy snacks do you eat when you're on the go? How do you keep up with healthy eating habits when you're busy? What types of snacks keep you energized throughout your day? Tell me in the comments! And if you make any of these, let me know your thoughts as well!