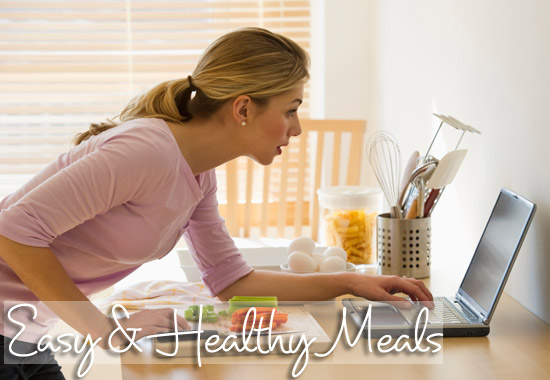 It's time for the second installment of our cooking series, Easy & Healthy Meals! Now that we've learned how to grill chicken (or faux chicken), we're going to use our George Foreman again for this week's meal: Grilled fish with corn and green beans!
I'll admit it, I love fish. It's light and flaky, plus it is extremely good for you! Your parents probably always told you to eat your vegetables, but fish has a ton, a ton of great nutrients in it! (For a little extra reading, check out this article about the benefits of eating fish.) But don't worry – if you're a vegetarian, you can still make the rest of this meal, just substitute your favorite faux meat for the fish and grill away!
What You'll Need:
1. Fish
This is your "meat" of the meal. I chose tilapia because it is inexpensive, tasty, and can be cooked a bazillion ways. You can get it fresh from your grocery store, or buy the individually frozen packs in your freezer section. The freezer packs are good for the lazy days when you are too busy to think about dinner before it's time to eat!
If you are a vegetarian, unfortunately I don't know of any great meat-free fish substitutes (veggies, leave a comment if you do!), but you can always use tofu or the Quorn cutlets I mentioned in my last article.
2. Corn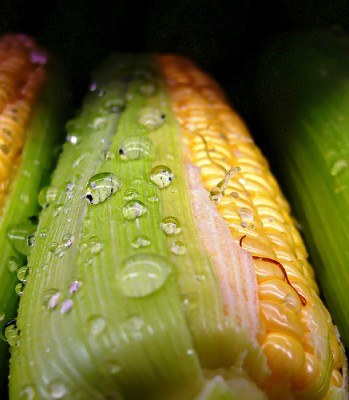 Basically, I live on a farm. What that means is that my summers consist of having corn growing out of my ears (get it? get it?). Bottom line? During June and July (and many months after), corn is for dinner and dessert. So, corn was an easy choice for this meal! Note: I used fresh corn for this meal, but you could substitute frozen or creamed if you wanted.
3. Green Beans
Since I am on a college kid budget, I tend to buy the store brands of food. They are basically the same thing, and I prefer them in the end! For example, I now prefer the Winn-Dixie Organic green beans over the bigger brands. They are much cheaper and taste better! Don't ask me how that works, but it does.
You could also use frozen green beans from your freezer section. They are a good substitute for fresh since you want those nutrients!
4. Lemon Pepper
Lemon pepper on a good white fish tastes so fresh and clean! It is really good for those hot summer days when you don't want to eat something super fatty, but still tastes good.
Let's get cooking!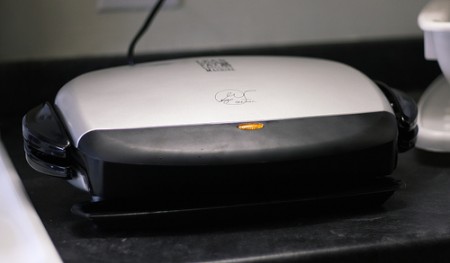 Step 1: Grill the Tilapia
All you need to do for this is follow the directions on your George Foreman! If you want a little extra crisp on your fish, brush some butter or margarine before you put your fish on the grill, then add your lemon pepper. You can also season your tilapia again once it's finished.
Step 2: Make the Corn

Boil your corn. This is as simple as it sounds: If you are cooking from the can, leave your corn in the pot on medium for about 10 minutes. If you are using frozen corn, you can also microwave it for an even easier meal.
Step 3: Cook the Green Beans
I heated my green beans straight from the can, even though I prefer fresh. Green beans are out of season, though, so from a can it is! You can still buy fresh green beans, but when they are out of their usual season, they tend to be tough. I put these on the stove for about 10 minutes on medium. Pour a little bit of olive oil and salt in for flavor.
The Finished Product:
After a truly exhausting 10 minutes of cooking, here's my final result: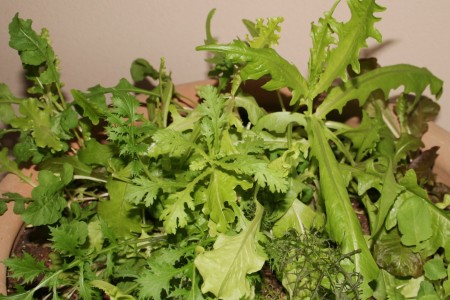 I loved the lemony taste of the tilapia; it was balanced perfectly by the sweet corn and simple green beans. Overall, this was another clean-tasting meal that took less than 20 minutes to make!
Thoughts?
Did you make this meal? What would you change about this meal? Are there any other foods you would like to see covered here at CF? Leave a comment and let me know!