This post may contain affiliate links, which means we may receive a commission if you purchase through our links. Please
read our full disclosure here
.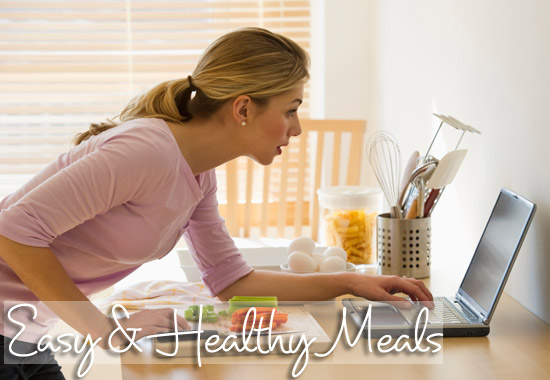 I have probably worn out my welcome with the George Foremanmeals, but seriously… mine is practically paying me per use at this point! I should look into an endorsement deal. Hey, George, call me!
This week I made one of my favorite foods using my George Foreman: chicken shawarma! If you are not familiar with this luscious, mouth-watering deliciousness, it's the meat you find at Greek and Lebanese restaurants on a rotisserie type of thing. If you have ever had a gyro from a street fair or restaurant, you've had chicken shawarma. My cravings get expensive, so I found a way to make chicken shawarma at home for cheap.
Warning: this meal is made over 2 days due to the marinade, but it's super easy, promise!
What you'll need:
Chicken (Vegetarians, substitute tofu or Quorn chick'n cutlets!)
Minced Garlic: About 10 cloves worth
4 tsp. Curry Powder
1 tsp. Salt
4 tsp. Black Pepper
1/2 cup Lemon Juice
1/2 cup Olive Oil
Feta Cheese
Romaine Lettuce
Olives
Salad Dressing (your choice)
Optional: 1 tsp. Cumin (it gives a smokey flavor that I don't like but is in most shawarma recipes)
1. Get prepared!
Mix your garlic, curry powder, salt, and pepper in a bowl. Dip your chicken (or faux chicken) in the mix to season it. In another bowl, whisk your lemon juice and olive oil. Pour the liquid mixture over your seasoned chicken and stir until it's mixed. Cover the bowl of chicken with plastic wrap or put your chicken in a plastic bag. Leave it in the fridge overnight to marinate in the seasoning for an all-the-way-through flavor!
2. Let's cook!
When you're ready to cook your chicken, heat your George Foreman at the highest setting (usually 450 degrees) and wait for the grill to heat. Place your chicken on the grill and check it after 10-12 minutes. Depending on the size of your chicken breasts/tenders/whatever, your cooking time will be different. I prefer my chicken to be completely browned even if it is cooked all the way through. Basically, you have to just judge when it's time to take it off!
3. Make it pretty!
I was feeling lazy so I put my yummy shawarma on top of a simple Greek-style salad. Spread some romaine lettuce on your plate, crumble some feta on top, sprinkle a few olives, and pour on a dressing of your choice! Then slice your chicken and fan it out to make it look gourmet – only you will know that all you did was slap some chicken on your cheater grill.
The results!
There you have it: A beautiful, tasty, and easy meal that only look a few minutes and was so so so much cheaper than going to a restaurant.
Leftovers?
If you have leftovers of your chicken and lettuce, just snag some wheat pita or tortillas at the grocery store and make a wrap.
Thoughts?
Did you make chicken shawarma? How did it turn out? What are some other meals you want to see here? Do you have any ideas for using the leftovers? Leave a comment and let me know!