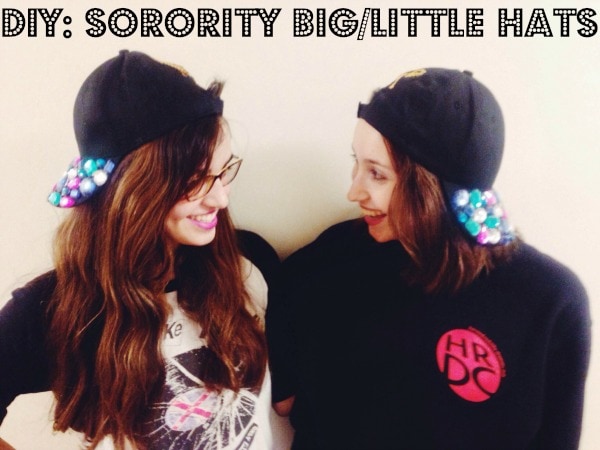 Now that February is in full swing and Valentine's Day is upon us, I've chosen to look past the omnipresent holiday to one that is much more joyous for many college-aged women: sorority bid day.
For many colleges, spring rush is now coming to an end, and college girls everywhere are finding their new homes in sororities. For me, this is an especially exciting occasion, because I will finally be getting the opportunity to have (and love and spoil) a little.
As my sorority and many others descend into the crafting war that is sure to follow, I wanted to share a quick DIY gift that I plan on giving my little during reveal next week. I thought it would be fun to have matching hats – one for me and one for my little.
There are no crazy illustration skills required, and no chevrons or floral patterns involved in this DIY project (I know, shocking). This makes it easy to create a polished finished product, and you don't need a ton of crafting know-how. All that's required is a precise aim with a hot glue gun.
Scroll down to learn how to create these big/little hats:
Materials: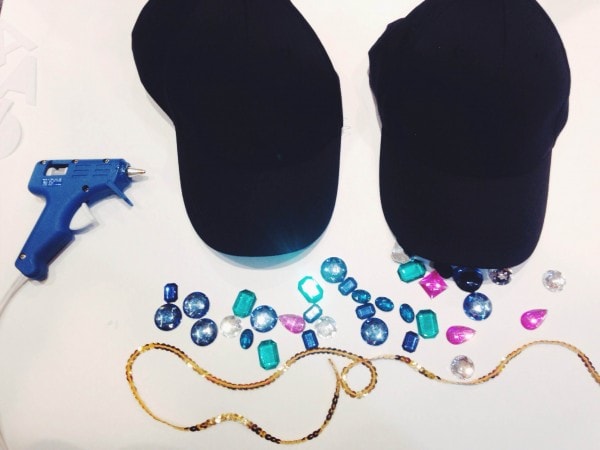 Hot Glue Gun
Gold Trim
Assorted Acrylic Gems
2 Plain Hats
Pencil
Scissors
Steps: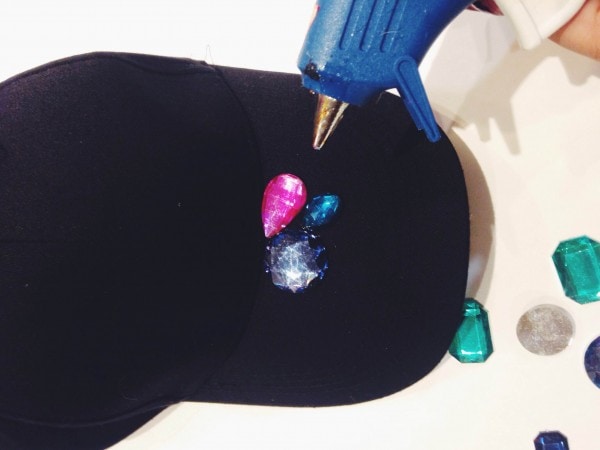 1. Heat up your hot glue gun, and use it to start gluing gems to the visor of the hat. Vary the gemstones so you don't have ones that are the same size or color next to each other.
2. Once you are done with the first hat, repeat step 1 on the other hat.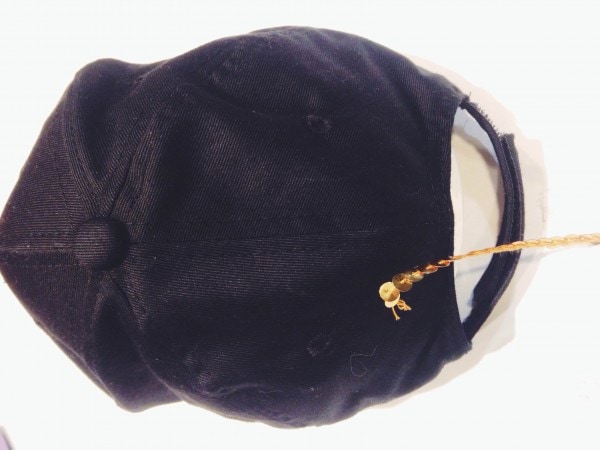 3. Use a pencil to trace "lil" onto the back of the first hat in cursive. Glue the beginning of the gold trim onto the starting point of the word.
4. Carefully following the letters you've drawn, use the hot glue to adhere the gold trim in the shape of the word. I find it's best to use little dots of glue rather than a continuous line – it's easier not to burn your fingers this way!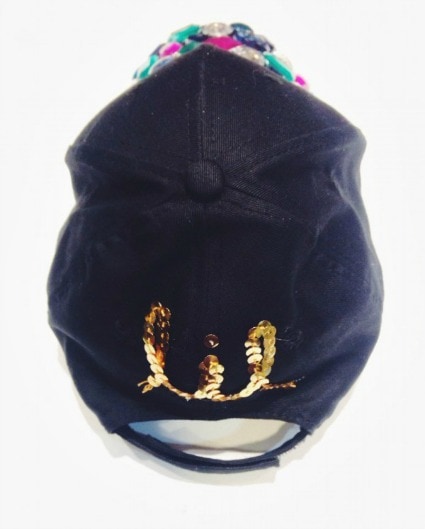 5. Use scissors to snip off any excess trim.
6. Repeat steps 3-5 with the other hat, but trace "big" instead of "lil."
7. Let the glue dry completely. You're finished!
The Finished Hats: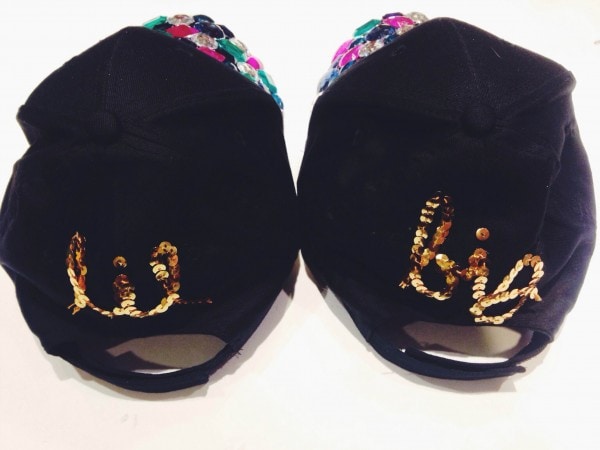 The "big/lil" part on the back.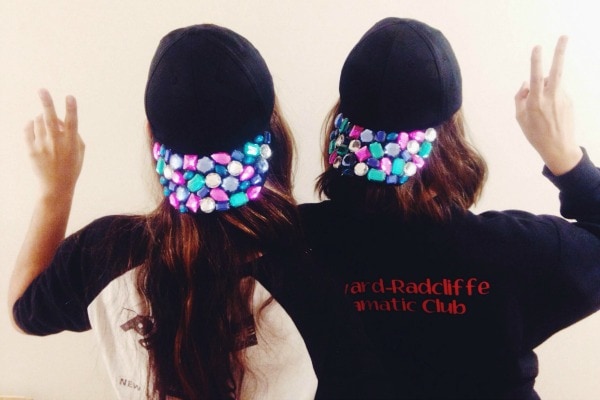 The jeweled visors!
Your Thoughts?
I hope you enjoyed this quick craft for your new little! Is your sorority finishing up rush now? Are you planning on making some personalized crafts for your little? Any questions? Let me know in the comments!