This post may contain affiliate links, which means we may receive a commission if you purchase through our links. Please
read our full disclosure here
.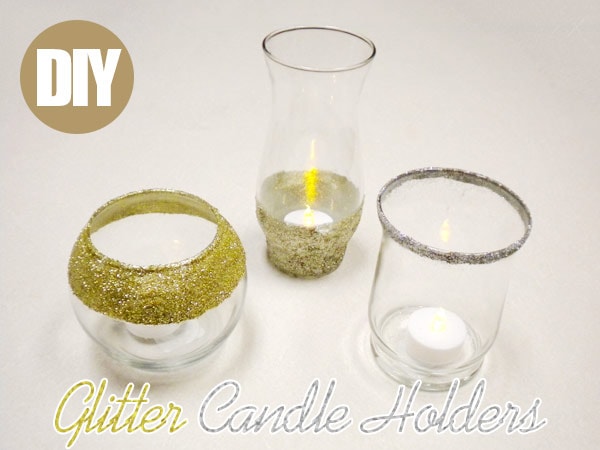 Decorating for the holidays is one of my favorite parts of celebrating. I absolutely love glitter, and the holidays have no shortage of it. The decor can get a little pricey, though, especially for a college student's budget, so I've learned a few easy ways to DIY some decor myself.
These glitter candle holders are among my favorite holiday DIYs. They're super easy to make and you can get most of the materials for under $10!
Glitter Candle Holders – What you'll need:
Glass candle holders (I bought mine at the dollar store.)
Paint brushes
Painter's tape (optional)
Glitter
Newspaper
Disposable plate
Coffee filter
LED tea light "luminaries" (also from the dollar store)
Glitter Candle Holders Tutorial: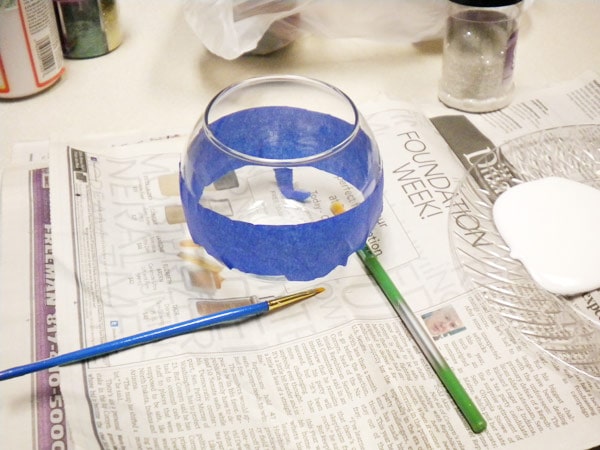 1. Tape off the area you want to paint. This part is optional. I found that my mod podge leaked through parts of the tape since my candle holder was curved, but it helps as a guide for those who are less confident on painting straight lines (such as myself). You could also use masking tape, regular scotch tape, etc.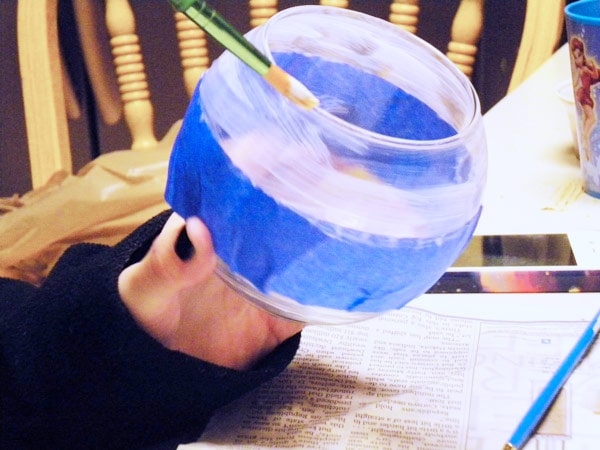 2. Begin applying the mod podge with a paint brush. You can do this in whatever design you want, but I found that large stripes or designs work best. (Detailed designs like polka dots and thin stripes won't come out well, since you'll be applying multiple layers of mod podge and glitter.) Make sure the mod podge is evenly applied and not too thin, or else it won't pick up the glitter.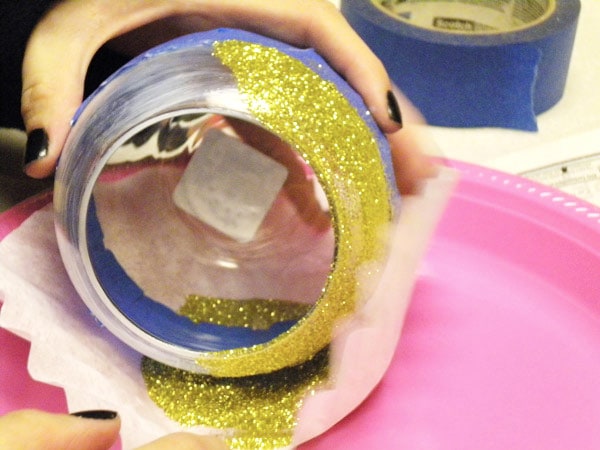 3. Pour your glitter into a coffee filter on a paper plate. This will keep the glitter from getting everywhere and make it easy to pour back the excess. Roll your candle holder in the glitter, pressing down gently as you go to pick up the glitter. Let the first coat of mod podge + glitter dry, then repeat steps 2 and 3.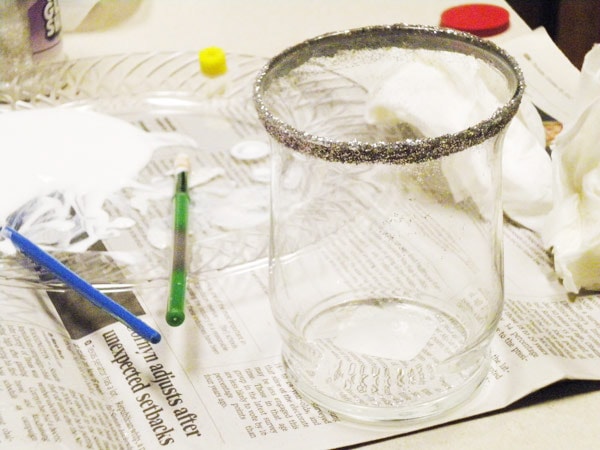 4. Remove your tape and you're done! Create your own designs, but remember since you'll have to do multiple mod podge + glitter coats, you don't want anything too detailed. I stuck with lines to keep it simple.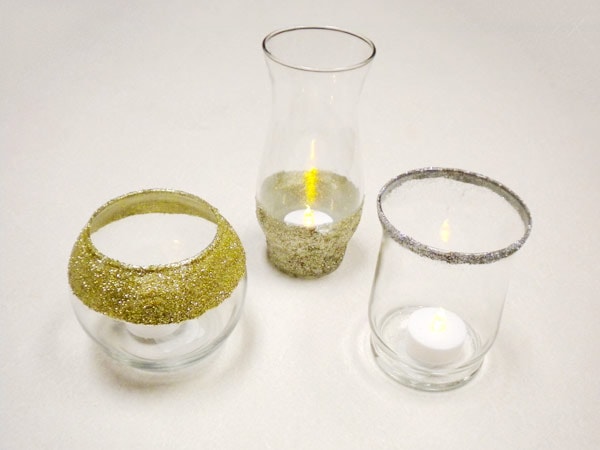 Since most dorms don't allow candles, add some LED luminaries for a warm vibe. Not only are these easy and cheap holiday decor, they can also make great inexpensive gifts!
What do you think?
What's your favorite type of holiday decor? Will you be making these candle holders for your own place? Have a DIY idea you'd love to see next? Tell us in the comments!