This post may contain affiliate links, which means we may receive a commission if you purchase through our links. Please
read our full disclosure here
.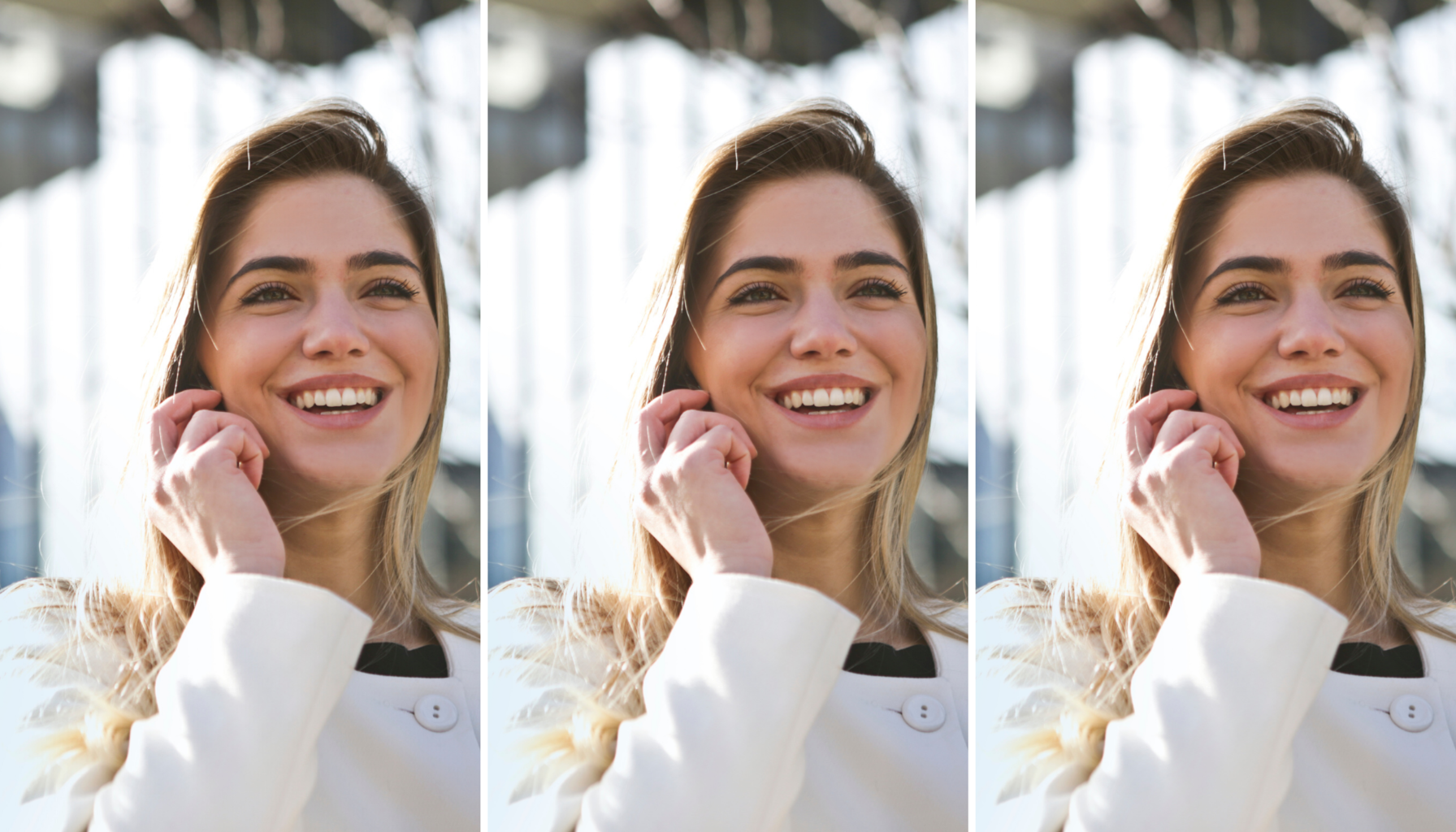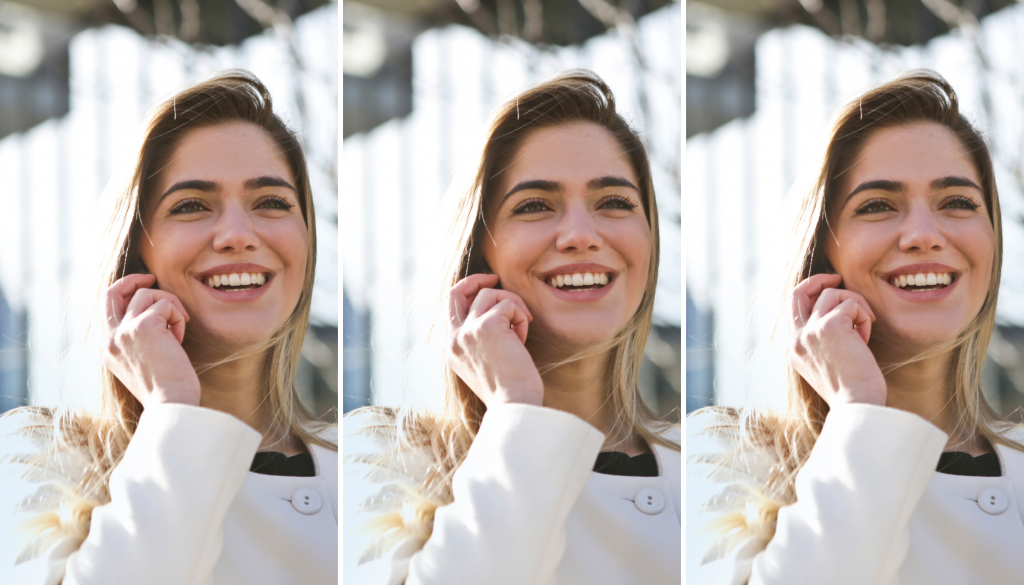 This week, I started my summer internship in New York City with a Public Relations firm. I'm so excited to be able to have this experience and so far, it's been great! Since I know many CF readers want to do an internship in the future, are participating in an internship program now, or dream of some day having a job or internship in a city like New York, I'm going to recap my weeks interning so that you can live vicariously through me and learn from my experiences.
You'll hear about some of my responsibilities, my day-to-day clothing selection, the food and shopping I discover in NYC and more, so tune in each Tuesday for my weekly diary! Read on to see how my first two days went.
Day 1:
What I wore: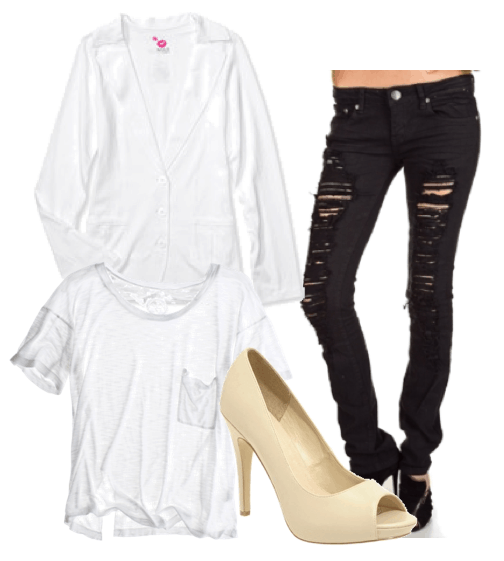 Trousers – Debenhams, Tank Top – Forever21, Blazer – Forever21, Necklace – Dorothy Perkins, Shoes – Wet Seal
Recap (this won't always be the format, but just so you get an idea of my typical day time-wise):
6:15am:Wake up to my alarm clock blaring. This is the earliest I've been up since my junior year of high school and I'm not in the mood. I went to sleep at 2am the night before because of my nerves. I get out of bed, do my hair and make-up and put on my outfit. I'm wearing flip flops and have my heels in my bag because I know how much pain I'm going to be in if I wear them all day. I double check to make sure I wrote down the address, trains I need to take and phone numbers I need in my phone. I'm terrible with directions.
7:10: Leave for train station to get a spot for my 7:32 train. It's a 40 minute ride to the city, and I'm figuring 20 minutes for subway rides, and 10 minutes of walking. I should get there by 8:40, which leaves 20 minutes or so to calm myself down before entering the office.
7:17: I'm at the station and there seem to be a million people on the platform waiting, so I wait with them. I guess people get there early to get a spot…
7:22: Why is there a train here? Did I read the schedule wrong? 7:22 could have easily been mistaken for 7:32. I get on the train.
7:40: I'm an idiot. I'm sitting on the side facing the sun. I'm holding a hot coffee with sun blazing on my face, and I'm wearing almost all black in the middle of the summer.
8:05: I get into Penn Station and follow the signs to the subway. Wow, it's surprisingly easy… Too easy… I double check everything and seem to be right. A train pulls up just as I swipe my MetroCard, so off I go.
8:15: I walk off the train and all the way down the platform to where my exit is. I realize that I have an hour until I'm supposed to be there, and I'm a mere 6 blocks away. I walk to the office, realize it's way too early, and continue walking around the area. It's a few blocks from Central Park, and in the middle of designer heaven: I spot Chanel, Bergdorf Goodman, Hermes and DKNY within the first few minutes. This is no place for a college-budgeted fashionista.
8:45: It's a million degrees, and I've been walking around aimlessly for a half hour. I'm pretty sure I've window shopped an entire summer wardrobe, and I've passed the same construction workers about 6 times. I decide to grab an iced coffee, my second coffee of the day, just to kill time.
9:05:I decide I can safely go in without being the first one in the office who ends up waiting forever for people to show up. Once I'm inside, I'm met by other interns and someone who is going to show us around. We briefly meet all of the staff currently in the office and find out where everything is.
9:20: I'm sitting in the conference room with the 6 other interns. One is running late and we're waiting for her. In our small talk, we've established that I'm the youngest person there. All the other interns have either graduated or will be graduated by next summer. I'm intimidated.
9:35: We're greeted by a few members of the team, which is not large. We go over certain protocols, expectations, do a quick icebreaker, and listen to the backgrounds of our superiors. Thank god I've been writing for CF and have something to say, since everyone else has such impressive backgrounds. We're also each given a book to read pertaining to PR.
11:30: After a quick breakfast break and more small talk with my co-interns, we are brought to computers to take a writing test. I've known about this "test" since last week, but I'm still nervous. I've never interned in PR. We are given a company and have to write a pitch, press release and discuss what our plan would be pre-launch, launch and post-launch to promote and brand the product. I've never done any of this and I don't even know where to begin, but they've assured us that they're not going to kick us out if we haven't done these things before. I don't really believe them, but I feel slightly less nauseous.
1:25pm: I finish my writing test. We were told to take a lunch break after we were done, and it seems like no one is done around me, so I go to lunch on my own. I aimlessly wander down a side street and get a salad that's just below my everyday $10 lunch budget.
1:45:I take the elevator back up to the office. I don't remember if they said be back by 2pm or 2:30, so I make sure to be back by 2. No one is back yet, so I start reading my assigned book. I see the team going over our writing tests in the conference room.
2:10: Clearly, we had until 2:30.
2:20:The other interns begin to arrive. We sit in the lobby while watching our writing tests be evaluated. It's nerve racking.
2:45: We're moved into a small conference room and continue our small talk.
3:05: We're assigned to our divisions based on our writing tests. The options: spirits and liquors, hospitality and travel, and lifestyle (beauty, fashion, technology, etc.). I'm given lifestyle, as I had hoped. Go me!
3:15: We're assigned our desks, log into our computers, set up our e-mails, recorded our voicemails, meet more staff, and then are given stacks of press kits to look over. We're also told to look at each company's website to get an idea of who our division works with.
6:00: After re-reading each press kit 5 times and clicking through every single page of each website, we're told we can leave. I kick off my heels, replace them with flip flops and I'm out the door.
Day 2
What I Wore: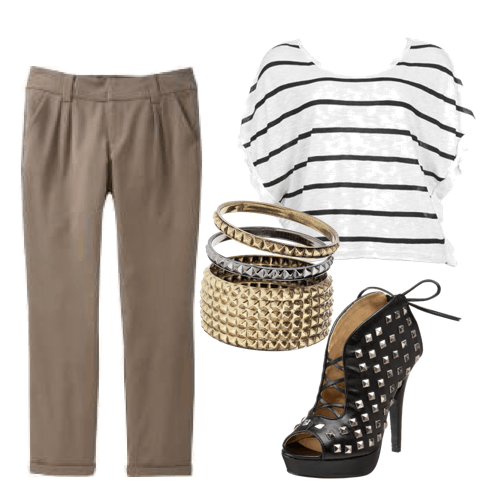 Trousers – Miss Selfridge, Flats – Bergdorf Goodman, Watch – Swatch, Body Suit – Debenhams, Cardigan – H&M
Cool Things I Did:
Learned how to use a program that lists every type of major media outlet (magazines, radio, TV, blogs, etc.) and the contacts within it (editors, writers, etc.) in order to create lists to pitch certain products to. For example:if you want to pitch a new funky lipgloss only to magazines in New York that target girls 18-25, you could find all magazines that fit that criteria in a few clicks. Put it this way: every major magazine's direct phone numbers to editors and any other person of importance were listed on a huge screen in front of me. I swooned.
Ate lunch in a cafe inside of DKNY.
Searched for beauty and fashion blogs that we may want to pitch to in the future (and got complimented on my extensive repertoire!).
Met with the lifestyle division manager and went over my resume.
Got invited to a lecture on fashion entrepreneurship… and get to go! How cool!
Things I Did That Aren't That Cool, but I Have No Choice Because I'm an Intern:
Learned how to clip articles that feature one of the clients.
Watched my co-interns sort magazines that we keep in the office, which I will probably have to do in the future.
Sat at a computer all day until my eyes were blurry.
Answered my first call only to find that the person had hung up as I shakily said my greeting.
Learned how to log billable time.
Listened to several lectures on how to do things.
Had to continuously move from my desk so that my computer could be updated with the newest version of Flash and other technical difficulties.
What I Learned on Day 2:
I should start a blog. After reading them all day, for hours, I'm really inspired to write my own. If only I had the time…
Being a fashion maven is great. Instead of organizing magazines, I was asked to keep looking for blogs since I was right on target. Go me!
Never wear Tory Burch flats in an effort to be comfortable.
Shut the headlights off on your car so that you don't get off the train (which was delayed by a 45 minutes as it is) to find a car with a dead battery. Standing in a parking lot with no shoes on, in pants and a sweater, waiting for someone to pick you up is no fun during the summer.
What Do You Think?
Are you interning this summer? Have you started? What is your internship like so far? If you're not interning yet, do you want to sometime in the future? What are you doing for the summer instead? Let us know in a comment!