EDIT: Due to a copyright claim from ASCAP, we are no longer allowed to let you guys listen to our playlists here on CF. If you want to listen to the playlist, from now on, you have to click over to Playlist.com to do so! Sorry for the inconvenience – we're bummed as you are about it.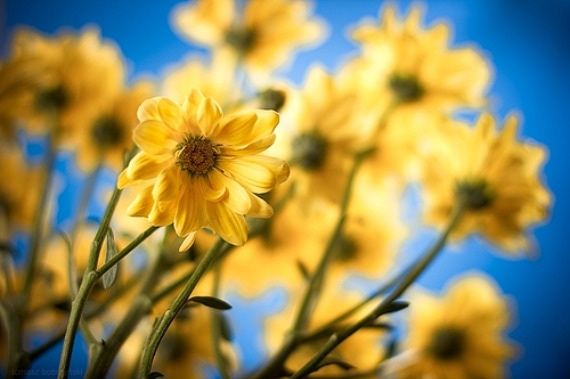 With Labor Day weekend behind us, summer has officially come to a close. So while most of us have gone back to our daily routine of college life, I thought I would make this week's playlist about happy and uplifting songs. So take a break from studying for your first exam of the semester (ick!) and listen to some music that will cheer you up, inspire you, and motivate you to get out of bed for that 8 AM Stats class!
As always, you can listen to the songs in the pop-up player below, or click the clicks to download or listen to for free on YouTube. Enjoy!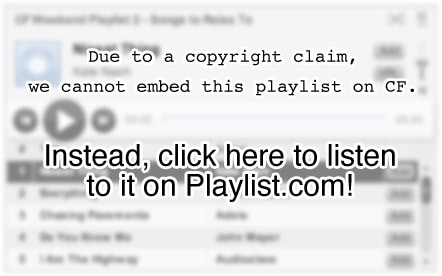 This Week's Playlist Includes:
Previous Playlists:
What do you think?
What songs do you listen to when you are in a good mood or have a big day to tackle? What songs do you find inspiring? What artists would you include in a future playlist? Let me know in the comments!