EDIT: Due to a copyright claim from ASCAP, we are no longer allowed to let you guys listen to our playlists here on CF. If you want to listen to the playlist, from now on, you have to click over to Playlist.com to do so! Sorry for the inconvenience – we're bummed as you are about it.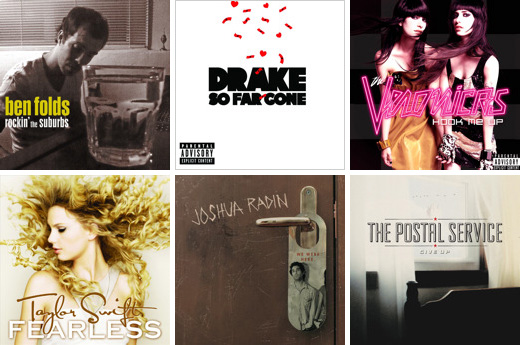 Since summer is almost officially here (although the 90 degree day I'm experiencing says it's here a bit early), I thought it'd be the perfect time for a playlist about love… since summer love is my favorite type.
There are 15 songs on this playlist, from ballads to upbeat electronic-sounding tunes to rap, all with the common theme of love. So get ready to fall in love with more than just a new boy; you might just find a new song to adore in this playlist!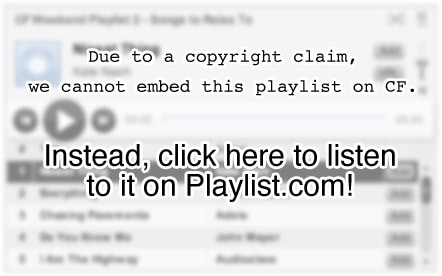 This Week's Playlist Includes:
Previous Playlists:
Want more music for your weekend? Check out my Weekend Playlists from past weeks below.
What do you think?
Do you want a summer love, or would you rather be single this summer? Do these songs make you think of someone special in your life? What's your favorite love song? Let us know in a comment!