EDIT: Due to a copyright claim from ASCAP, we are no longer allowed to let you guys listen to our playlists here on CF. If you want to listen to the playlist, from now on, you have to click over to Playlist.com to do so! Sorry for the inconvenience – we're bummed as you are about it.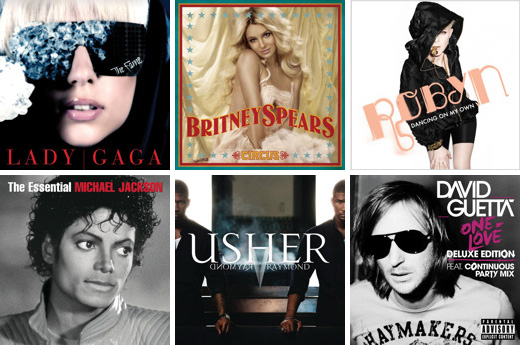 Whether you want to have more energy, increase your fitness, or are just looking to re-invent yourself after a long year of too many pizza slices and too little exercise, summer is a great time to hit the gym. And you can't go to the gym without a great playlist to motivate and entertain you as you run on the treadmill or lift weights! So, the theme of this week's Weekend Playlist is workout music.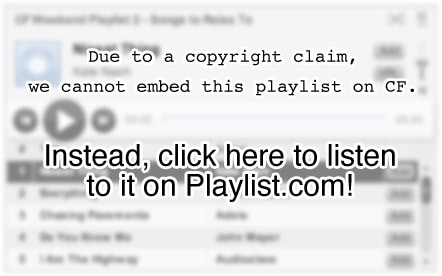 This Week's Playlist Includes:
Previous Weekend Playlists
What Do You Think?
Do you hit the gym regularly to keep in shape? Are you planning to work out this summer? What's your favorite song to work out to? Do you have any suggestions for next week's weekend playlist theme? Let us know in a comment!