EDIT: Due to a copyright claim from ASCAP, we are no longer allowed to let you guys listen to our playlists here on CF. If you want to listen to the playlist, from now on, you have to click over to Playlist.com to do so! Sorry for the inconvenience – we're bummed as you are about it.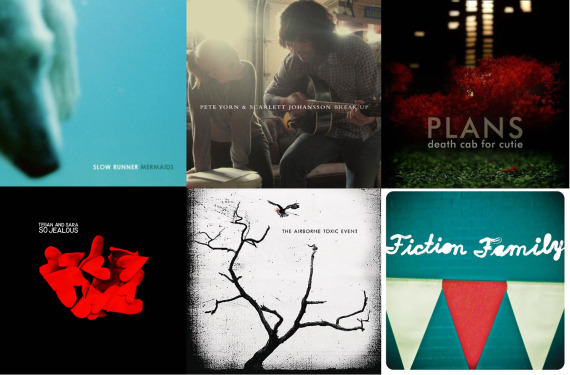 Relationships aren't always happy and fun; as everyone who has been through a tough breakup can attest, sometimes nothing hurts more than a broken heart. Whether you've just been through a breakup or are just in the mood for some mellow, soul-filled music, this week's playlist is made for you.
As always, you can listen to the songs below in the pop-up player or click on the links below to download or listen for free on YouTube. Enjoy!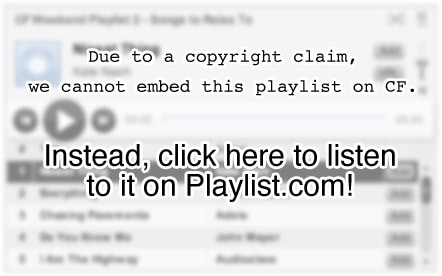 This Week's Playlist Includes:
Previous Playlists:
What do you think?
What kind of music helps you cope with heartache? What do you think of the bands on this week's playlist? Have any suggestions for a future playlist? Let me know in the comments!