EDIT: Due to a copyright claim from ASCAP, we are no longer allowed to let you guys listen to our playlists here on CF. If you want to listen to the playlist, from now on, you have to click over to Playlist.com to do so! Sorry for the inconvenience – we're bummed as you are about it.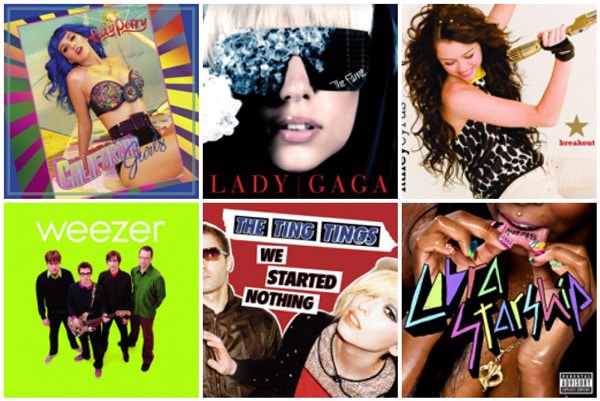 This week's playlist includes songs that you can wind down to. Personally, I know that when I'm tanning, studying or just laying in bed relaxing, I don't want anything too crazy or loud, but I still don't want the type of songs that put me in the mood for a nap. These 15 songs are the perfect combination to put you in a great, relaxed mood, just in time for stressful finals. Listening to this playlist will ease your mind as you prepare to tackle an entire semester of notes!
Unfortunately, we cannot include free downloads like you requested last week! (It's illegal, guys. We would include them if we could!) However, this week I have included a download link to iTunes as well as a YouTube link in addition to the playlist, so you can listen to it each song here on CF, listen on YouTube, or download the songs straight to your computer and iPod.
Thanks for all of the comments and song suggestions! As you can see, I definitely took some of the songs and artists you recommended into consideration when creating this playlist. I hope you like it!
Listen: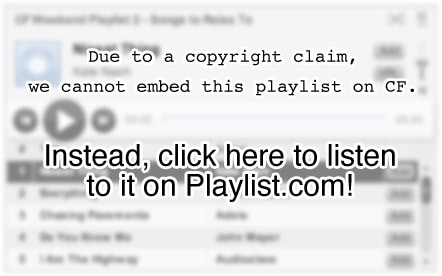 This Weekend's Playlist Includes:
What do you think?
Do you have any songs you would like to see featured next week? Any new artists that haven't gotten enough recognition that you'd like to see? What's on your iTunes Most Recently Played list? Let us know in a comment!