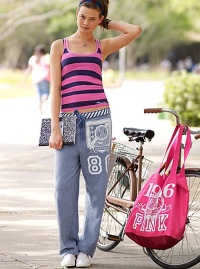 When you're doing your back to school shopping for fall, don't forget to stock up on cute loungewear – pajamas and sweats for hanging out in your dorm.
When you live on campus at college, at least your first year, most of your social life is going to take place in your dorm. Living in a dorm means anyone can stop by your room at any time, and you have to be ready. Do you really want your friends and maybe even some cute boys to see you in your ratty flannel PJ's when you're hanging out doing homework?
If the answer is no, you're going to need to get some cute sweats, tees, and hoodies to lounge in.
Keep reading to find out what types of loungewear you need to have in your wardrobe, and see some picks for some of the cutest stuff out there this year!
Loungewear Must Haves
Here are some loungewear items that you need to pick up if you're starting college for the first time, or if you just want to update your existing around-the-dorm wardrobe!
Sweatpants / Lounge Pants
As the unofficial college dorm uniform, sweat pants are perfect for hanging out in your room, walking around your building, studying, or even sleeping.
Here are some of my favorite sweat that I already own, plus some cute ones I found online that aren't too bad price-wise! From Left: Rebel Yell Skinny Pant ($102.00), So Low Tie Fold Over Crop ($73.00), Juicy Couture Velour Elastic Hem Skinny Pant ($110.00)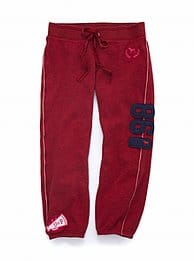 From Left: Victoria's Secret Pink Signature Sweats ($38.50), KRITIK Miriam Crop Pant ($82.00), So Low Striped Fold Over Pants ($79.00)
Hoodies
While the college-specific logo hoodie trumps all in this category, Victoria's Secret PINK hoodies are a close second in terms of popularity.
I actually think typical university hoodies are so cliche' that I prefer the VS ones just because they're a little different. I'm also lovin' some hoodies from American Apparel to mix it up a bit. Here are my favorite ones right now: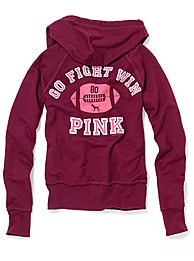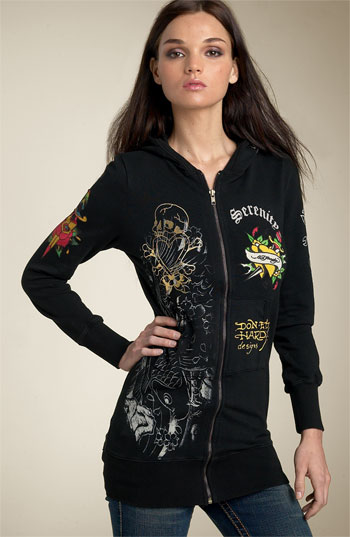 From Left: Seaton Zip Front Hoodie ($78.00), Victoria's Secret Pink Skinny Hoodie ($38.50), Ed Hardy Tunic Hoody ($165.00)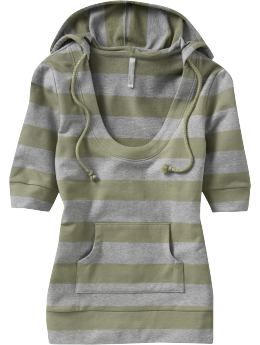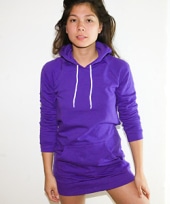 From Left: Women's Puff-Sleeve Pullover Hoodie ($24.50), Famous S/S So Here We Are Hoodie ($56.99), California Fleece Pullover Raglan Hoody Dress ($39.00)
Shorts
Essential if you're going to school in a warmer area or just have fabulous legs that you want to show off year round! Shorts can also do double-duty if you go to the gym or go running a lot.
I like the classic boxer shorts look, but athletic styles are just as cute. Of course, I recommend getting whatever type you like best.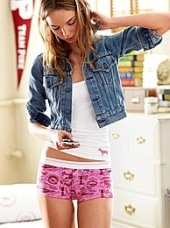 From Left: KRITIK Jessica Striped Terry Short ($53.90), Victoria's Secret Knit Boxsie ($12.50), Kirra Girls Loungewear – Athletic Green Short ($16.99)
More Back-To-School Shopping
I hope this article helped you with your back to school shopping – at college, what you wear when you lounge around is just as important as what you wear the rest of the time, so have fun with your dormwear & express your personality.
If you want more info on back to school shopping, check back here soon for more articles on the fashion essentials you need for the upcoming semester! Also, don't forget to check out the rest of the back to school shopping series!