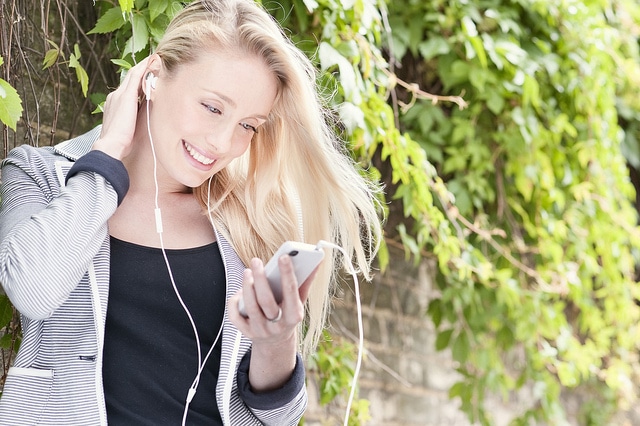 "Music is at its best when it provides an idealistic, antiquated soundtrack to your memories. Or even a soundtrack to the present. It's the way that music can totally heighten an experience that you have; or that you share with another person or loads of people. I love that." -Matty Healy (The 1975)
As the year comes to an end, it's time to reflect on all that 2015 has brought us. In the anticipation of Christmas, we can look back on all the amazing musical moments of the year.
From the mind-blowing return of Adele with "25" to fan favorites like One Direction and Justin Bieber dropping their new albums, it is safe to say 2015 rewarded us, musically. Other major artists including The Weeknd, Carly Rae Jepsen, Coldplay, Drake, Mumford & Sons, Imagine Dragons, and Lana Del Rey all released albums in 2015.
While all those records were great, you may have missed some truly spectacular under-the-radar artists of 2015 who are making their way into the spotlight. Check them out and prepare to fall in love with them in the new year!
1) "White Tiger" by Izzy Bizu
Izzy Bizu is an it-Brit to keep your eye on in 2016, when she will release her debut album "A Moment of Madness." With a unique R&B soul-pop sound with a touch of jazz, Izzy will be taking over your playlists soon.
2) "If You Ever Want to Be In Love" by James Bay
James Bay has the soulful crooner vocals down. His debut album "Chaos and the Calm" went to number one in the U.K. If you ever need to hear a good love song, just take a listen to his album. Keep an eye out for him at the Grammy's in 2016, where he's up for three awards!
3) "Good Times" by Ella Eyre
Ella Eyre is yet another Brit on this playlist, with a killer set of vocals. Her debut album "Feline" was released in August, and is filled with songs heavy on synth and dance beats.
4) "Better to Be Loved" by Francesco Yates
Francesco Yates is a fresh-faced Canadian songbird who has a funk and groove beyond his years. He's worked with the likes of Pharrell and his debut EP is available now.
5) "Jump Hi ft. Childish Gambino" by Lion Babe
American duo Lion Babe are poised for success. Having already worked with Disclosure and Childish Gambino, the world is practically theirs for the taking.
6) "Souls" by Hippo Campus
Hippo Campus is the next big indie band. With Vampire Weekend vibes, the band sounds like a modern day version of the Beach Boys with a fun twist. Their latest EP "Bashful Creatures" is out now!
7) "Intimacy" by Sunbathers
https://www.youtube.com/watch?v=-CrkCWsEi1k
This band is groovy indie-rock bliss. Their self-titled EP features 5 tracks that all blend together for a perfectly upbeat listen.
8) "Eye to Eye" by Wild Honey
This Australian group will become known for their psychedelic soft-rock sound that sounds like a splash of summer.
9) "Shine a Light" by BANNERS
This ethereal singer-songwriter from Liverpool is going to be everywhere in the upcoming year, thanks to his pure vocals and soaring ballads.
10) "Careless" by Alex Winston
Alex Winston could very well be the world's next great pop princess. With a unique voice and an impressive resume (she's toured with Gotye, Neon Trees, and more) 2016 will be the year her name is one you remember.
The Playlist on Spotify
If you want to listen to the whole playlist at once, here it is in Spotify format. (Note: The first track is only available on Spotify as a remix.):
What do you think?
What did you think? Who's new music are you excited for in 2016? Which albums did you love from this year? Let us know in the comments below!