This post may contain affiliate links, which means we may receive a commission if you purchase through our links. Please
read our full disclosure here
.
I love planners. Without them, I would be lost in the world. My planner helps me keep track of homework, work, sorority stuff, personal goals, and life events. The only bad thing is that I sometimes forget to carry my paper planner around. So, I decided to search for a planner app. Since I always have my phone on me, it would be an extension of my physical planner.
Everyone has different things they look for in an organization app. Some people just want to keep track of their schedule and for others, it is to-do lists they want. For me it is both. I need all the organizational help I can get. So, I introduce you to Planner Plus.
About Planner Plus
Planner is an app that organizes your life on a daily basis, though you do get a monthly calendar as well. For each day, you can input the events that you have for that day, tasks, and any notes for it. The only downside to Planner is that it doesn't allow you to create recurring events (like your class schedule) unless you upgrade. But if you don't need that component, you should be fine with the free version!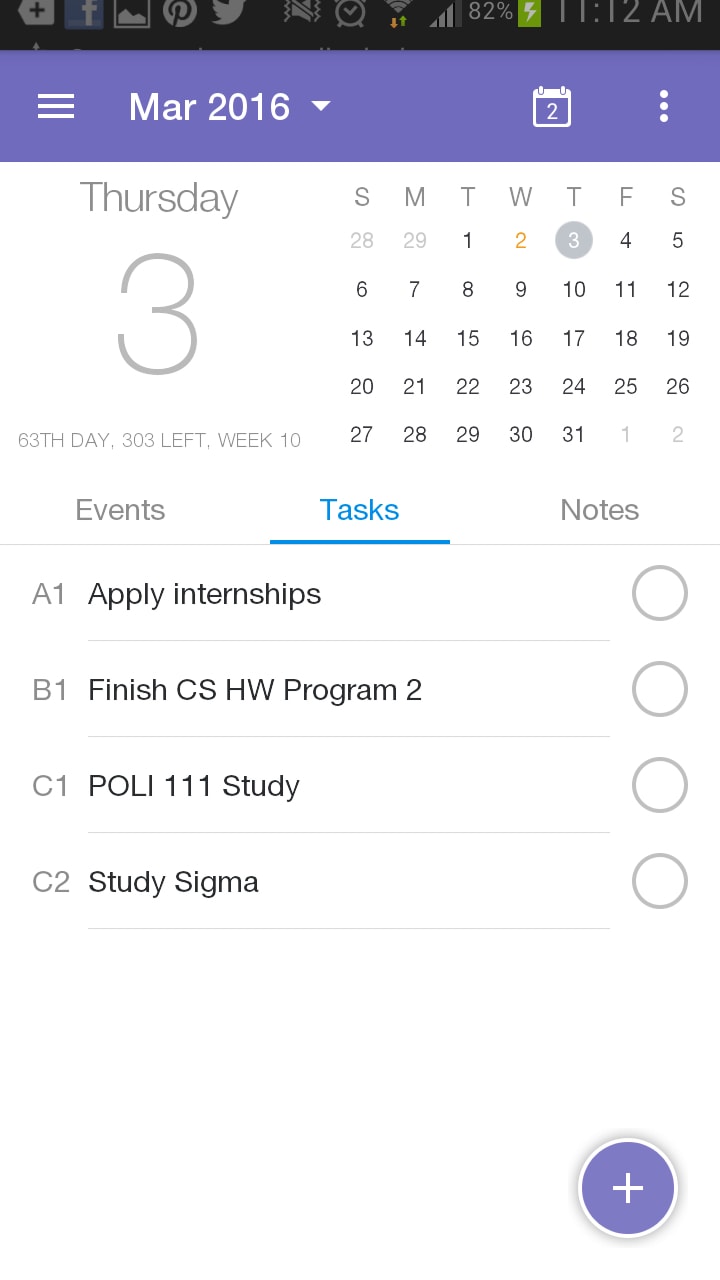 My favorite part of Planner is how it organizes your to-do lists. You create your tasks and when you do, you can organize them by order of importance (A,B, and C) and also schedule a due date for each task. So the app will remind you to reply to that email now or go grocery shopping tomorrow. It's perfect for a scatterbrained person like me. And for each task you can add a note to so you have all the information you need.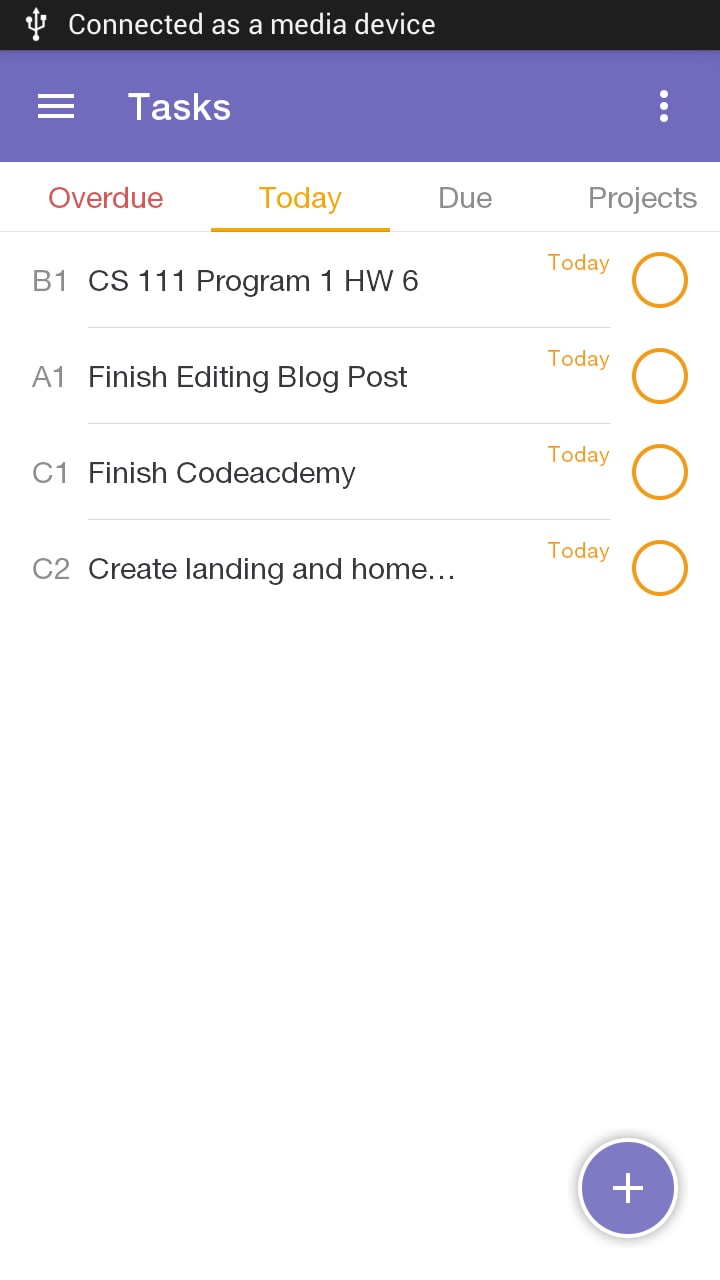 The app also has tabs on the side so you can view all of your daily to-dos, deadlines, and projects in one place. There is an option to upgrade to Planner Plus Pro where you get a weekly view and a search function.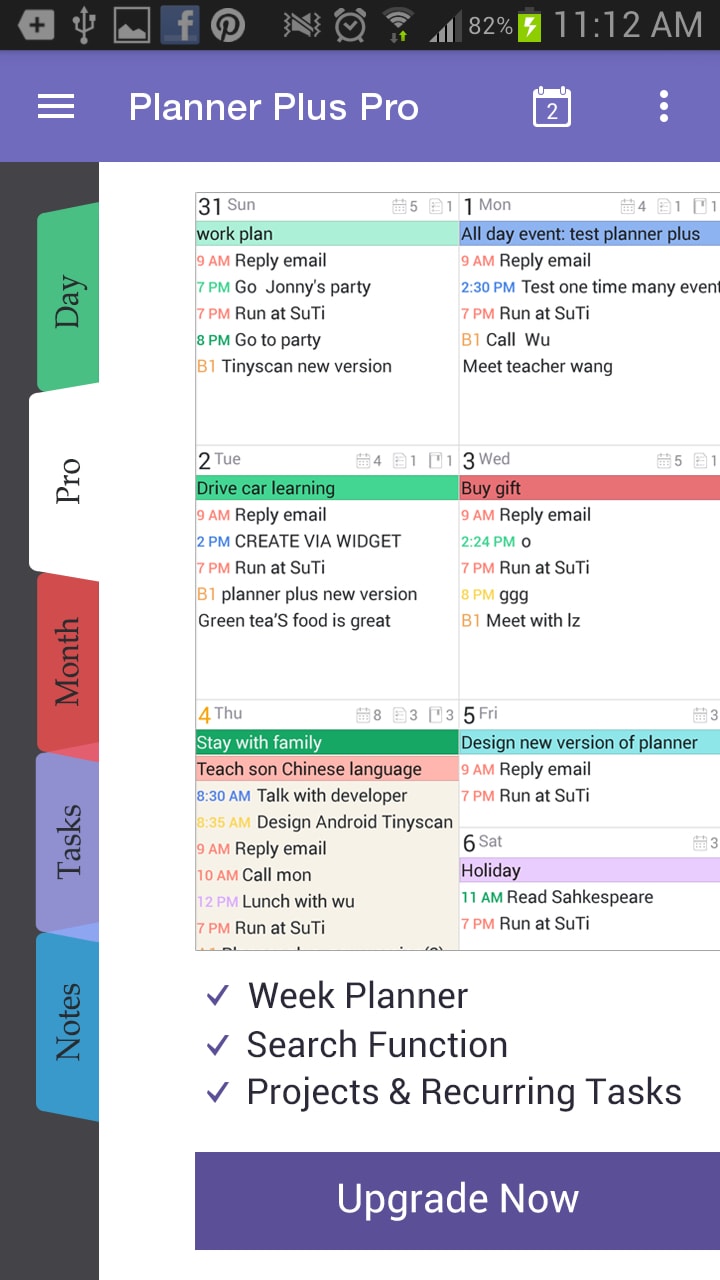 Download Planner
Want to check out this app? Planner is available for download in the Google Play Store and in the iTunes store.
What do you think?
What kind of organizational apps do you guys use to keep track of your life? Are you strictly a Google Calendar or Wunderlist devotee? Let me know in the comments section.