This post may contain affiliate links, which means we may receive a commission if you purchase through our links. Please
read our full disclosure here
.
Dear My Closet, the Mall, Fashion Shows, Style Blogs, Fellow CF Girls, and Anything and Everything Sartorial,
On this glorious Thanksgiving Day, I'd like to take a few minutes to express my gratitude for all that you have brought to my life. From giving me a boost of confidence on date nights to entertaining me through boring lecture classes, fashion has given me so much more than the chic outfits on my back.
This is a love letter to all of my favorite things in my style arsenal. These are the items that have been there for me rain or shine. They make me feel pretty on my laziest days, and make me feel powerful for the most important occasions. They've stuck by me through break-ups, bombed tests, job interviews, graduation, and more. I love them dearly, and this ode is just a small token of that.
Let's begin.
1. Body-Perfecting Spanx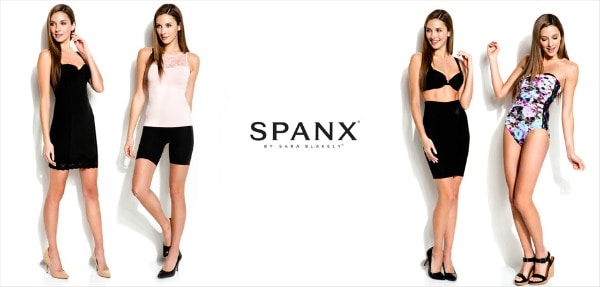 Official Promo Material
To my prom dresses, cheap pencil and bandage skirts, and to those insanely thin and unforgiving polyester dresses from Charlotte Russe: you try to expose me and reveal my every curve to the world in unflattering detail. I hate how I fall for your tricks time and time again. But alas, our love-hate relationship is just too intoxicating to abandon completely.
Lucky for me, I have my good ol' dependable, steady, and unfaltering Spanx (or, when I need a cheap date, Assets) to support me when I fall under your spell. Spanx hold me together, even when I face the most unsupportive of materials. They empower me to walk confidently, even in the clingiest of garb. They've truly shaped me into the woman I am today.
2. Easy and Low-Key Jeggings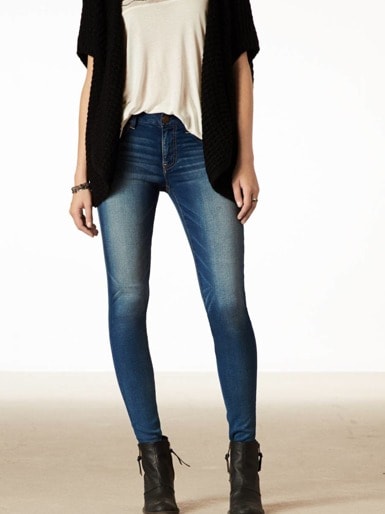 For those painstaking days that I have to face the world when I would rather be in my flannel pajamas, in bed, watching Netflix, I can always turn to my trusty jeggings.
While leggings are iffy on occasion and sweatpants are – well, sweatpants – jeggings give a snappy casual feel to your appearance yet still keep you just as comfortable as ever. Pair them with a warm pair of boots, a cozy v-neck, and your favorite cardigan, and you've got yourself quite the deceptively comfortable ensemble.
3. Ridiculously Warm Faux Fur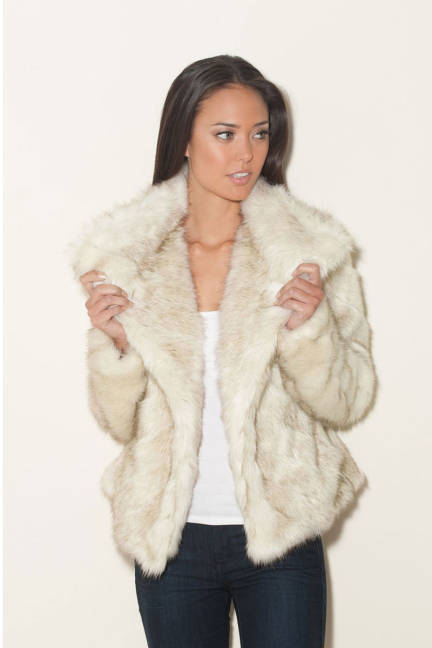 I've always been the kind of gal who shivers when everyone else is comfortable and avoids outdoor activities on windy days like the plague. That's why I was totally thrilled to discover the unreal warmth and protection that a great faux fur coat provides.
Even inexpensive versions from Forever 21 create a thick, plush barrier between you and the elements. Not to mention, a great faux fur will immediately make your outfit look glamorous and dramatic. Try it with a pair of black skinnies and the tallest heels you know for a hot night-on-the-town look.
4. Oversized Tunic Sweaters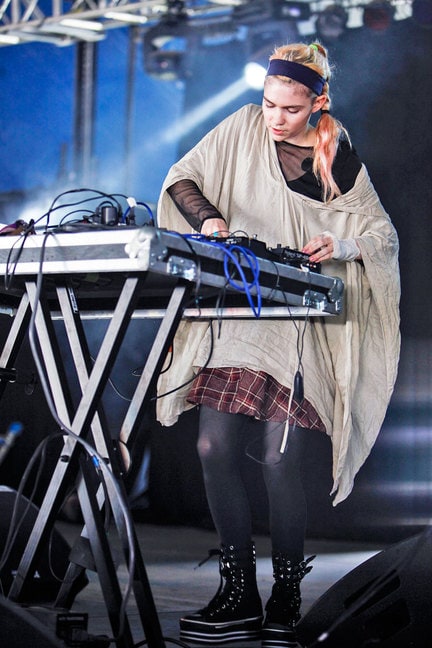 Just like taxes and death, there's another one of life's certainties that we all must eventually face – bloated days.
Thankfully we've all got our trusty oversized sweaters to turn to on the days when we're feeling sub-par. Rather than looking frumpy in a hoodie and yoga pants, a long sweater paired with leggings and ankle boots will give you an adorable rustic look. These babies will help you look stylish and stay comfortable every time uh – Aunt Flo visits. (Or, you know, if you're like me and plan on eating extra helpings of your grandma's chicken n' dumplings and need to wear an outfit with with some give).
5. Instantly-Brightening Red Lipstick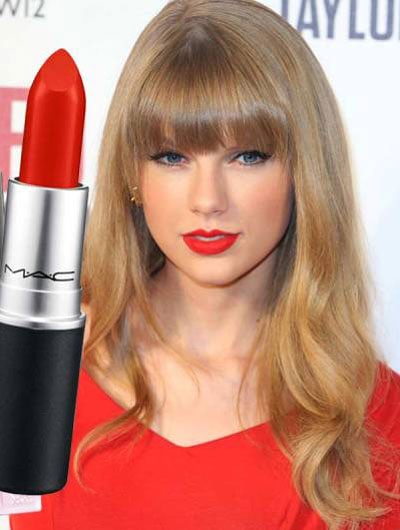 For an immediate pop of color and drama, I always reach for a quick swipe of cherry red lipstick.
I'm thankful for red lipstick because it provides that perfect bit of excitement when your outfit needs an extra kick. It's pretty much the Sriracha sauce of the fashion world – bold, bright, and, when used sparingly, fantastically delicious!
The next time you bust out your red lipstick, try dusting on a little bit of blush to help balance out a bold lip. Thick black mascara will look kick-ass and classic with red lipstick, too!
6. Sleep-Extending Dry Shampoo

We're all friends here at CF, which is why I can admit and trust that you guys won't judge me when I say that I am the laziest person when it comes to taking showers. Don't get me wrong, I love the steamy warmth and clean body feel. The part I hate is stepping out of the shower and into my drafty house, fighting to detangle my fine hair, then blow drying and straightening my locks. (Only to have them look flat and greasy the very next morning…)
However, thanks to my BFF dry shampoo, I only have to take showers 3-4 times a week. In the morning, I just hop out of bed, sprinkle on some of the powdery bits of goodness, massage them into my scalp, and go about my day looking fresh and smelling good.
Pictured above is my ultimate favorite dry shampoo (it's an overall CF favorite, too). It smells like fresh lemons and does a great job absorbing grease and adding volume. I apply it by sprinkling some onto my fingers, flipping my head over, and rubbing it into my scalp – but I suppose you could be normal and use the handy pointed spout at the top of the container instead.
7. The Works-for-Everything Little Black Dress
In one of my favorite episodes of Modern Family, Cam and Mitch chat about how whoever invents a male equivalent of the Little Black Dress has a fortune waiting for him. While I don't have a solution for the boys just yet, I relish in the fact that I have a one-piece outfit that, with a little adjusting, can work for almost any function I attend.
Weddings? Check. Under a blazer for a job interview? Of course. Going on a hot date after a mid-day funeral? Morbid and awkward, but your LBD's got you covered.
8. An Outfit-Hiding Oversized Scarf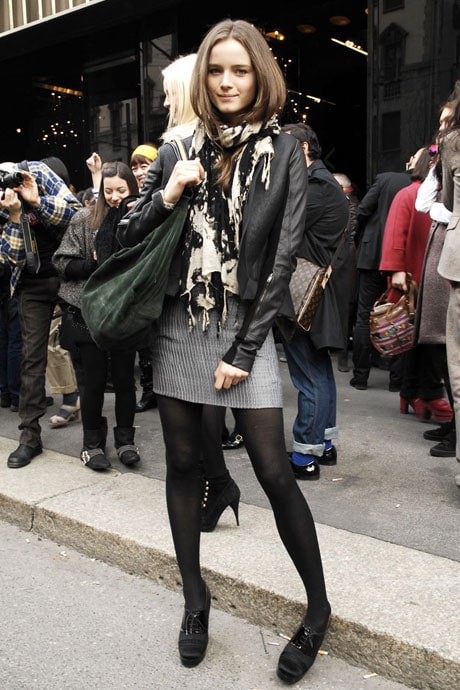 On those days when you spend a little bit too much time studying (or, your know, watching the Today Show), putting together a wow-worthy outfit can be tough. The easiest way to spruce up a mediocre ensemble is to add the biggest, fluffiest scarf that you can find!
I'm most thankful for my thick leopard print infinity scarf. I use it to incorporate mixed prints into outfits, add interest to an all-black outfit, and hide old t-shirts or worn out sweaters. An infinity scarf in particular is no one-trick pony either – with a little creativity, you can turn yours into a headwarp, arm sling, a top, a shawl, and more!
What Do You Think?
What lifesaving items in your closet are you thankful for today? What are some of your go-to tricks on lazy days? What's your favorite thing on this list? What are some of your Thanksgiving day blessings? Leave us a comment and tell us what you think!