This post may contain affiliate links, which means we may receive a commission if you purchase through our links. Please
read our full disclosure here
.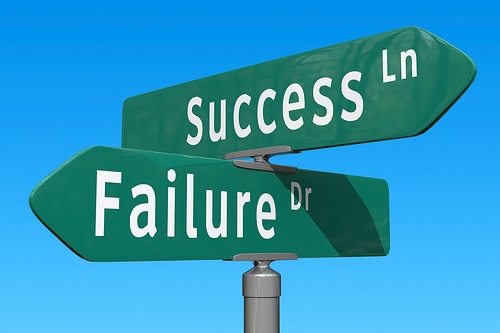 It's been fabulous taking some time for a little rest and relaxation over winter break, but the time has finally come to end all-day Netflix binges and return to the hustle and bustle of college life– a realization that can be somewhat daunting.
However, it's time to get excited! With the start of a new semester comes an abundance of opportunities and the potential to achieve your goals. To help you out, we're here with suggestions to help you make this your best semester yet!
1) Spring Cleaning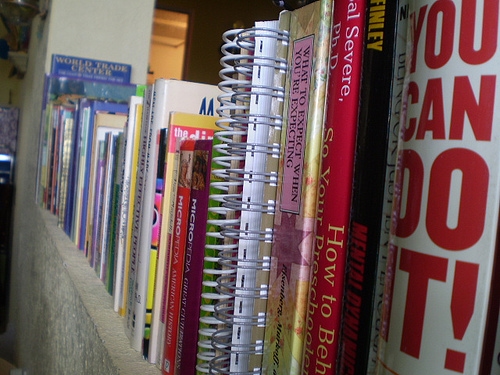 Simply being around clutter can cause you to feel stressed and overwhelmed. Take some time before classes begin (or on your next free weekend) to organize your dorm room and go through old class materials, determining what is still of use to you and what you no longer need.
Making sure that all of your personal belongings are in order is the first step to leading a more organized life. For suggestions on how to organize other areas of your life, from health to finances, see this CF post for helpful apps to keep you on track.
2) Reflect and Reassess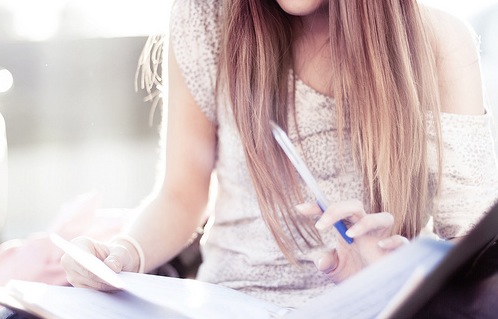 Was your GPA lower than expected? Did you go out with friends too often and go over budget? Did you try and join every club in the school only to realize that you don't have the time or energy to fully commit to all of them? Take some time to look back on last semester and think about what you would have done differently, and then commit to making a difference in bad habits this semester.
It's important to remember: Life is a trial and error process. Use past mistakes to adapt and become the person that you want to be.
3) Get a Planner ASAP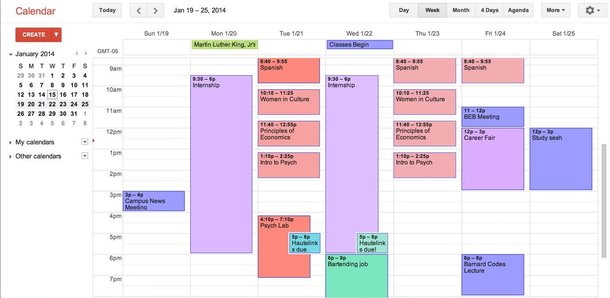 Old-fashioned or digital– it doesn't matter. The bottom line is you absolutely need an agenda!
A planner is the best way to keep track of assignments, work, social engagements, and any other activities which you dedicate your time to. I personally prefer to use Google Calendar, which gives you the option to send reminders to your phone before each event occurs. I cannot tell you how many times these alerts have saved me from missing an engagement that had slipped my mind.
4) Track Your Time for a Week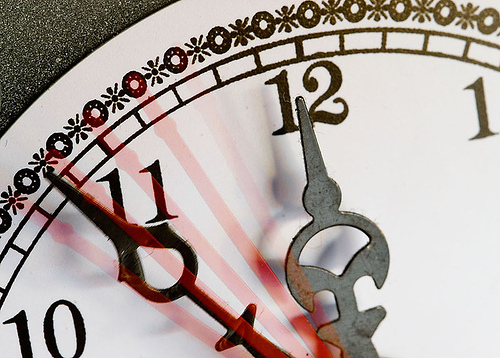 How do you really spend your time? Take time to make note of everything you do for a week, down to how long you spend eating with friends, chatting on the phone, or scrolling through Instagram. The results of how much time is wasted can be, and usually is, shocking! By becoming aware of how you truly spend your time, you give yourself the opportunity to cut wasteful activities and be more productive.
For example, social networking is oftentimes a catalyst of major procrastination. Try checking your news feed while waiting in line at the grocery store, or in other situations where it isn't keeping you from more productive tasks. Also consider blocking out 10-20 minutes at the end of the day for social media sites rather than checking them multiple times through out the day. You'll be amazed at the time you save!
5) Get to Know Your Professors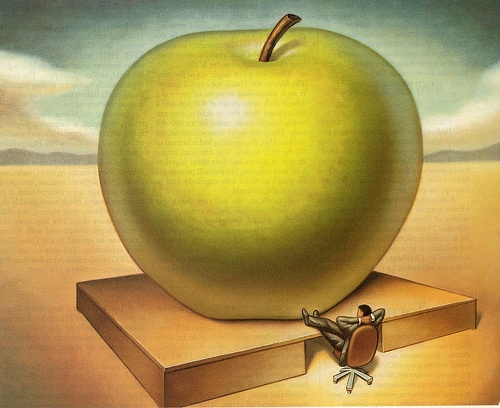 This semester, be more than just another face in a sea of students – it's time to get in good with your professors. Take the time, after class, to introduce yourself to your professor or to ask a question. The extra effort goes a long way!
Also consider going to office hours. These are extremely underutilized by students. Not only can this be a tremendous help in understanding course material but it also allows you to build and maintain strong relationships with professors and shows dedication. You never know when you are going to need an extension on an assignment or a recommendation letter!
6) Try Something New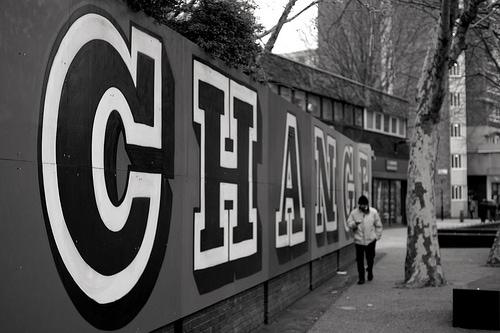 Whether it's joining a new club, learning a new skill, or forming a study group, do something that you didn't do last semester. College is the time to break out of your shell and change is essential to personal growth.
Repeating your same old school routine can quickly leave you feeling stuck in a rut, so challenge yourself this semester by getting out of your comfort zone. You'll be glad you did!
7) Stop Beating Yourself Up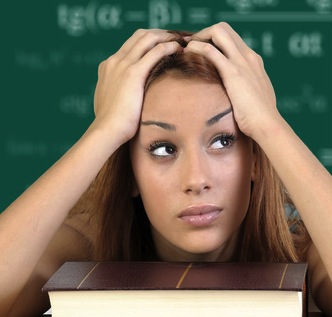 No matter what "failures" may have occurred last semester, recognize that the past is in the past. It can't be changed. However, your future is still waiting to be determined. Don't sabotage it by letting old regrets hang over you. Instead use them as lessons learned and motivation to be better this semester! With a little extra effort, you can surprise yourself and take your life to the next level.
What do you think?
What do you want to do differently this semester? What tips do you have for reaching your full potential this semester? Let me know in the comments below!