This post may contain affiliate links, which means we may receive a commission if you purchase through our links. Please
read our full disclosure here
.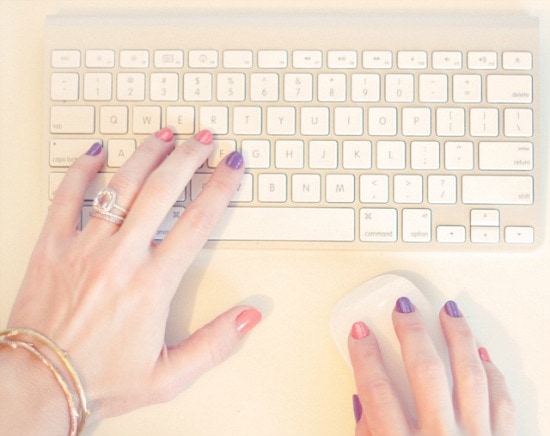 After four full calender years of writing for College Fashion, it's bittersweet for me to announce that this is my last column here at CF.
Four years, can you believe it? Four years ago, I still used a Blackberry, didn't have a Netflix account, and Justin Bieber was just a sweet little tween with some catchy songs. I've now been out of college for three years, and the time has come for me to reduce my workload and devote 100% of my mental resources to my full-time job and my domestic life. This is tough for me though, because writing for College Fashion has been the highlight of my week for so long now!
Writing for CF left a deep, lasting impression on my senior year of college and first few years of being a "big girl." It was almost a character in my life, if you look at it in the literary sense. As a goodbye to all my CF ladies, I thought I'd share some of my experiences and important lessons I learned while working here. I think a lot of what I learned translates well to other courses of life, and (if nothing else), perhaps inspire a few more of you to apply for an internship with College Fashion when the time is right!
Let's get right to it.
1. Fake it 'til you make it.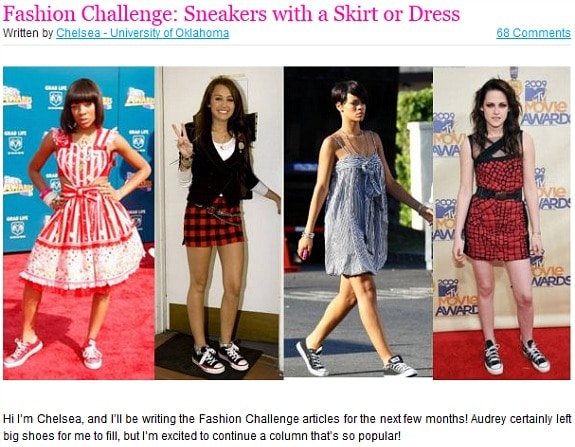 My first Fashion Challenge post!
I still remember my frame of mind when I decided to apply for an internship with CF. Clothing and style was always something that I was interested in, but didn't feel like I had a firm grasp on. You could say I was more of a "fashion observer" than a "fashionista." I knew the internship was a long shot, but crossed my fingers and applied anyway. So yeah… to say that I was stoked when I received the email welcoming me aboard would be a gross understatement.
My first assignment was to take over the weekly "Fashion Challenge" column. I was pretty nervous – I mean, it was such a popular feature! How was I going to become a fashion authority capable of helping other girls overnight?
I'm fully aware of how cheesy this sounds, but the process of teaching others really did help me. I quickly learned how to break down successful outfits by their elements, and figure out quick equations of what made an ensemble interesting and balanced. It made me think of fashion in a more well… cerebral way, rather than just occasionally noticing things that popped out at me.
Suddenly, I was noticing outfits all around me – what people wore to class, in my sorority house, on television, at the grocery store. Just like anything else in the world, the more you think about and do something, the more of an expert at it you become.
Also, just like anything else in the world, it took a few months before I felt totally secure in the advice I gave. Even if you don't feel 100% confident in yourself yet, be sure to always speak in positive, self-assured tone. In no time, you'll feel just as certain as you look!
This advice can be applied to teaching jobs, business presentations, group projects, event planning, or even babysitting your younger cousins. Perception is everything. As long as you come off strong (but still sweet), people will listen to what you have to say.
2. Dare to try something new.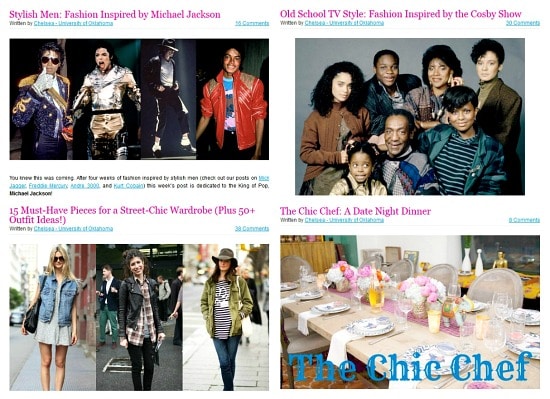 If you're been a religious reader of CF for several years, surely you remember that Fashion Challenges had a long, healthy run. I loved writing them because I got to tackle both wacky fads, the hottest trends, and questionable oldies that we've all seen before. I wrote Fashion Challenge for over a year, but after that I hit a bit of a brick wall. You can imagine my excitement when Zephyr shot me an email with the five magic words every writer is dying to hear from their editor: "Write about whatever you want!"
Free at last, free at last!
It wasn't all rainbows and butterflies though – sometimes building your own content structure is harder than receiving assignments. Over the last three years, I've definitely had my fair share of both successes and failures. The major take away from this is to not be afraid to try something new – you never know what might take off and be a huge hit!
The Stylish Men series was one of my favorites to write. It was a challenge to transform iconic male attire into wearable outfits for girls our age, but one that I absolutely loved jumping in and figuring out. Looking back, my favorite posts in this series were on Andre 3000, Johnny Depp, Scott Disick, and Tyler, the Creator.
Old School TV Style is another series I look back on with particular fondness. Not only were they fun to write, but it gave me a great excuse to watch tons of Seinfeld, Freaks and Geeks, My So-Called Life, and the Fresh Prince of Bel-Air. Fashion inspired by film posts are always fan and writer favorites, as well. I especially loved writing posts on Dazed and Confused and Dead Poets Society.
One of the most challenging (yet favorite!) posts I wrote were the 15 Must-Have Essentials for several different style genres. It was pretty tough coming up with forty-five or more outfit ideas for each post, but I feel like those really helped a bunch of readers out there, and definitely helped me for a more targeted, defined vision of my own style.
Of course, there were also the not-so successful ideas I had, too. The crazy cooking column idea I had was pretty love/hate… some girls wanted more and more, while others thought it was odd context for a fashion blog. The other questionable idea I came up with was Top 10 lists… everyone has their own ideas about who's more fashionable than who, which can lead controversy and angry backlash.
Speaking of which…
3. Trolls happen.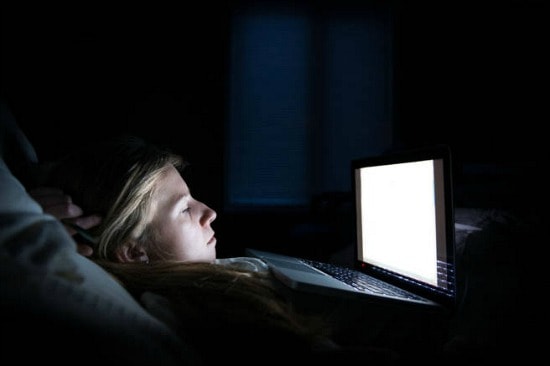 Photo: ELLE
It doesn't matter how funny or inspired your posts might be. It doesn't matter how closely you check your content to make sure you're inclusive, non-inflammatory, and neutral on certain subjects. If you're brave enough to put content on the web, at one point or another you're bound to receive a few angry comments.
Sometimes, snarky comments were directed towards something that I was earnestly ignorant or mistaken on, like spelling the name of an celeb wrong. Sometimes they were politely just trying to bring to light an issue we should improve on, like showing different body shapes in swimsuit posts. It's constructive criticism like this that is important to learn from and always stay humble about. After all, these people are just trying to improve CF!
I've also gotten a handful of downright mean-spirited comments. Most of the time, they came from people who didn't read the post very carefully, or left a long angry rant about something that's (barely) related to the subject. If you're ever on the receiving end of rude or hurtful feedback, remember that you're not alone. If you go to almost ANY popular blog or website, there's probably one hundred nasty comments posted per day! At least you had the kahunas to put your work out there – that's way braver than some grumpy anonymous person behind a keyboard.
Careless internet ramblings are kind of a new burden of the web-centric world we all live in. Learn from helpful comments and corrections, and shake off any negativity fast!
4. Learn from those around you.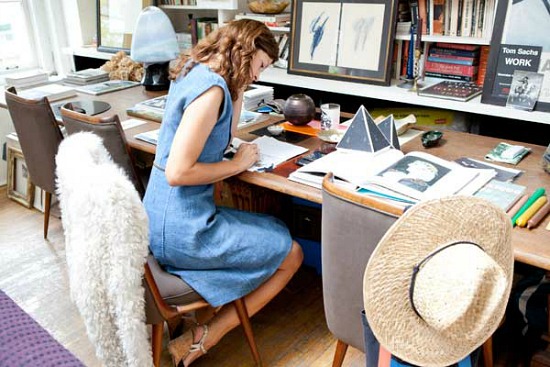 Photo: ELLE
Why is Perez Hilton's blog so popular? Well, he does have the latest scoop on juicy gossip and all, but also he writes in a really fun conversational tone that makes you feel like you're sitting across a brunch table with him! I feel this way about novelists Chuck Klosterman, David Sedaris, David Foster Wallace, and even Tucker Max, too. Read voraciously, and become familiar with other people's voices. Over time, it will help you develop your own voice, and turn you into a better writer.
Of course, I read almost every single post that goes up on College Fashion. (The four years I've worked here plus the two years I was a fan… it adds up!). Through this, I learned a lot about how different (and how similar!) the fashion scenes were from every region of the country. On that note, I've checked out a ton of blogs that readers have linked in their comments. There is so much talent, pretty faces, and fashion prowess in the world, it blows my mind!
Lastly, I learned so much from Zephyr and Ashley, the founder/Editor-in-Chief and Assistant Editor, respectively. They both know so much about fashion and marketing, and have coached me to become a better writer, better at graphics, and better at dressing myself in the morning. CF is run on a solid foundation, and I can't wait to see what's in store over the next few years.
5. Keep your eyes open for new opportunities.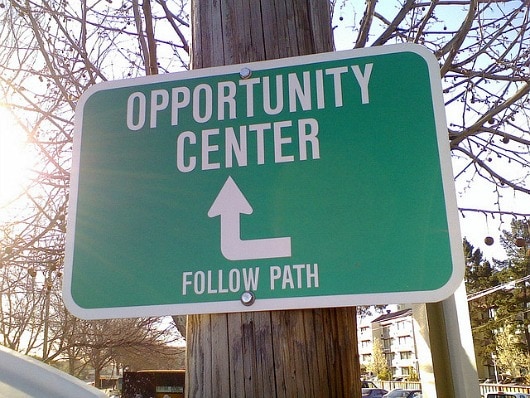 About a month after I started writing for CF, some crazy things happened. First, my school's newspaper contacted me and asked if I wanted to start a fashion and style blog for OU. They told me I would have creative control over the whole site, and that they would promote it daily on the internet in their newspaper. Who could say no to that?!
I had a light course load (with it being my senior year and all), so I had enough time to crank out two or three posts a week. The promotion from the newspaper (coupled with a few handy Google search-ability tips I'd learned here at CF) really helped boost the site's popularity, and within a few months it had thousands of unique visitors a day.
After about six months of just writing about fashion, I got a little complacent and thought it'd be fun to write about a few other topics swimming in my head – Carrie Bradshaw idiotically dumping Aiden, parallels between Lady Gaga and the Club Kids of the '90s, and my uncertainty of Tavi Gevinson's career back when she was still wearing a training bra. (P.S., boy was I wrong about that!). It was my baby, and I was really bummed when the time had come to graduate and give the blog back to OU's student newspaper.
That's when the other crazy thing happened. When I was overseas for my senior vacation, an Oklahoma social and political satire blog contacted me. After a few emails, I was appointed their new (and first!) resident 20-something female pundit.
From state-wide political policies to what Okies wore to award shows, I now have a direct voice that (in a small way) shapes the conversation within my community. If it weren't for College Fashion, I would have never had the tools, writing skills, or confidence for this new role. Sure, it's just a hobby – but one that I feel makes a difference in the only state I've called home.
6. "Don't let the haters stop you from doing your thang"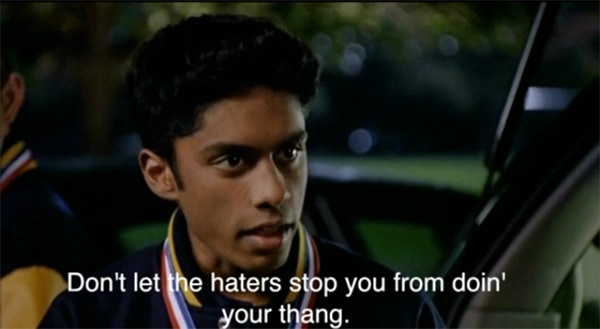 Photo: Screenshot
Yes, I just quoted Mean Girls. Here's the reason why:
When I first got the exciting news about my internship with CF, my college boyfriend was well – a little less than supportive. That same semester, I also scored an awesome summer internship with a big-name finance firm, and was named chair of a social programming committee at my college – something I'd dreamt about since I was a freshman. I was ecstatic, feeling confident and ready to take on the world.
Meanwhile, my boyfriend at the time progressively got more and more resentful, and acted very harsh towards me. It was probably a combination of his fair-weather ambition and my good luck, but regardless, his insecurities created a toxic environment that would have kept me from growing if I stuck around much longer.
Girlfriends – exactly 0% of us have time in our lives for this sort of nonsense. Your significant other should never, ever, EVER make you feel bad or guilty about the things you achieve or lucky breaks you stumble into. This is 2014, women are running companies, making scientific discoveries, performing life-saving surgeries, and running for office. Now is our time!
Needless to say, I dropped that boyfriend. I stayed single for nearly three years, and now I'm with an awesome guy who sees my victories as his victories, too. Never settle for anyone who doesn't want you to shine!
7. Embrace the amazing fashion community here.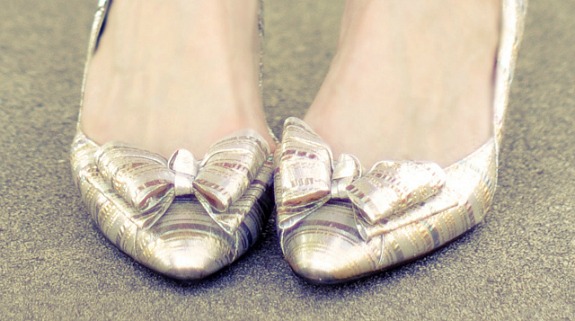 Lastly, I just wanted to thank everyone who is a part of CF, from other interns and regular commenters to the people who stumbled across this page thanks to a Google search. There is an amazing community here at CF – its something truly special that I will always treasure.
Thank you fellow CF interns and contributors, for telling me that fur vests and harem pants were things I could rock in the sleepy town of Norman, Oklahoma. If it wasn't for your bravery and badass take on fashion, I would have never have had the confidence to wear my bright pink Dr. Martens, my acid washed jeans, my wide-brimmed gray felt fedora, my studded army print jacket, my favorite leopard faux fur coat, or my Timberlands. (Sometimes all at once!)
Thank you readers, for helping me realize that wearing platform heels and a delicate maxi-dress to an outdoor concert is a terrible idea, despite how awesome Coachella round-ups make it look. Thanks for never letting me pop lenses out of sunglasses and call that "fashion." Thanks for reminding me that I have shoes that are often a more appropriate choice than Uggs. Thanks for laughing with me when we reminisced about middle school fashion trends. Thank you for making CF a safe haven for fun, intelligent, funny, and down-to-earth girls to talk openly about fashion!
And thank you so much to the members of the CF community who have friended me on Facebook, found me on Twitter, and share a part of their life with me on Instagram. I feel like I know a handful of you more than some of the people I partied with in college! I'm grateful that we're in each others' lives in a small way, and that we'll never lose touch.
Parting is such sweet sorrow…
Again, I love you girls and I love College Fashion so much, I will miss this like crazy! Go out in the world and be the creative and confident and amazing women we're all meant to be… oh and look stylish doing it too, of course 🙂