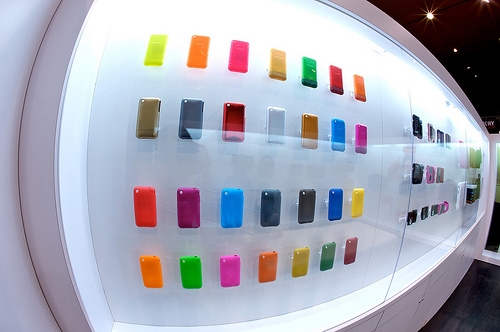 Korea is one of the most connected countries in the world. The last time I visited, I couldn't turn a corner without seeing crowds of people tapping away at their smartphones, listening to music, texting, or browsing the Web. It's no surprise that Korean phone companies offer complimentary smartphone cases upon purchase.
While we can only wish for American phone companies to jump on that bandwagon, this does mean we do get one glorious advantage…rather than settling on a functional but unattractive free case, we can start picking and choosing the perfect case right away.
I hardly need to explain why cases are so important: Not only does a case protect your iPhone from wear-and-tear and the occasional accident, it also helps distinguish your phone from the hordes of virtually identical machines – buying one is practically mandatory. Luckily, there are millions of stylish and affordable iPhone cases available to students, from the sleek and chic to the cute and dorky. Here are 6 of our faves.
1. Keep Calm and Carry On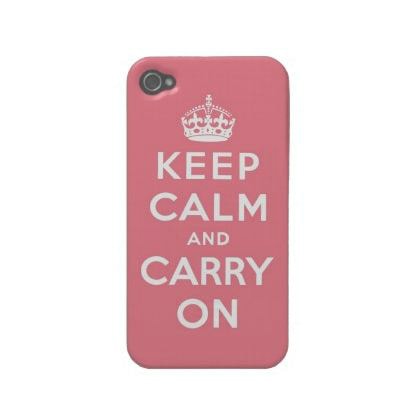 If this isn't already the mantra of the quintessential college student, it definitely should be. Or, hey, maybe pink's your thing. Either way, this case is the perfect way to girl up your look and remind you to breathe, relax, and get through it. If pink's not your thing, don't worry – Zazzle.com offers the same case in a rainbow of colors, so you can find the perfect shade to match your outfit.
2. Ladybug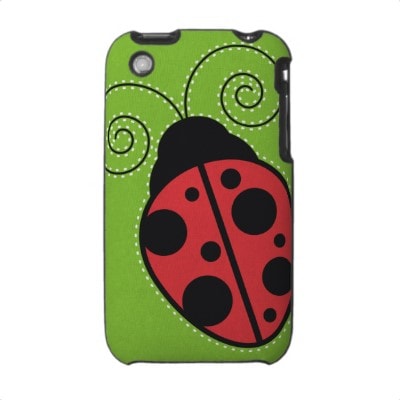 After months of grey skies and heavy rain, who isn't looking forward to spring? This ladybug case is adorable and just the item to let you welcome spring open-armed and perfectly accessorized. Fresh and bright, it's sure to elicit "awww"s from anyone who glimpses it.
3. GeoSkin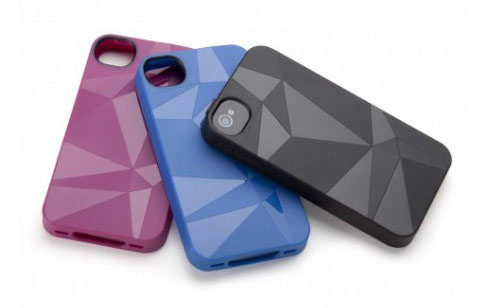 Want something that will stay modern-looking for years to come? Check out Speck's new GeoSkin design, which stands out from the crowd without looking too avant-garde, and is perfectly suitable no matter your age or field. This is definitely a case with staying power.
4. TARDIS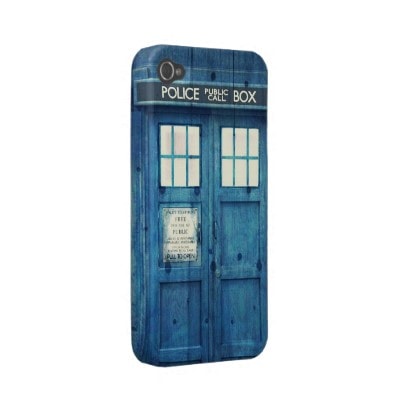 As the popularity of our Doctor Who fashionposts can attest, college students are not afraid to get their geek on. What better way to show off your inner Whovian and attract nearby likeminded fans than with an iPhone case that brings the ever-famous TARDIS to mind?
5. Melt
If you're looking to get a little funky with your case, SwitchEasy offers a unique, easy-to-grip iPhone case that's sure to get remembered. Available in six different color pairs, this case can complement any aesthetic, whether you want to stay subtle with black/grey or get weird and funky with lime/pink.
6. Custom
If none of these choices appeal to you, or you just happen to be a creative soul, don't worry, CF has your back. You can design your own iPhone case at either CaseMate or Coveroo, choosing your own images and text for a truly one-of-a-kind phone. For a less sturdy but inexpensive option, SkinIt offers totally customizable, removable iPhone "skins" that you can stick to your phone and change at your leisure.
Your thoughts?
Are there any cases that you have your eye on? What case are you rocking on your iPhone right now? Tell us in a comment!