This post may contain affiliate links, which means we may receive a commission if you purchase through our links. Please
read our full disclosure here
.
Since your free time has exponentially expanded since school ended you're probably in need of some ideas on how to spend your summer break. Although streaming TV shows and movies on Netflix can be a blast, sometimes a girl just wants to go outside and get some fresh air, right?
So, for this post, I've come up with six fun and creative outdoor activities inspired by movies.Want to see the films and activities I've picked? Read on!
1. Spend the Day at an Amusement Park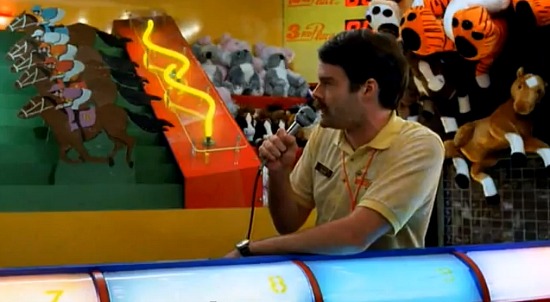 Inspired by: Adventureland
An awesome movie starring Jesse Eisenberg and Kristen Stewart, Adventureland takes place at an amusement park.The plot revolves around two kids spending their summer working at a theme park, but you don't have to experience working there, just the having fun part.
So, round up your friends, find your nearest amusement park, theme park, or carnival, and have a great time! There is such a lively atmosphere at amusement parks, whether you're scarfing down funnel cakes or going on rides. Just make sure not to do one immediately after the other – you wouldn't want to make yourself sick!
2. Head to the Beach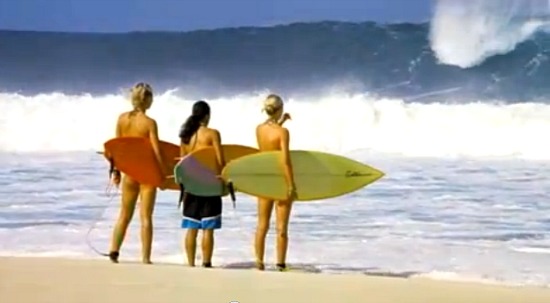 Inspired by: Blue Crush
Look at those waves! Blue Crush is a fun to watch as well, with plenty of sun, sand, and waves. Kate Bosworth portrays a female surfer chasing her dreams of going pro, alongside her two best girlfriends.
Obviously, this movie inspires a trip to the beach, but you don't have to be a pro to enjoy all the surf has to offer. Sometimes, just relaxing in the sun can be the best summer idea. Grab a cooler full of snacks, load up on sunblock, and have a day with your friends. Don't live near the ocean? Enjoy a day by the water at a nearby lake, river, or even a swimming pool!
3. Go to Karaoke Night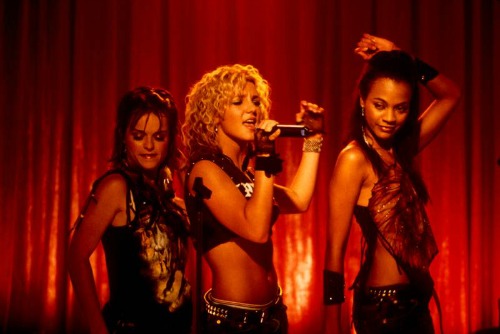 Inspired by: Crossroads
Yes, we had to include a Britney reference. Crossroads was and still is a classic (at least in my eyes, anyway!). Three girls, post high-school, all in a car going across the country – what more could you ask for? The scene when they must perform karaoke to win money to continue the trip is super memorable, and it's a fun summertime activity to try.
Though you don't have to match the outfits per se, matching this idea would make for an ingenious night out. Rope your friends into hitting up a karaoke bar and just go for it! (Maybe sing "I Love Rock and Roll"?) The point sometimes is to not sound American Idol-worthy, and if you can bring your friends up on stage with you, you're sure to be a hit.
4. Visit a Local Farm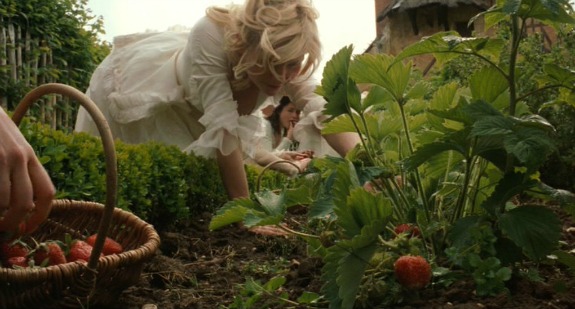 Inspired by: Marie Antoinette
Marie Antoinette is one of my favorite films, and is fab inspiration for more than just fashion. In case you haven't seen it, Kristen Dunst plays a spot-on Marie Antoinette dealing with the trials and tribulations of becoming a ruler at a young age. After giving birth to her daughter, she moves into a idyllic cottage near Versailles, which inspired this next idea!
Going strawberry picking and/or visiting a local farm is a unique and delicious summertime activity. The fruit will be fresh and the sun will be shining, which will ensure the best tasting picks. You and your buds can bake some goodies when you get back from your travels. Search online for the best farm for you — you might even be able to visit some adorable farm animals!
5. Play a Sport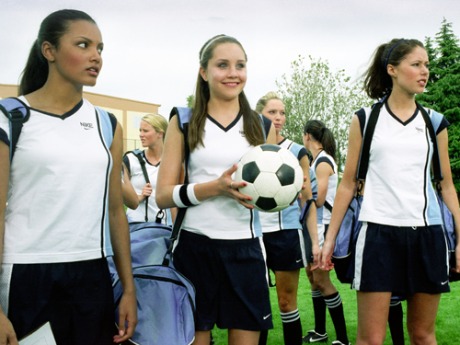 Inspired by: She's the Man
Retro Amanda Bynes is always a good choice. (Just try not to get too sad about her current state when watching.) She's the Man is a play on a Shakespeare's Twelfth Night, and this modern rendition is laugh-out-loud hilarious. The movie begins and ends with soccer, so what better way to appreciate this movie than by getting sporty yourself?
It doesn't have to be soccer, but playing any sport you and your friends will enjoy outside is not only fun, but benefits your health! Who knows? Maybe you'll inspire a regular weekly meetup so you can all meet your fitness goals while having some fun. Win, win!
6. Have a Sleepover/Scavenger Hunt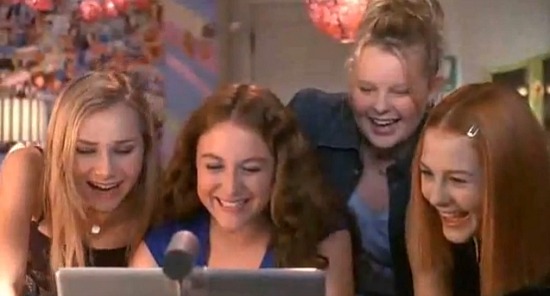 Inspired by: Sleepover
Two ideas in one movie! In Sleepover, a group of friends is challenged by the popular crowd to a scavenger hunt during their end-of-year sleepover. An outrageous and adorable teen comedy about perseverance and friendship, this film inspires a great activity idea for a warm summer night.
Split into two (or more) teams and create a list of items to scavenge for – just don't break into anyone's house like they do in the film. It'll let you get outside and even play up your competitive side. The losing team can buy ice cream, do mani/pedis, make breakfast in the morning, or whatever seems fitting. Afterwards, spend the night regaling the adventures and comparing your finds.
Thoughts?
I hope these movies and activities inspire you to get outside and enjoy the summer weather! You'll make amazing memories with your friends, and possibly make some new ones.
Now tell me what you think: Did you like these ideas? What are your summer plans? Will you be trying out any of these activities? Tell us in the comments section below!