This post may contain affiliate links, which means we may receive a commission if you purchase through our links. Please
read our full disclosure here
.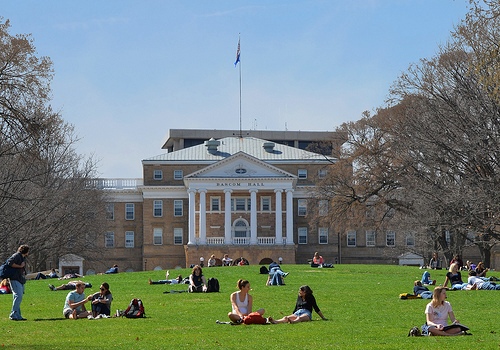 Every college girl knows that a college campus has an endless number of resources available to students. (We've highlighted some of our favorite on-campus resources before!) But with our hectic, whirlwind schedules, we sometimes forget to take full advantage of all of these awesome amenities.
Take this post as a reminder! Here are 5 places on campus that students should visit more often:
1. A "Hidden" Library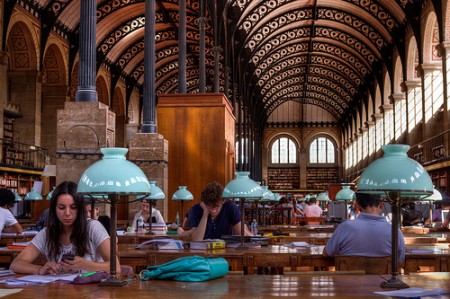 Every school has its main library and its other main library. While these may be fine study spots, it's awesome to venture to a new location. Many of the buildings on your campus probably have their own private libraries. Check out a different school than the one in which you're majoring. A little exploration can lead you to your new favorite study spot – and maybe a new interest or two!
As a benefit, this private lib will likely be a lot less crowded than the main library, which means that you'll be able to find a place to work and avoid the distractions that lots of other students may bring.
2. Library Help Desk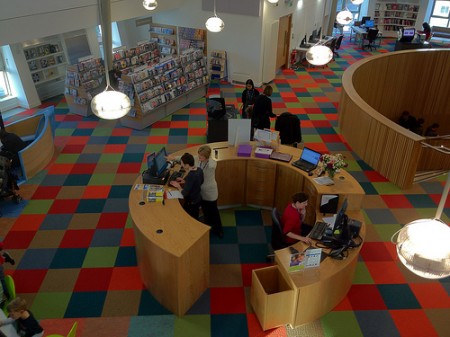 Speaking of the library, the reference desk is one of the most useful, yet most easily overlooked, areas within it. The librarians and students working there can be lifesavers when it comes to doing research. They are more than willing to help you find materials, which will save you a lot of time when completing your work. Plus, they can help you navigate the sometimes-tricky databases and other resources that the library has available. Stick with them, and you'll be a library pro in no time.
3. The Student Union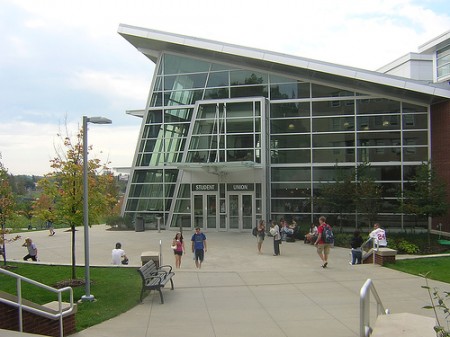 The Student Union is the hub of all the activity on campus. It's most likely a place where you have previously studied, eaten, or socialized. But there are also tons of events that take place within its walls every single day. From student organization meetings to guest speakers to seminars and more, there are so many events to attend and groups to get involved with.
Check out your student union's website to find a list of all the activities being held, and make a note of the ones that sound interesting. Utilize this site to keep all the opportunities organized and decide how to best spend your time on campus.
4. Your Professor or TA's Office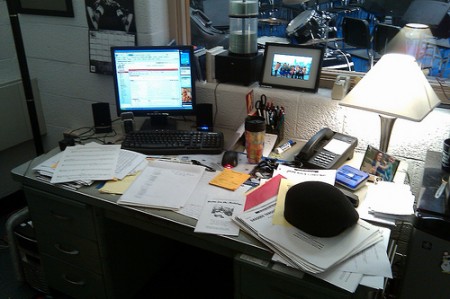 I'm sure we have all gotten extra help from our instructors at one time or another, but far too many of us do not take full advantage of this resource. Whether it's because we don't want to spend the extra time or maybe because we don't think we need the extra attention, most of us probably don't spend as much time as we should at office hours. But the truth is, this resource is worth every extra second.
Even if you truly don't need help in a class, a professor or TA's office hours are still an important opportunity to make a personal connection with your instructor. Professors really do want you to succeed, and they appreciate seeing students who are interested in and dedicated to their work. Plus, those participation points will rack up a lot more quickly if your teacher can put a face to your name!
5. Writing Center (Or Other Tutoring Services)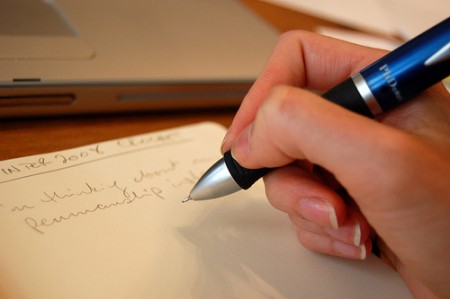 The university writing center is, in my opinion, the most valuable resource a campus has to offer. Whether you are in need for some inspiration for your thesis or are just in need of an extra pair of eyes to look over an essay, the writing center can help you out! Just make sure to schedule an appointment that leaves you plenty of time to work on your paper before its deadline.
And don't forget about the many other complimentary tutoring services that your college offers. Ask around and find out what programs are available. Getting extra help is something that you will never regret!
Your Thoughts?
Do you spend enough time at these spots on campus? What other resources do you think students should take more advantage of? Let us know what you think in the comments section!