This post may contain affiliate links, which means we may receive a commission if you purchase through our links. Please
read our full disclosure here
.
I have a confession to make: I'm a notorious snacker. Whether I'm studying in the library and longing for Cheetos or sitting in my room nibbling on popcorn, my hand inevitably makes its way into a bag of something or another, especially as I creep closer and closer to finals. While my stress level rises, I've been planning healthy snacks to bring to class.
As just another run-of-the-mill, preoccupied college senior, I have finally defined what exactly it is that I need most in my snacks: healthy, filling, portable, and, of course, absolutely delicious! Looking for your perfect snack? Here are some ideas for quick, tasty snacks that will fill you up while you're on the go:
1. LUNA Bars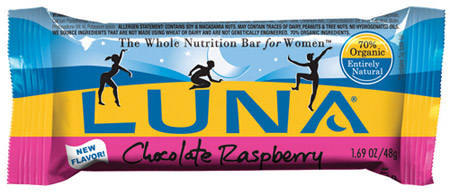 LUNA Bars are my go-to breakfast source, being a person who likes to sleep in rather than head to the dining hall for a more traditional breakfast. Packed with nutrition and offered in a wide variety of flavors (I always have a box of Chocolate Peppermint Stick in my dorm), this granola bar alternative has quickly become a staple in my diet.
I'll be the first to admit that they are not something I'd want to eat more than once in a typical day, so take heed and munch wisely. This is partially due to the fact that I typically like to save them for breakfast, but it's also because they're packed with so much healthy goodness that I don't want to ruin my appetite for later!
2. Hummus
All right, I'm a little proud of myself: I had my five-year vegetarian anniversary just a couple weeks ago. While I was in the dining hall eating carrots and hummus on this most auspicious of days, I mused to myself, "I wonder if this means I've definitely eaten my body weight in hummus yet."
All joking aside, hummus is one of my favorite college snacks ever. Made up of chickpeas, olive oil, tahini, lemon juice, garlic, and a bit of salt, this dip can be paired with so many different dishes, such as sandwiches, crackers, vegetables, or just its traditional BFF, pita bread. Plus, it's an excellent source of protein for those of you who share similar dietary restrictions!
3. String Cheese
I currently live in Wisconsin and hail from a town by the WI-IL border, so cheese has always been an important component to my diet. But string cheese is one of my favorite on the go snacks for another reason – it's perfectly portable! Not only are the low-fat/skim-milk versions fairly healthy at under 100 calories per serving, they also are still chock full of protein and calcium – perfect for vegetarians and meat-eaters alike.
4. Annie's Homegrown Bunny Grahams
Annie's Bunny Grahams are delicious mini-sized bunny snacks that come in Honey, Chocolate, Cinnamon, and Chocolate Chip. And they just so happen to be my current snack of choice as I write this! As they're made of organic whole-wheat flour and organic evaporated cane sugar, trans and saturated fat free, and lack hydrogenated oils, these bite-sized graham snacks make a delightfully healthy alternative to Teddy Grahams!
What do you think?
What do you like to eat in between meals? What do you turn to when you need fuel during a long day? What are your favorite snacks to bring to class? What are your favorite snack indulgences? Drop a comment and let me know!