This post may contain affiliate links, which means we may receive a commission if you purchase through our links. Please
read our full disclosure here
.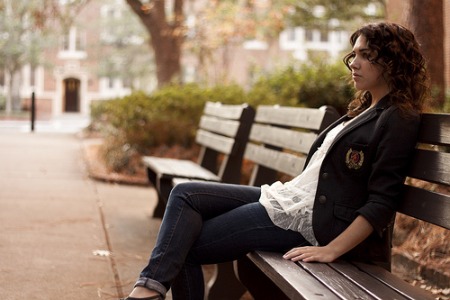 The start of my new semester is just days away at this point, so as the overly organized person that I am, I've already begun to think about what I need to do to get ready. There's the obvious stuff of course, like buying books, and double checking my class schedule, but then there's the other stuff, the stuff you might not think of, but that might be just as important.
So considering I am a second semester senior, and this will be my last semester ever, I thought I'd take some time and pass my wisdom on to you. Here are my top three ways to start the semester off right, and make Spring 2011 your best one yet!
1. Fix your sleep schedule.
I don't know about you ladies, but I personally tend to become a little bit nocturnal during my month off. It starts off innocently enough: You stayed out late one night catching up with friends, so you slept late the next day. Then, that night you weren't tired, so you watched a movie until 3 a.m., then slept late again the next morning. And so the cycle began. Because of that, these past few weeks have probably been a little bit skewed – at least they have been for me. So if you're in similar situation, try to fix it now. After all, you don't want to be up all night when you have an 8 A.M. chem class the next morning.
How to do this? If you have the time before classes start, gradually start changing your sleeping pattern, going to bed a little earlier, and waking up a little earlier, while still getting a good eight hours. If you don't, and can't fall asleep at 12 a.m. because you just woke up at 12 p.m. then you might just have to set that alarm super early the next morning anyway and push through the pain. You'll definitely be in bed early that night!
2. Get yourself organized.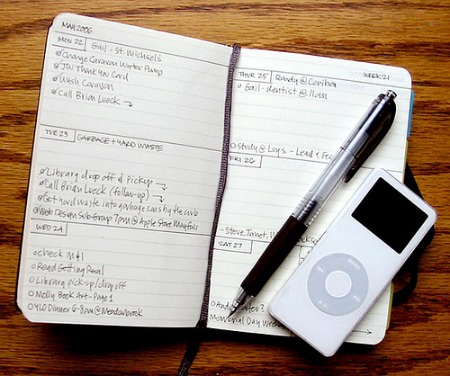 We college girls have pretty busy schedules, even during winter break. But once the semester starts, you'll have even less time to yourself, and that's when things can get hectic. You lose your syllabus. You write a date down wrong. You somehow end up two weeks ahead in one class and three weeks behind in another. And it's only the third week!
If you get yourself organized before the semester even starts, you might just be able to avoid some of that chaos. So get yourself a planner, or maybe even an Evernote account, and keep track of everything. Write things down. Make a list of everything you need to get done on campus that first week back. Buy all of your school supplies in advance. Use different colored pens, or post its, or whatever else will work for you. Double check all of your syllabi before you head to the campus bookstore. It seems like small stuff, but by the first month in, it will definitely make a difference.
3. Set some goals for the months ahead.
It's a new semester, and a new year, and you've got a fresh start. So think about your last few semesters to gain perspective. Is there anything you would change about them? Anything you think you should have done differently? Are you still unsure about your major? Maybe you've gotten into a style rut and want to mix up your wardrobe some more. Or maybe you want to get more involved on campus or become more social. So often we look back on past events and only after the fact do we realize what we could have done if we had thought ahead.
Don't let that happen to you come May. Set some goals for yourself this semester. Whether you want to wear jeans less often, get better grades, land the perfect summer internship, or join some more clubs, make it your mission to accomplish those goals. Considering these things now will give you the time to think about what you want, and what you need to do in order to get there.
What do you think?
How do you get yourself prepared for the new semester? Is it a big change from your winter break routine? Leave your tips and tricks in the comments below!