This post may contain affiliate links, which means we may receive a commission if you purchase through our links. Please
read our full disclosure here
.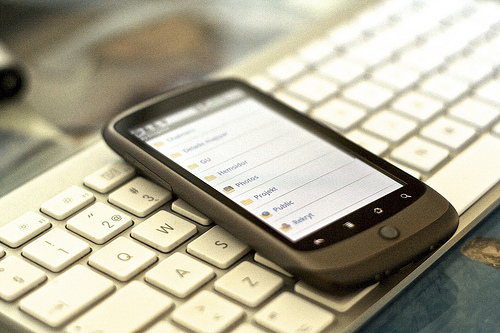 With nearly half of all smartphones being owned by the 18 to 34 demographic — which includes approximately 18 million college students — apps designed specifically for students make up more than their fair share of the market. The wide range of products available ensure that there's absolutely no reason to pay for any of them, perfect for the college student on a budget. No matter what kind of student you are or what you need from your smartphone, there's a free app out there that's perfect for you.
Below, I'll list three of my favorite free smartphone apps for college students. The best part? All three apps listed below are available for both iPhone and Android.
Evernote
One of the most popular apps among college students, Evernote is incredibly useful not only for its note-taking functions but its cross-platform capabilities, allowing you to clip pictures, sound files, videos, and pages from multiple sources but access it from your phone, desktop, or browser. (For more, check out our post on how to use Evernote to get organized!) Best of all, it's accessible even offline, so you don't need wi-fi access to keep track of all your ideas and notes.
Cons: Consistently formatting your notes can be tricky; Evernote doesn't always seem to preserve them well.
Wi-Fi Finder
Wi-Fi Finder is great for the tech-savvy student who can't bear to be offline for more than a few minutes at a time. It can search for public wi-fi stations anywhere in the world and filter results by location, such as café or hotel. No matter what you need wi-fi for, whether it's to check your email, Skype someone, or download course notes, Wi-Fi Finder has you covered.
Cons: While it has an offline database, this feature can sometimes be buggy and result in errors.
Urbanspoon
Urbanspoon is a hungry college student's favorite app. If you're the kind of person who loves finding new places to eat, the randomness of Urbanspoon's selections are exciting. For those of you who are on a budget, have specific preferences, or don't want to walk too far, Urbanspoon allows you to customize your search results by price, type, and distance. Get your results with a shake of your phone.
Cons: The restaurant review database is not as extensive as Yelp's – I recommend visiting Yelp to compare reviews.
What do you think?
What are some of your favorite smartphone apps? Do you have any go-to apps that you use every day? Let us know in the comments below!