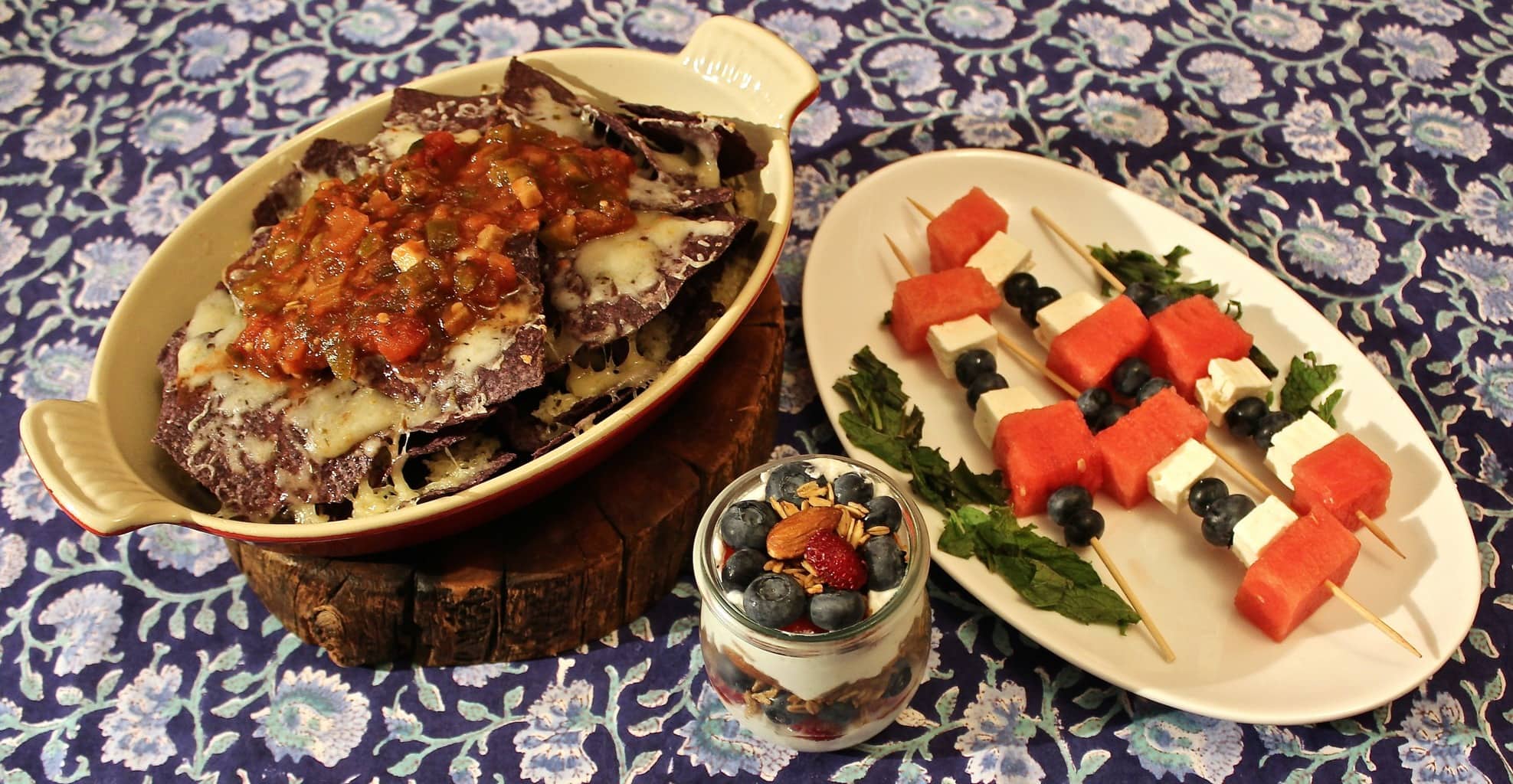 I think it's safe to say that holidays are always something to look forward to. They add a little bit of brightness to any season, and they bring us together with friends and family. But, let's be honest, holidays can sometimes be a little stressful. Between all of the planning, grocery shopping, outfit decisions, and cleaning, it's easy to feel exhausted by the time the celebration is actually supposed to begin.
Independence Day is supposed to be carefree and fun. No matter what your plans are for the day, if you're looking for three easy and festive (it wouldn't be a real Fourth without red, white, and blue, am I right?) recipes that can be made with ingredients you probably already have in your kitchen, then I have the perfect suggestions for you:
Granola, Yogurt, and Berry Parfait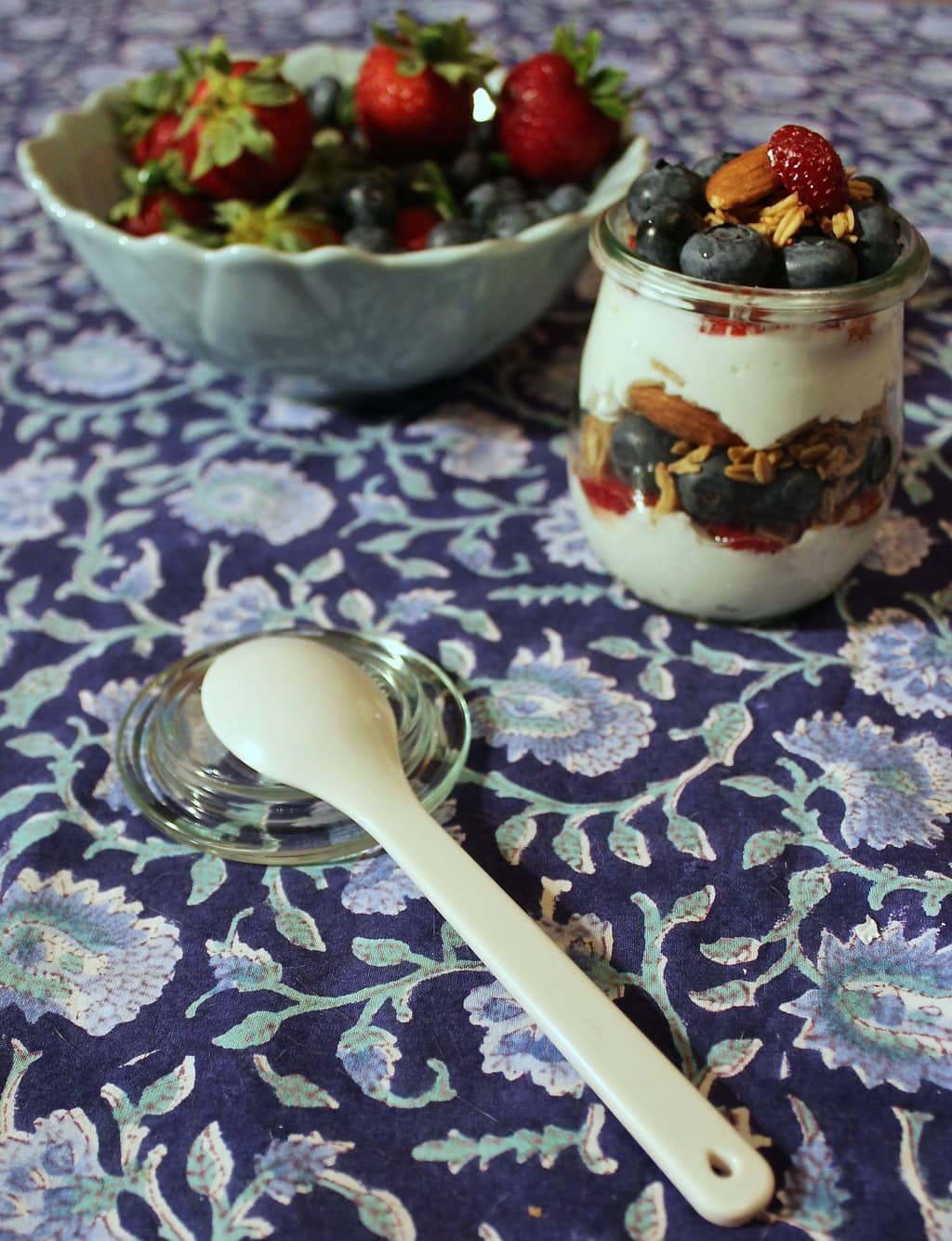 What You'll Need:
Plain yogurt (I used Greek yogurt)
Your favorite granola
Strawberries
Blueberries
A container (I used a tiny mason jar here, but bowls work just as well)
How to Make It:
First, place a little bit of yogurt in your bowl, then top that yogurt layer with a few cut up strawberries. Add blueberries on top of the strawberries. Finish off the first parfait layer with a sprinkle of granola.
Repeat these steps as many times as you want, starting again with a layer of yogurt over the granola, followed by the strawberries and blueberries, etc. In about five minutes, you'll have yourself a healthy, festive breakfast that will bring a smile to your face.
Other variations of this include using strawberry or blueberry yogurt instead of plain, and using raspberries instead of strawberries. For an easy vegan option, try soy, almond, or coconut milk yogurt, and to make this gluten-free, just use gluten-free granola, or even gluten-free oats.
The next two recipes are just as great for parties as they are for hanging out at home:
Watermelon, Feta, and Blueberry Skewers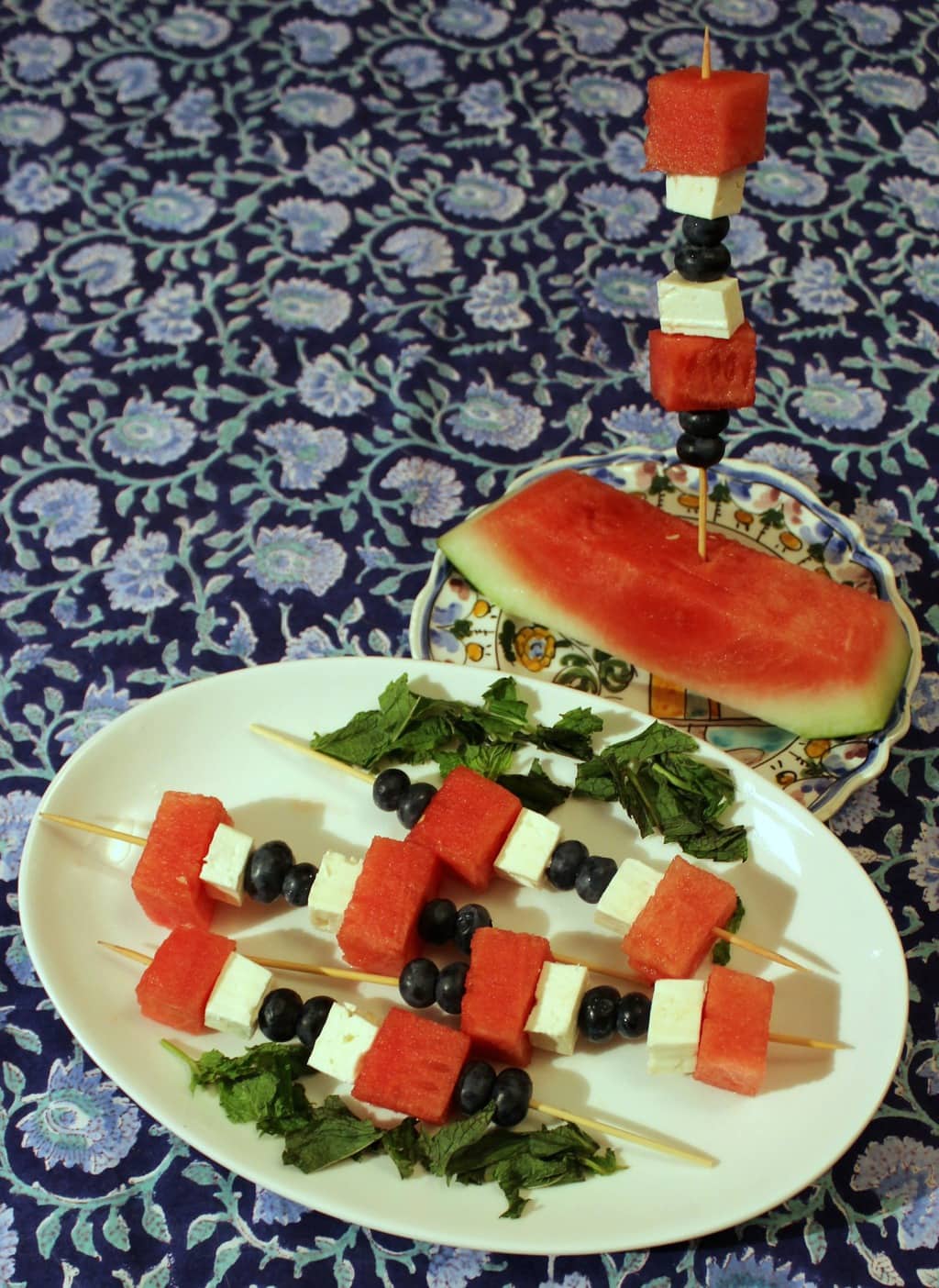 These guys are really easy to put together, and they sure do make these three ingredients look pretty fancy.
What You'll Need:
Watermelon (buying it pre-cut saves prep time!)
A piece of feta cheese
Blueberries
Mint
Skewers (I used wooden ones here, but you could use metal or plastic ones, too)
How to Make It:
All you need to do is cut up the feta cheese and you're ready to skewer. You can put them on the skewer in whatever pattern you like, so feel free to get creative here! If you want, you can sprinkle a little mint on top of each skewer for a sophisticated finishing touch.
You can use any white cheese you want (white cheddar, mozzarella, etc.), and you can also play around with fruit, such as subbing strawberries or raspberries for the watermelon. If you want to make this vegan, just use your favorite vegan cheese.
Nachos with Blue Corn Tortilla Chips, Cheese, and Salsa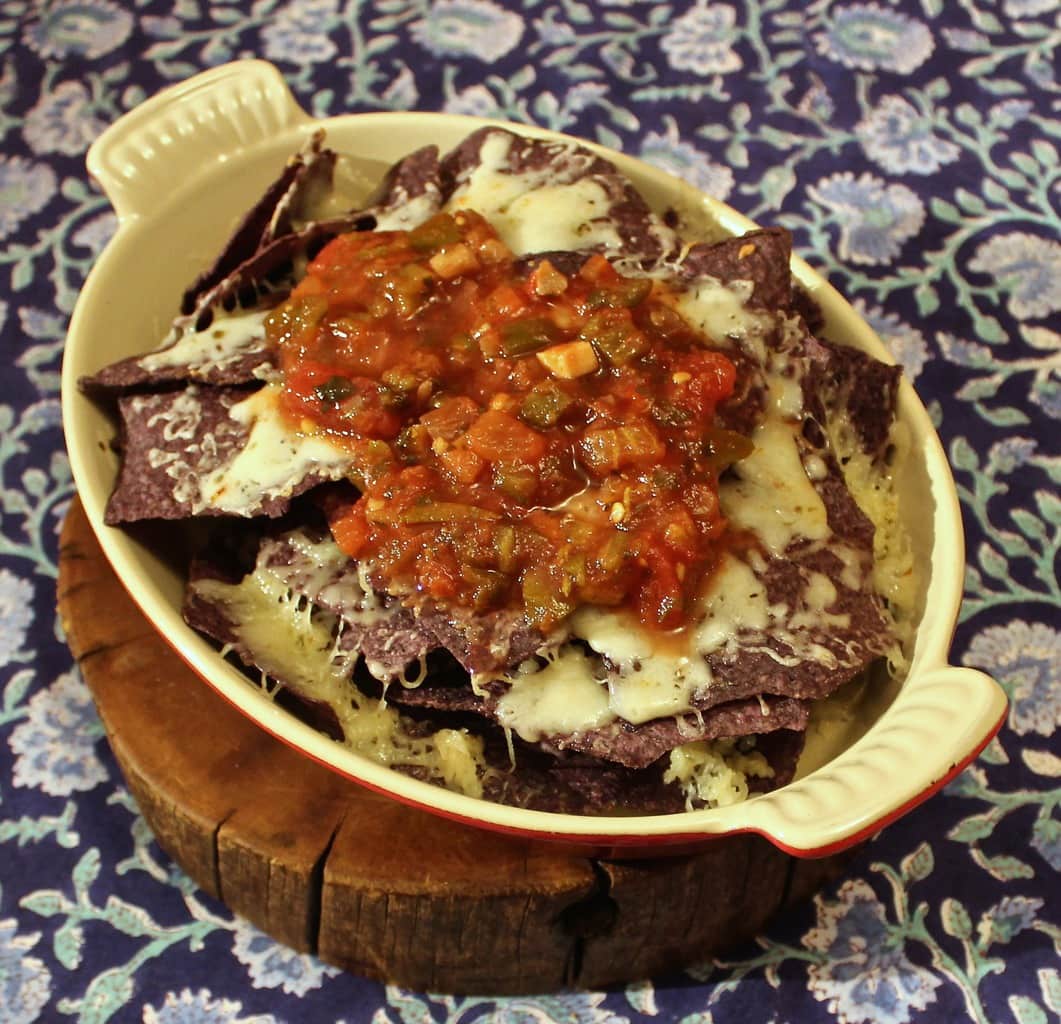 What You'll Need:
Blue corn tortilla chips
Shredded white cheese (I used pepper jack)
Salsa
How to Make It:
Place a layer of blue corn tortilla chips on the bottom of a microwave-safe dish (or an oven-safe dish, depending on how you want to melt the cheese) and top with shredded cheese. Add another tortilla layer and cover that with cheese. You can repeat this process as many times as you'd like (and your dish will allow).
When ready to serve, microwave the nachos for 30 seconds (keep an eye on them to make sure the cheese melts as desired). You can also bake them for 30 seconds or so in the oven. Once the cheese melts, take the nachos out and top with salsa. You might want to keep some salsa on the side too in case anyone wants to dip!
If you're not into pepper jack, monterey jack would be great too, and to make this dish vegan, just substitute your favorite vegan cheese.
Will you be making any of these recipes?
So, there you have it. Three red, white, and blue recipes that you can have on your table in minutes. I hope they bring you lots of joy on this proud and special day. If you try some (or all) of them out, let me know what you think in the comments, and Happy Fourth!