We've already covered the basics of iPhone customization – namely, the cases. But, as many of you sighed, a good case can cost more than a college student is willing to spend, and finding a case that's cute, affordable, and functional can be time-consuming.
However, fear not! There are other ways to give your iPhone that personal touch, without breaking the bank. Here are our 3 favorite easy ways to personalize your iPhone.
1. Icons

iExplorer is a fantastic free program for your Mac or PC that lets you browse your iPhone's file system. While it's commonly used to jailbreak a phone, a less tech savvy student can also use it just to dress up her phone a bit and add some pizzazz. Check out The Icon Factory and deviantArt for some fantastic iPhone icon sets; or, if you're the artistic type, make your own.
To customize your icons, open up iExplorer and locate the app you want to change. To find the PNG icon, you'll most likely need to follow this path:
NAME –> Apps –> APP NAME –> APP NAME.app
Look through those files to find one that will be called something like [email protected]. To switch out your icons, all you need to do is drag your new icon in and rename it to [email protected], then backup and delete the original icon from this app. It can be a tedious job, but let's face it, it's not like googling album art for your entire iTunes library was really all that productive anyway.
2. Wallpaper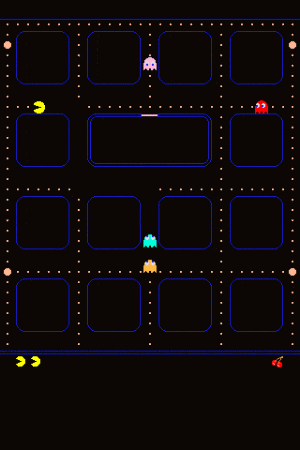 This one's pretty obvious, but bear with me. If you're tired of the photo of you and your friends ironically duckfacing at Instagram, look into wallpaper that integrates smoothly with your home screen. We love the PacMan board pictured above, but there are simpler, less geeky looks available here and here. You can also come up with your own, if you're so inclined. (Hey, that makes you a graphic designer, right?)
Or, if your Photoshop-fu isn't that strong but you still want something uniquely your own, check out Pimp My Screen ($1), which has a function that will let you build your own wallpaper from scratch. You'd be surprised at how different your iPhone can look with just a simple little switch.
3. Skins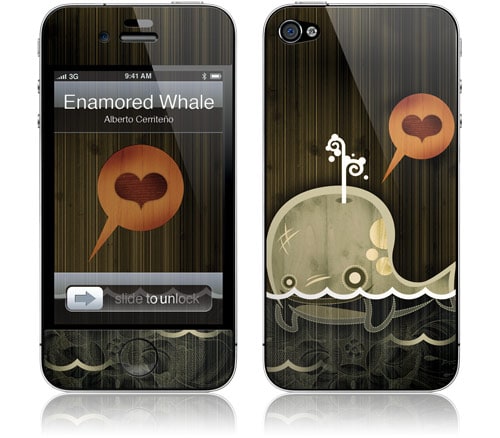 If you can't afford an iPhone case but you still want the exterior to say something about yourself, skins might be the answer. They don't offer the same range of protection as a good case will, but they do protect your phone from scratches and aren't nearly as bulky. GelaSkins and SkinIt are among the better known brands, with skins starting from $14.95, but there are definitely even cheaper options available on the market. Unsurprisingly, Amazon.com carries a huge range of skins whose prices run the whole gamut.
Your thoughts?
What are some other ways to give your iPhone that personal touch? What wallpaper or icons do you have on your phone right now? Share your thoughts in the comments below!