This post may contain affiliate links, which means we may receive a commission if you purchase through our links. Please
read our full disclosure here
.
It's May. The month you've been waiting for since September. The weather is finally warmer, and your classes are finally winding down. If you haven't already finished your finals, you're probably only a few days away from moving out for the summer. You probably can't wait to have all that free time, hours and hours without a schedule or classes or any real responsibilities.
But when you finally have all that free time (and you're caught up with sleep and your friends) you – trust me on this one – won't know what to do with it. Sure, you can read your favorite blogs and watch your favorite TV shows, but if you want to step away from MTV and celebrity gossip for a while, I have a few suggestions for you. And by a few suggestions, I mean a few books.
Call me a bookworm, but in my opinion there's no better way to spend free time than by reading a book, especially on the beach, in the sun. So this summer, when you're ready to catch some rays (after properly applying sunscreen of course), grab one of these books to keep you company.
1. What Happened to Goodbye by Sarah Dessen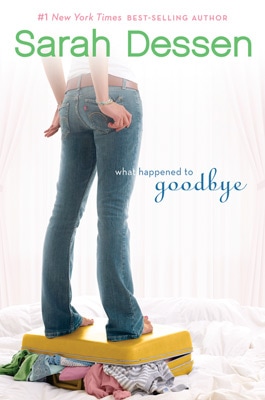 What Happened to Goodbye by Sarah Dessen – $11.75 at Amazon
I don't know how many of you have read Sarah Dessen's books before, but if you haven't checked them out, you definitely should.
You might know Someone Like You and That Summer because they were turned into the movie How to Deal, starring Mandy Moore, back in '04. (Great movie but it can never compare to the books.) Like those two, each of Dessen's books focuses on a different female protagonist and a summer that changes her life. They feature quirky adults and cute boys and the characters from her previous novels always show up for cameos in her later novels as a sort of treat for repeat readers.
What Happened to Goodbye is out on May 10th and follows McLean, Dessen's latest protagonist, as she moves from place to place with her father, creating a new persona for herself with every new town she enters. But what happens when McLean decides she might actually want to be herself for a change? I don't know much else about this novel but I know it's going to be great – all of her novels are.
Buy the book:What Happened to Goodbye by Sarah Denssen – $11.75 at Amazon
2. Summer and the City: A Carrie Diaries Novel by Candace Bushnell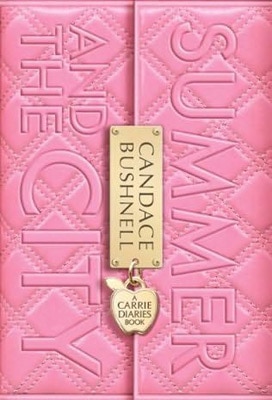 Summer and the City: A Carrie Diaries Novel by Candace Bushnell – $10.44 at Amazon
Most of you probably know the name Candace Bushnell, but as you guys may also know, she's far more synonymous with television than with books. And that's because although Bushnell has written many novels, she is most famous for the series of columns she wrote that became the basis for HBO's Sex and the City.
Last summer, Bushnell's novel, The Carrie Diaries was released. The book is a prequel to the entire Sex and the City series, featuring a pre-NYC, pre-columnist, pre-sex Carrie who dreams of spending her summer in New York taking a writing class.
And that's exactly what Carrie is doing when the sequel, Summer and the City starts off. This second edition features Carrie's earliest New York City adventures, not only with guys, but with her girls. Her journal is full of her own insightful observations, but also some helpful hints from a few new friends, like "The Rules According to Miranda Hobbs" and "Samantha Jones' Top Ten Tips for City Girls." It may not be the most complicated read, but it's definitely entertaining, and definitely a must-read for anyone who loved the show.
Buy the book:Summer and the City: A Carrie Diaries Novel by Candace Bushnell – $10.44 at Amazon
3. Bossypants by Tina Fey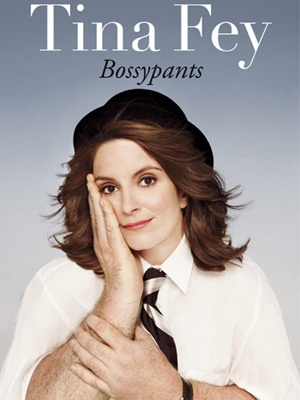 Bossypants by Tina Fey – $13.97 at Amazon
Not much of a fiction reader? Don't worry, I didn't forget about you. Want something that's not only funny, witty, and interesting, but also real? Try Tina Fey's Bossypants.
The woman behind screen faves like Mean Girls and 30 Rock, Tina Fey tells the story of her life with a little bit of insight and a lot of humor. From her earliest days doing amateur improv to the time she spent perfecting her SNL Sarah Palin impersonation, Tina Fey covers it all, and she keeps it entertaining.
However, as reviewers point out, as different as Tina Fey's life may be from yours and mine, this book is most enjoyable because it's relatable. Fey makes no attempts to present herself as superwoman. Instead, she laughs along with us as she juggles 30 Rock and her children, being a comedian and a mom. She doesn't write as a celebrity, she writes as a person and as a woman, and that's what makes the book worth reading.
Buy the book: Bossypants by Tina Fey – $13.97 at Amazon
What do you think?
How do you spend your free time in the summer? Will you be catching up on your reading? Any books in particular you can't wait to read? Leave a comment and let us know!