This post may contain affiliate links, which means we may receive a commission if you purchase through our links. Please
read our full disclosure here
.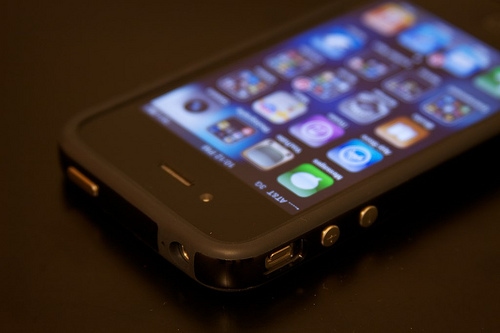 In this day and age, the cell phone plays a vital role in every college student's daily life, whether it's helping arrange your social calendar or letting you pass the time on the bus. And even though school's out, you're probably just as busy as before. So, ladies, if you have a smartphone, pull up your apps store, because below, I'll list 17 different smartphone apps guaranteed to help you manage (or waste) your time.
Just read on for the full list of awesome apps – for ease of navigation, I've divided them into three categories (transportation, games, and bargains), and have included apps for both iPhones and Android phones.
1. Transportation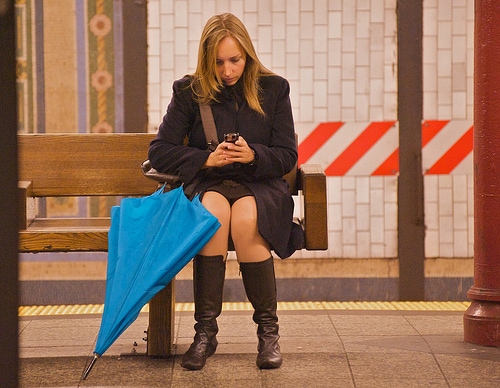 If you're interning this summer, chances are you're far away from home, or at least in an unfamiliar area. And if you're in a big city, you'll probably find yourself relying on one of our country's clean, efficient, and by no means frustrating public transportation systems.
Getting lost on public transportation is practically guaranteed, unless you have a handy-dandy map of your local transportation system. You're probably familiar with Google Maps' public transportation option, but most major cities have already developed apps that combine subway maps and GPS for easy access:
HopStop is a great app that provides detailed public transportation, walking, or biking directions in dozens of major cities across the map. For Android users, NYC Bus and Subway Maps reproduces the official transit maps. Exit Strategy NYC ($3.99) not only provides offline access to subway maps but lets you know which car to get into in order to beat the crowds and exit early.
Hopping outside of the Big Apple for a moment, iSepta/SEPTADroid is a great tool for any Philadelphia resident, while Bostonians can keep track of the buses and trains using OpenMBTA. And although it's rare to find an unfortunate college student on the West Coast without access to a car, if she's in LA, she can just download Go Metro (iPhone) to help plan her trip.
2. Entertainment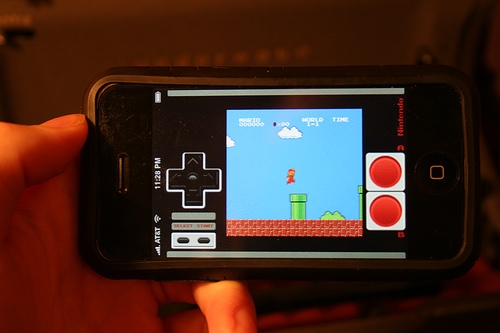 To be honest, I didn't really get the whole smartphone craze until recently – I liked keeping my computer and telephone separate. Then, last summer, I ended up having a two-hour commute to work, and discovered that the true magic of a smartphone lay not in its shininess or its novelty, but in its ability to distract me from the horrors of standing in a subway car for over an hour.
To that end, to make their daily commutes more bearable, savvy college students should definitely invest disk space in simple, easy-to-play gamesto pass the time:
The Angry Birds craze is still going strong and always a winner. Does anyone still play Plants vs. Zombies? If so, you'll be happy to know that there is a free knock-off app available, called Pumpkins vs. Monsters. Doodling on Draw Something can be surprisingly fun and a great way to play with friends. And though not really a game, Pose has been making waves in the style community and is a fantastic way to kill time.
3. Bargains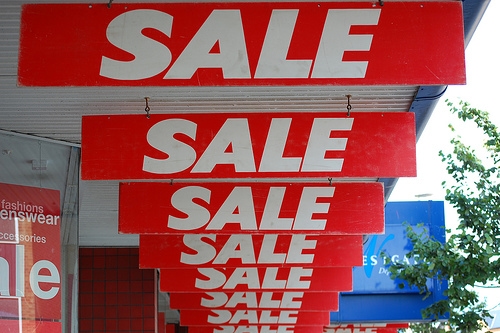 It's hip to be cheap – or frugal, if you want to be polite about it. Whether you're rich or poor, a fabulous bargain can make your day a little brighter. Don't worry about clipping coupons daily from newspapers and newsletters, though – with a few clicks, your smartphone can become your number one coupon assistant:
For the iPhone, two great coupon apps are Coupon Clipper and Coupon Sherpa. Both are free, and the latter comes equipped with a few app-specific coupons in addition to general savings. While not strictly a coupon app, Drink Specials does list the – you guessed it – drink specials in your neighborhood, perfect for relaxing after a long day of working and saving.
For the Android user, Coupon Cloud focuses on online offers and lets you search by category, while GeoQpon provides deals based on your location. And of course, classics like Groupon can't be left off of the list.
Your thoughts?
What other apps do you think a college student might need in the summer? What do you find yourself using your phone for? What are YOUR favorite apps? Leave a comment and let us know!