Now that April is upon us, we can finally see the speck of light at the end of the academic tunnel. Hold on, kids, we're in the home stretch — and although this particular period of the school year is often rife with standardized tests and grading, there's plenty to look forward to.
In between studying, you may notice the windows full of sunshine and stores full of bright colors and shorter hemlines. Summer vacation is in sight, people! Onward, ho! Read on for tips on scoring a cheaper flight, lighter luggage, and a smoother trip this summer!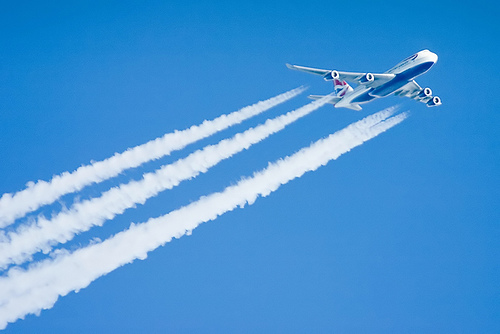 Booking the Flight
First of all, it's important to keep in mind that prices for airline tickets fluctuate in the same manner that all consumer products do: based on supply and demand. All airlines feed their booking statuses into the same systems, and use the information from these systems to adjust prices accordingly. Tickets to Vail, Colorado selling particularly well this week? Expect a price increase within days. Conversely, if a flight isn't selling, the fare will continue to fall until ticket sales pick back up.
Here are five tips you should apply in your search for a cheap airline ticket:
1. Be flexible by +/- 3 days. This is the easiest way to save money. Search flights with the "flexible" and by "+/- number of days" so your results will show you the price difference between, say, flying Tuesday or Friday. You may be surprised at how much prices vary!
2. Book at least 3 weeks in advance. Last-minute flights are usually more expensive, so this is another easy way to save money.
3. Fly on a low-traffic day. It is usually cheapest to fly on Tuesday, Wednesday, or Thursday.
4. Check the common search engines such as Orbitz or Kayak, but definitely don't stop there. Check a couple lesser known, alternative sites, like STA Travel, which provides student discount travel deals. Then check official airline sites — you can go straight to Delta, American Airlines, etc. for lower prices on occasion, depending on where you want to go.
5. Check secondary, smaller airports in the area. Sometimes it may be actually more convenient for you, as well as cheaper, to fly in to the smaller airport!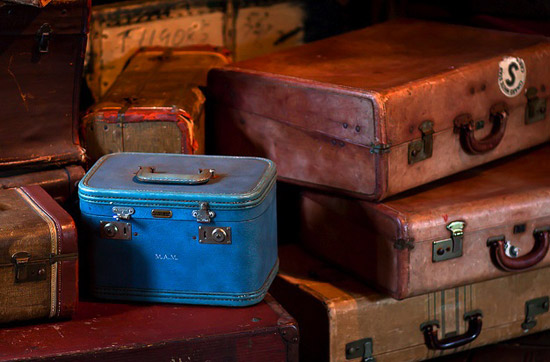 Packing Your Bags
Packing your bags for a summer vacation can be difficult, but it's a lot easier if you're organized! Here is my strategy: first, make a list of every item you need to bring. As you place it in your suitcase, draw a little square next to the item on your list. Then, take your list with you on your vacation so you won't forget anything there! As you repack each item in your suitcase for your trip home, place a little checkmark in the box.
Here are five more tips for strategic packing:
1. If you have bulky but necessary clothing items, don't pack them — wear them on your way to the airport. This will save you lots of suitcase space.
2. Don't fold your clothes; instead, roll them up. The result is more space and no wrinkles!
3. Aside from a blow dryer, the only hair styling tool you should bring is a flat iron. That's because it can straighten, crimp, AND curl hair.
4. Each article of clothing you bring should work in at least three different outfits. This is a little tricky, so spend time figuring it out! Exceptions can be made, i.e. a formal dress is a formal dress no matter what you pair it with… and most likely you won't wear the same formal dress twice!
5. Bring underwear and socks for every day of your trip plus 1/4. So, if your trip is 12 days, bring 15 pairs of undies and 15 pairs of socks. Some days have multiple activities that require multiple showers (i.e., snowboarding all morning, shower, formal lunch, night swimming at the beach, shower), so you want to be prepared.
and lastly…
Please Don't Forget
1. The chargers for your camera, cellphone, or laptop. You will be very sad if you do. Also, bring extra batteries for your camera if it often runs out, and keep your extra battery charged at all times.
2. Your glasses. It's not like you can quickly run into Target and grab a new pair.
3. Your swimsuit. You spent weeks searching for the perfect one for your group holiday, decided it was worth the ridiculous pricetag… but since you forgot it, you have to wear a subpar $30 number from Walmart. This is a really frustrating theoretical scenario for most girls.
4. Retainers, acne regimes, or any other medical routines you need to apply regularly. Ditto for prescription medications.
Thoughts?
That's it! Now I want to know – do you have any travel planning tips? What items should everyone remember to bring on vacation? What sweet destination will you be vacationing at this summer? Study hard, play hard…